Amazon Advanced Search: Exclude Irrelevant Phrases in Magnet
An Amazon advanced search for keywords in Magnet 2.0 using the "EXCLUDE PHRASES THAT CONTAIN" filter lets you remove unwanted phrases from your results for more desirable keywords.
Updated on: December 22, 2022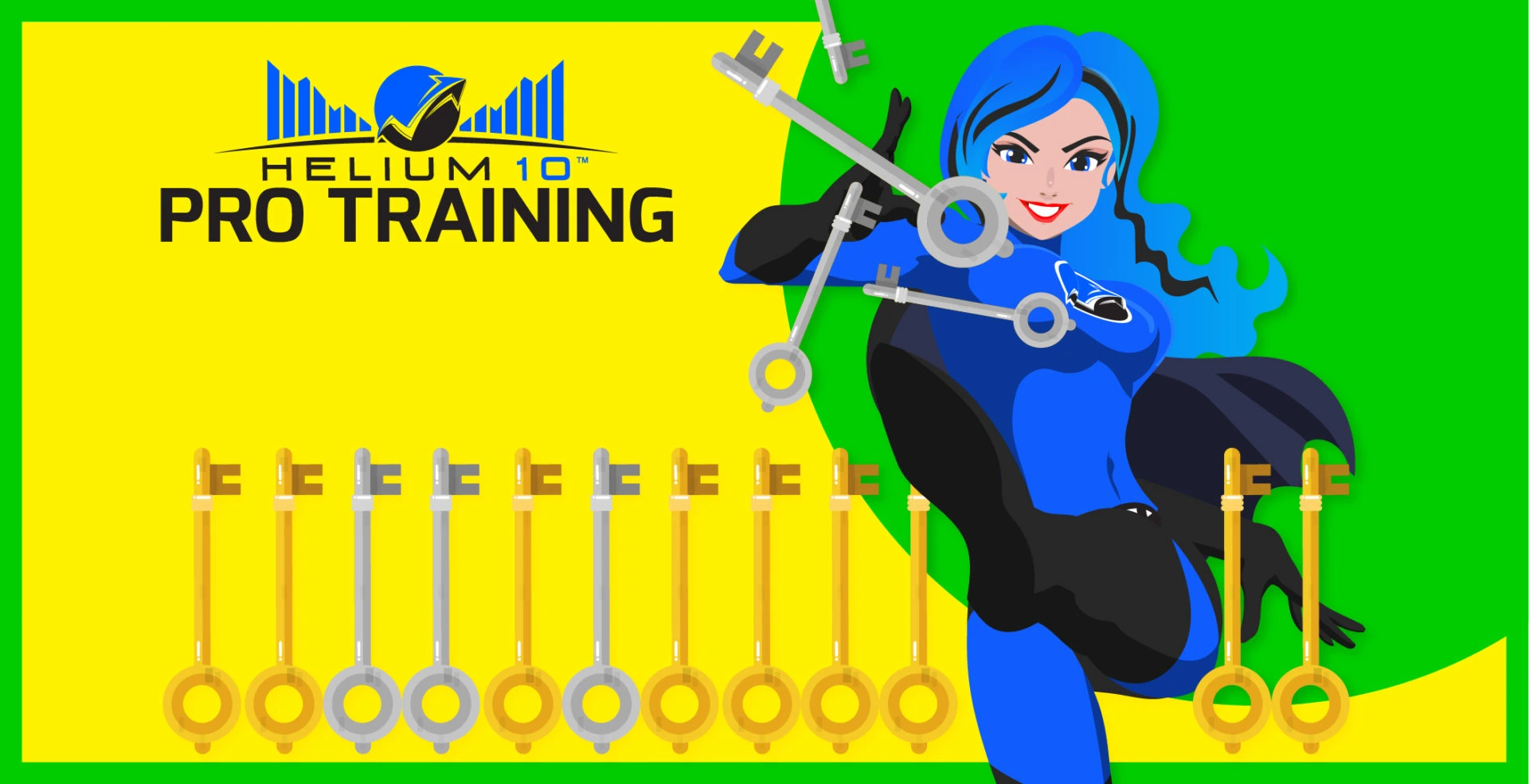 An Amazon advanced search for keywords in Magnet 2.0 using the "EXCLUDE PHRASES THAT CONTAIN" filter lets you remove unwanted phrases from your results for more desirable keywords.
Keywords are the most critical piece of the puzzle for sellers and Amazon advanced search tools are used to find these particular terms.
Helium 10's reverse Amazon search tool for keywords, Magnet, recently got a makeover with Magnet 2.0, making it even more powerful. Knowing how to apply all its filters and adjusting them in tandem can help sellers find the exact phrases and terms they need to boost their listings.
Each week we've discussed a different filter that sellers can use to make the most of the Magnet 2.0 tool. This week we look at the filter that helps us narrow down the list of keywords through the elimination of unnecessary phrases in an Amazon advanced search for the best terms.
As we walk through the steps of using this Magnet filter, keep an eye on the total keywords results to note how it changes with the seed word(s) entered.
To learn how to use the "exclude phrases that contain" filter step-by-step, watch the video tutorial below:
Begin by entering a seed word in Magnet 2.0. The unfiltered results will produce a keyword list well into the hundreds. We used the example of "fanny packs," which have been trending lately, to see what Magnet 2.0 pulls up for related search terms.
The search results for fanny packs produced 11,852 total keywords. To dial this number down, scroll down to apply the more restrictive advanced Amazon search term filters below.
Before using the exclusion feature, be sure to set the word count to the desired number you want for your particular listing. Then enter the main search term(s) in the "show phrases that contain" filter and hit apply.
In this example, we stick to the default number which is "2" to the maximum number we can get (max) to do a search for phrases that contain the words "fanny packs."
The results drop down to a more manageable number. In this case, the results for fanny packs go down to 1,587 total keywords.
Often the resulting list of terms includes many words that aren't part of your product listing. This is where the "exclude phrases that contain" filter becomes useful. It eliminates the words you don't need as part of your listing to dial down your list even further.
To rid your list of unnecessary descriptors, enter specific words you find within the search results and apply the filter.
Eliminating the word "women" reduced the results to 716 terms compared to the 1,587 from the last attempt.
The excluded phrases in your Amazon advanced search for specific keywords can be used as standalone words or as separate words/phrases using commas. There's no limit to the number of words you can remove from your results to find what your listing needs so it ranks well on Amazon.
In the example above, we excluded the words "women, men, belly, funny, cheap." This decreased the total keywords for "fanny packs" from 716 to 636 keywords.
If your results don't produce workable numbers, alter the other filters and/or apply as many phrases you need or want to exclude in the filters within this Amazon advanced search tool.
Using the "show phrases that exclude" filter really zeroes in on your Amazon advanced search. It also dials your results down to give you results you can actually use in your title and copy for your product listing.
---
If you're not a Helium 10 member yet and you sell on Amazon, what's holding you back? Sign up here today to take advantage of this toolset: https://members.helium10.com/user/signin
Get more Helium 10 updates from our Facebook page: https://www.facebook.com/Helium10Software/
Want to see more Helium 10 Pro Training tutorials? Check out the rest of our videos on the Helium 10 YouTube channel!
Do you have more questions about Magnet and the Helium 10 suite of software tools? Let us know in the comments below!
Frequently Asked Questions
Everything for your business on Amazon.
Find out more about our products by signing up or speaking with one of our
Customer Success representatives today. With us in your corner, you can enjoy
more sales and increased engagement from your Amazon business.
Chat with a Support Specialist