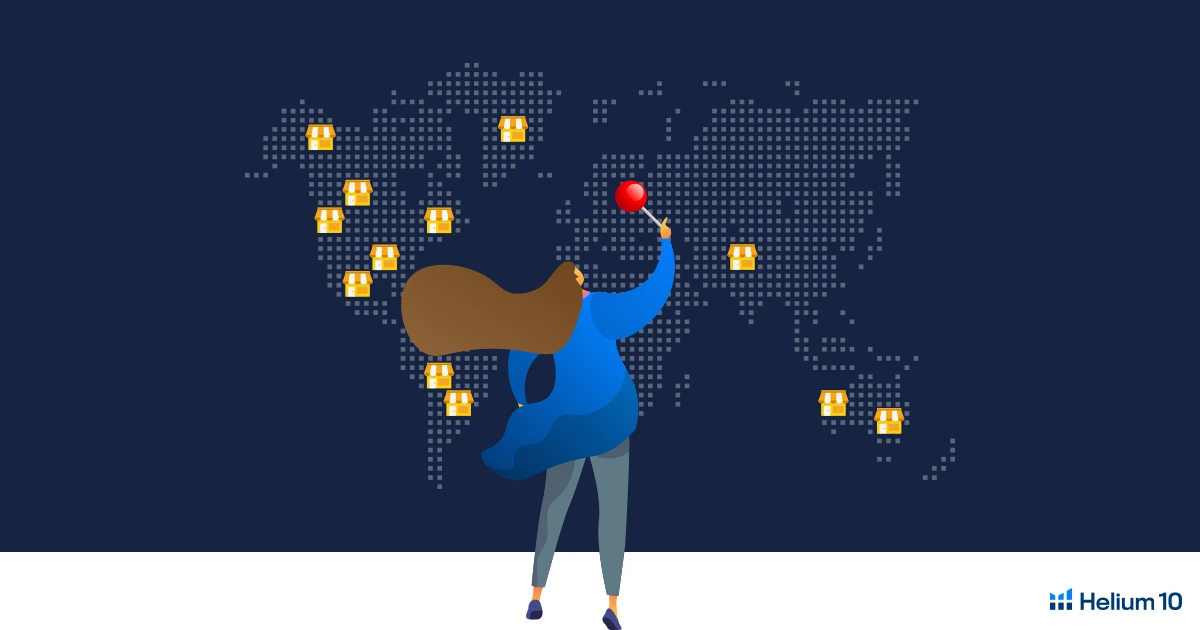 How Sellers Can Scale, Grow, and Win With a Vital New Tool: Market Tracker 360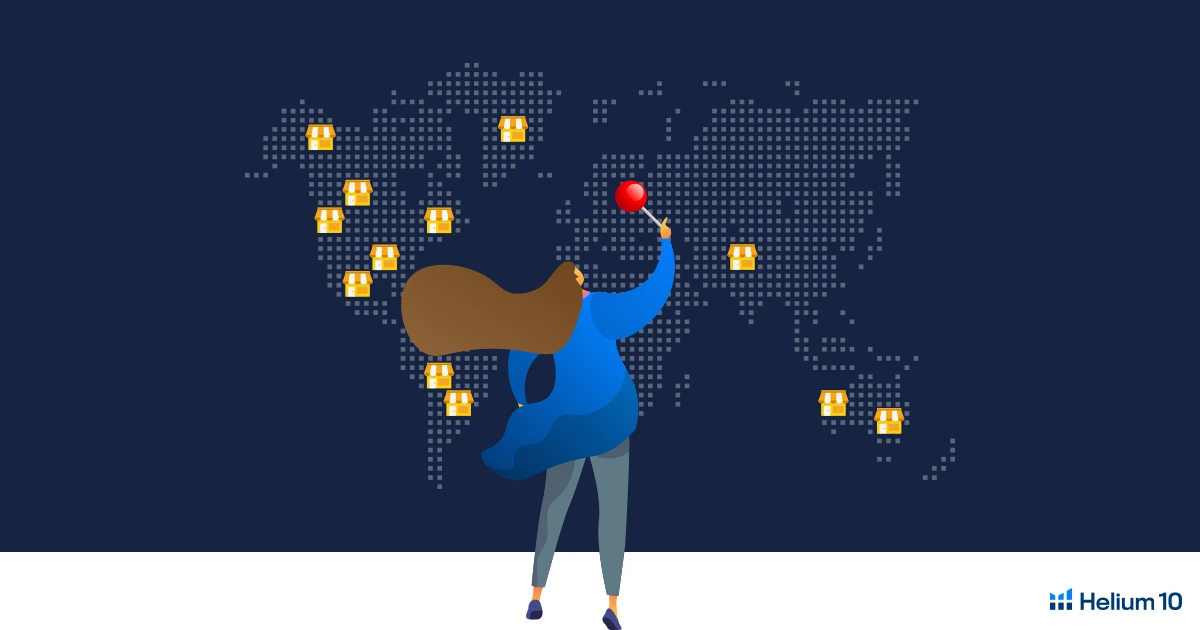 E-commerce is a rapidly changing landscape, more than almost any other industry in the 21st century. New competitors enter the market, leave the market… change the market. As a seller, how are you supposed to keep track of it all? Better yet, what are you supposed to do with all your market information once you have it?
In our recent webinar, we covered a powerful new tool designed to give you the clearest look at your specific market on Amazon. Want to learn more? You're in the right place ‒ we've assembled a brief recap for you below!
What Is Market Tracker 360, And Who Is It For?
Market Tracker 360 provides a way for sellers to track competitor performance at scale.
This dynamic tool gives brands a pulse on everything they need to know about their specific product market, from the birds-eye view all the way down to the granular and specific.
With Market Tracker 360:
Understand your market share
Identify ASIN-level performance and benchmarks
Convert insights into action to boost sales
Grow your brand and take over the market!
Market Tracker vs. Market Tracker 360
For existing Helium 10 members, the name Market Tracker may ring a bell! That's right, the original "Market Tracker" has been around for some time, helping sellers gauge important market data. How is Market Tracker 360 different?
Market Tracker – This tool allows sellers to "set it and forget it." Market Tracker (original) collects product data moving forward and does not give access to historical data trends. This is a narrower view, with product-level data only.
What if you have several products in your line? What if you're scaling?
Market Tracker 360 – This tool gives sellers dynamic product updates based on the keyword and ASIN levels, along with access to historical market data (up to 2 years back), improved data visualization, faster market creation times, and cross-platform integrations.
Apply complex filters to focus on specific areas of interest or opportunity, compare and analyze products' historical sales and keyword information, and export data reports… all within the same dashboard!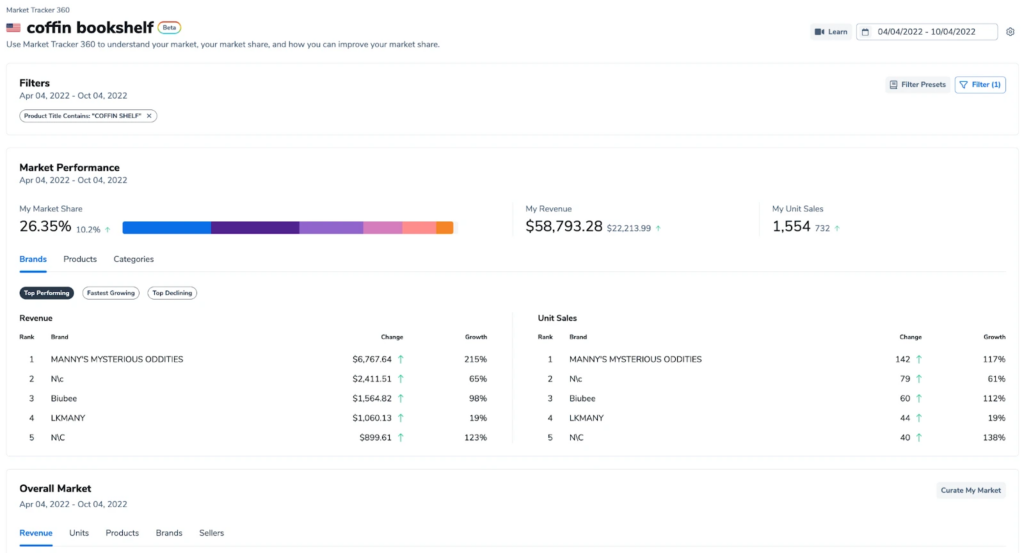 The Helium 10 edge:
Accurate segmentation of 1P and 3P sales data
Dynamic tracking – Which competitors are entering or leaving your market
Integrated with Helium 10's best-in-class search capabilities and tool suite
Insights and actionable strategies
A Taste of What Market Tracker 360 Can Do
The first thing you'll need to do when you open Market Tracker 360 is define your market. Enter up to 15 ASINS or keywords to 'create your market' and whether you are creating a static or dynamic market. Don't worry, Helium 10 will also make suggestions to get you started based on your other data points, products, and existing performance within Helium 10.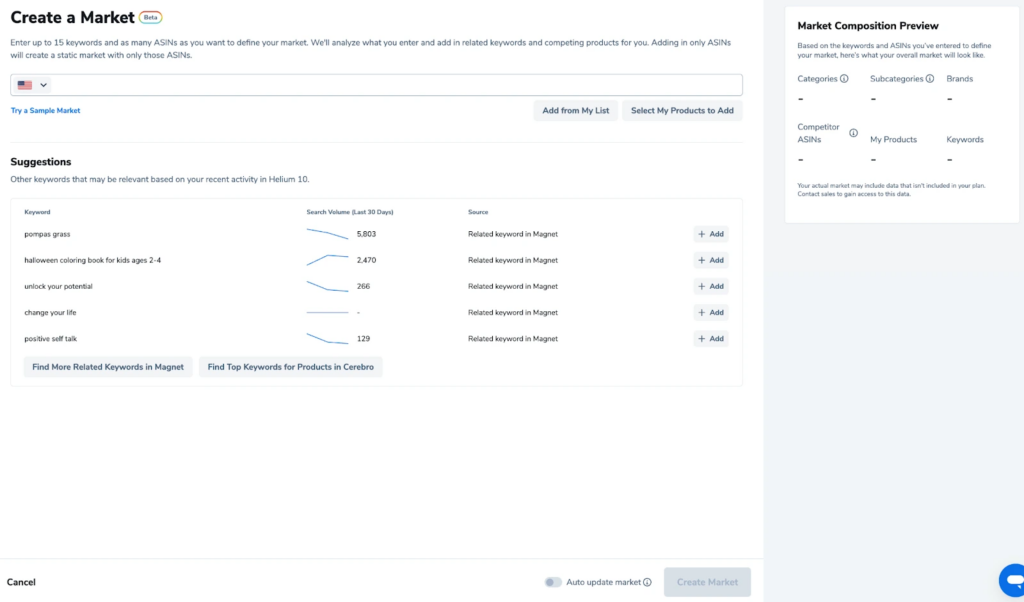 Then comes the 'Filter & View' page. This is where you can customize how you view your market. Date ranges, categories, fulfillment type… everything instantly updates to give you a snapshot of the market most helpful to you.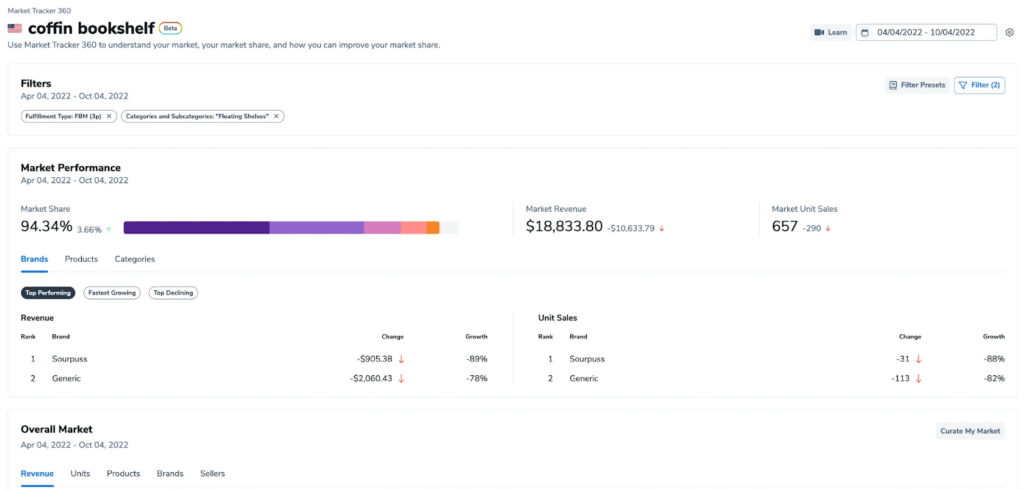 Don't miss the LIVE tool demos!
In many of our webinars, Helium 10 product experts will often perform a detailed walkthrough of exactly how to get the most out of new tools and features.
This time, we covered the following critical demonstrations:
How does market performance change when you look 6 months back compared to 12 months back?
How to create a 'market' with only 2 keywords.
How to read the Market Tracker 360 dashboard to prioritize every metric ‒ on the brand level, product level, or category level.
How to read rate-of-change to measure revenue growth, gather historical insights, and deduce critical trends in your product's market. This will tell you if you're ACTUALLY performing well or not, within your niche.
Ready To See What Your Market Really Looks Like?
Request a demo of Market Tracker 360 by visiting helium10.com/MT360
Achieve More Results in Less Time
Accelerate the Growth of Your Business, Brand or Agency
Maximize your results and drive success faster with Helium 10's full suite of Amazon and Walmart solutions.