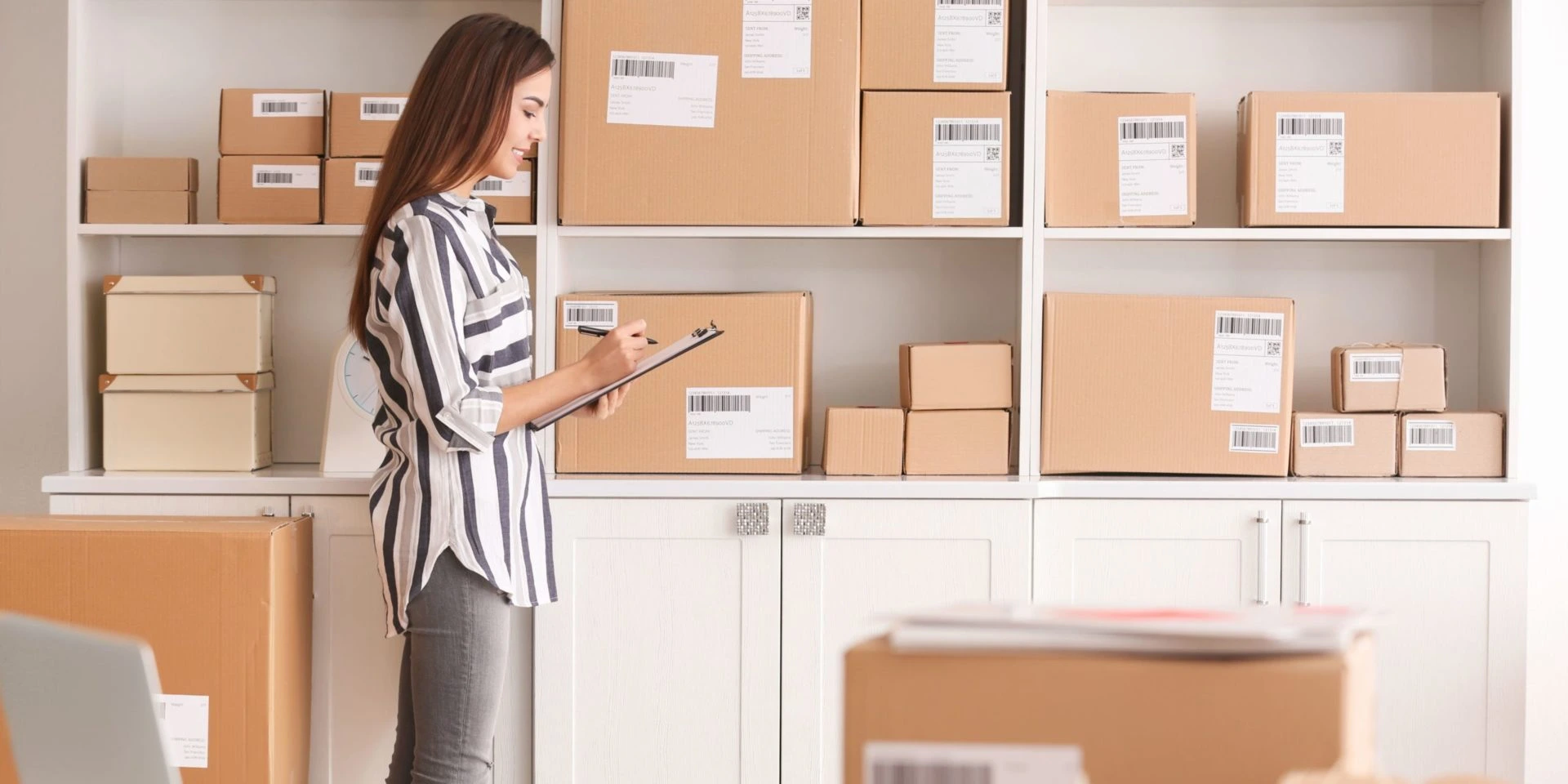 6 Ways Fulfilled by Merchant Listings Can Help You Crush It On Amazon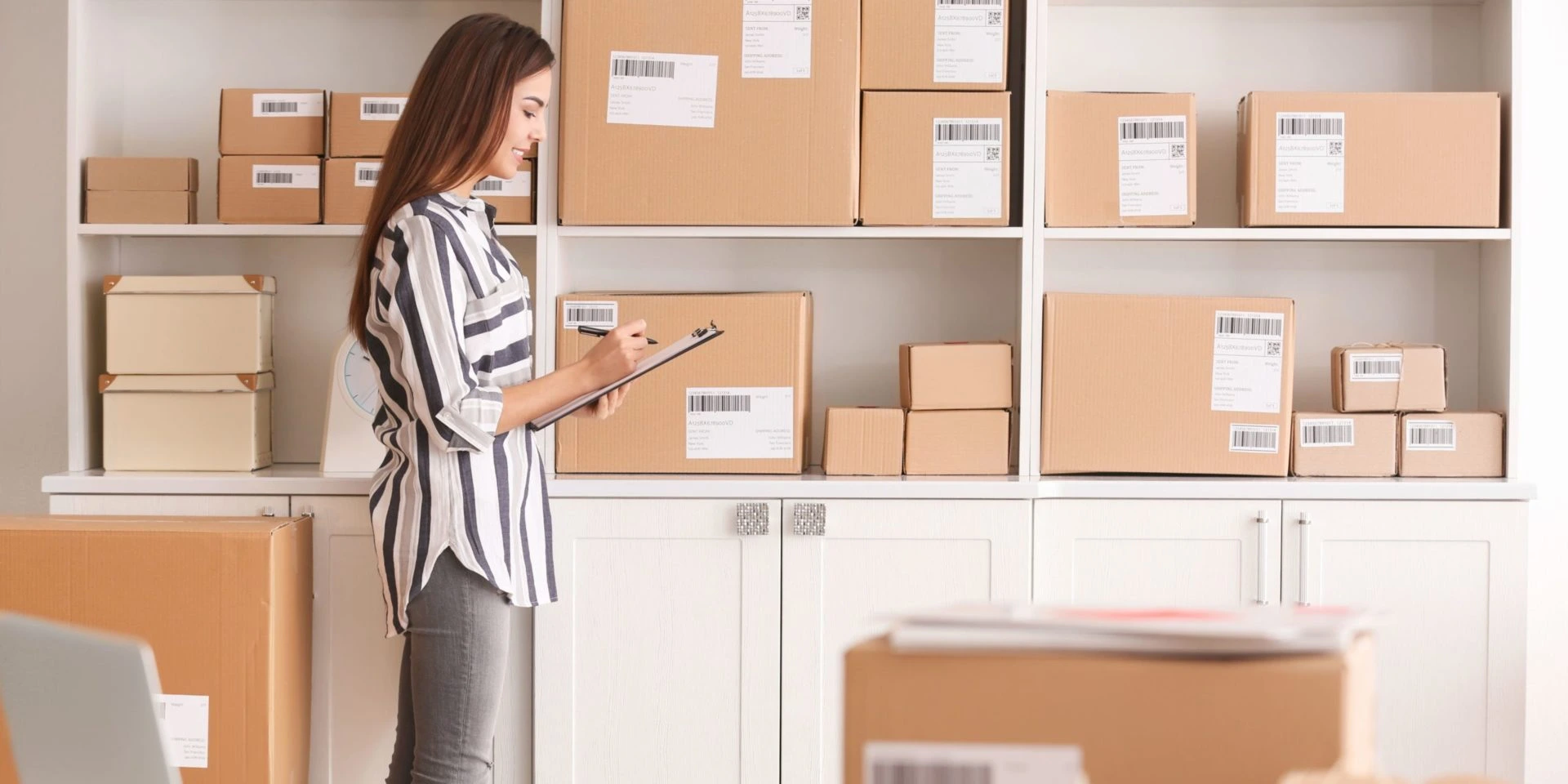 With Fulfilled by Merchant, YOU arrange the picking, packing, and shipment of your own products. 
I've been preaching the importance of having FBM listings for years and have extensive experience in this. My first Amazon experience was around 2016, when I was a partner in a company that sold on Amazon. My job was to be the warehouse guy, and I would pick, pack and ship an average of 300-600 orders per day by myself. 
Yeah, yeah, I know you see other people in that picture, but that was during the time we were selling hoverboards, and I needed help. The rest of the time I was shipping phone cases. I had a bagging machine that allowed me to pack and ship 7 orders a minute by myself!
I've also been very vocal about the benefits of dual-listing your products as FBM and FBA. So far, it seems like very few sellers have adopted that strategy. Recently, it's become a hot topic due to what's been happening with the coronavirus pandemic.  
In this post, I'm going to outline 6 of the ways that having FBM listings can help you not only during this weird time we're living in right now, but throughout the year as well. 
1. Dual-Listing Your Products
This can (in my experience) increase your sales by 2-5% or more. 
The cell phone case company I worked at actually had a bigger percentage of FBM sales. It was close to 30%. That's why I was shipping up to 500 orders a day from my warehouse. Regardless of the account I've worked on, I have seen at LEAST a 2-5% bump when dual-listing the products.  
But why?
Believe it or not, there's still a percentage of the US population who doesn't have Amazon Prime. If they're shopping on Amazon, they'll be charged an extra shipping fee from Amazon to get an FBA item.  
Because of that, some FBA products can actually end up costing more than a similarly priced FBM offering on the same listing. In those cases, Amazon will reward the Buy Box to the FBM offer.  
Let's forget the Buy Box for a moment, and imagine you're a customer who doesn't have Prime, and you've just seen a 14 dollar hemp cream that you want. If there's only an FBA offering, you see it then add it to your cart.  Upon checkout you notice a 9 dollar shipping charge that Amazon added to the total. All of a sudden, the price of that affordable hemp cream just increased dramatically. 
If you are the type of eCommerce shopper who's decided that Amazon Prime is too expensive, you probably aren't going to pay 23 dollars for hemp cream. If you're that Amazon seller, you just lost the sale if you didn't have an FBM offer. That customer would have simply moved on to another product that didn't cost 23 dollars.  
But, had the FBM offering been yours, you could have fulfilled the product yourself for 14 dollars, and WOULDN'T have lost the sale!

Have you ever wondered after looking at the Buy Box percentage in your metrics, why you see it sitting below 100%? Thanks to Helium 10's Alerts tool, you know you don't have hijackers. Still, you just can't figure out why. 
Sometimes that's the case because those metrics reflect the sessions where there was NO Buy Box given by Amazon, due to one of the above scenarios. Before I began at Helium 10, I worked as the sales manager at a popular US diet pill company. Due to FDA rules, they could not do FBM from the office that I worked at.  Instead, I listed all of their products from my own account as FBM, and shipped them from my own warehouse. 
The FBA listings from the company's account would sell approximately 200 units a day. From my house/warehouse, I would receive 5-10 orders EVERY day as a FBM. The only reason any FBA customer would have ever clicked through to buy these FBM listings was because of those scenarios I discussed above.  
This resulted in an additional $75,000 worth of yearly sales for the company that they would have lost to competitors had there not been a FBM offering. 
2. FBM can win the buy box
Many sellers have been affected by Amazon's prioritization of shipments to customers on what they deem "essential" products. 
If all your competitors only have FBA, and customers see that it would take a month to get a product from them, then see your FBM Buy Box saying they can get the product in 4 days; which one do you think the customer is going to buy?
3. A Continuously Active FBM Listing
Having a continuously active FBA listing means no longer having to lose sales and close or suppress the listing when you run out of FBA stock. 
Hopefully, everyone out there is monitoring their inventory levels in the Helium 10 Profits tool. If so, you should be able to see what you are low on and replenish as necessary. However, shipping problems do occur, unexpected sales bumps happen, and other situations could result in you being out of stock for a few days in FBA.  When that happens, many sellers close or suppress their listings in hopes of freezing the ranking of some of their keywords. 
Regardless, for those sellers, even a few days out-of-stock can result in lost sales. If you had an FBM listing active with your inventory in your home or warehouse, it would instantly get the Buy Box once you ran out of stock, and those FBM sales would help your overall sales to continue.
Of course, your sales will go down with only an FBM offering since there are a number of people who won't buy a non-Prime offering, but for the short term, selling some products is better than selling no products. 

4. FBM might have been your only option
During the COVID, your only option might have been FBM due to the replenishment freeze. 
Last month Amazon announced that they were halting the creation of FBA replenishment shipments coming to its warehouses that they did not deem "essential."
Even a few weeks later, that hold has persisted for some sellers resulting in them running out of stock in Amazon. If they didn't have an FBM listing up, that means their sales completely halted. Having an FBM listing and inventory available to ship is the ONLY way some sellers have been able to keep selling. That's because they don't even have an FBA option at this point due to not being able to create shipments into Amazon. 
5. Your FBA SKU could be suspended. 
Kevin King has talked about an experience he had with one of his products where he was fighting with Amazon. I believe it might have been the size of the products package.  In any case, unbeknownst to him, Amazon decided to close his SKU until the investigation was finished resulting in 3 weeks and tens of thousands of dollars in lost sales. That's what can happen when Amazon freezes the inventory of your top seller. 
At the diet pill company I worked at, one time a review came in on the FBA listing that the product had a seal that seemed to be open.  That triggered something in the Amazon algorithm, and Amazon suspended the company's FBA SKU until they could provide a plan of action to fix the problem. 
It didn't matter that the complaint was unwarranted, the sales for their top seller went from 90 units a day to 0.
Fortunately, I had the FBM SKU active on that ASIN so the sales moved to the FBM listing instantly. The only sales the company lost during the two weeks their FBA listing was down was simply because fewer people wanted the FBM product. In the end it saved them thousands of dollars in lost sales since we had that FBM backup SKU.  
6. It's a product you cannot even sell with FBA.
Amazon does not allow all products in its warehouses.  Many sellers know that products such as tires, paper lanterns and loose batteries are not able to be shipped into Amazon.  You HAVE to do those with FBM. But there are a plethora of other products that Amazon could consider "dangerous goods," and not allow in its warehouses. 
Surprisingly, airbags, hairspray, nail polish, whipped cream, and other products could easily qualify as dangerous goods. You also need to remember all the oversized items that you are better off shipping yourself. 
What if you do custom or made to order products? FBM is your only way to go.  
I hope you guys can see the value in FBM. We talked about some circumstances where it's your ONLY option. In most other circumstances it's usually best to dual-list your SKU as both FBM and FBA. 
You probably won't double your sales or anything crazy like that.  
Under normal circumstances, as I mentioned, I've seen a 2-5%+ increase in sales.  
As we're seeing during this time of coronavirus, in case you run out of stock, or if your FBA SKU gets locked, it's obvious this could mean hundreds, if not thousands of dollars of sales. 
These are sales (and dollars) that you wouldn't have benefited from if you only had an FBA offer. 
How do I set up an FBA offer?  
Now you might be asking, Do I need a warehouse? Is it a separate ASIN? Am I even allowed to dually list a product on Amazon? I'll answer those questions and more in the next article.
Achieve More Results in Less Time
Accelerate the Growth of Your Business, Brand or Agency
Maximize your results and drive success faster with Helium 10's full suite of Amazon and Walmart solutions.