35 Hacks to Drive External Traffic to Your Amazon Business: An Elite Member Workshop
Catch an exclusive look into Helium 10's Elite Workshop, where advanced Amazon sellers gather to network and discuss cutting edge selling strategies.
Updated on: February 6, 2020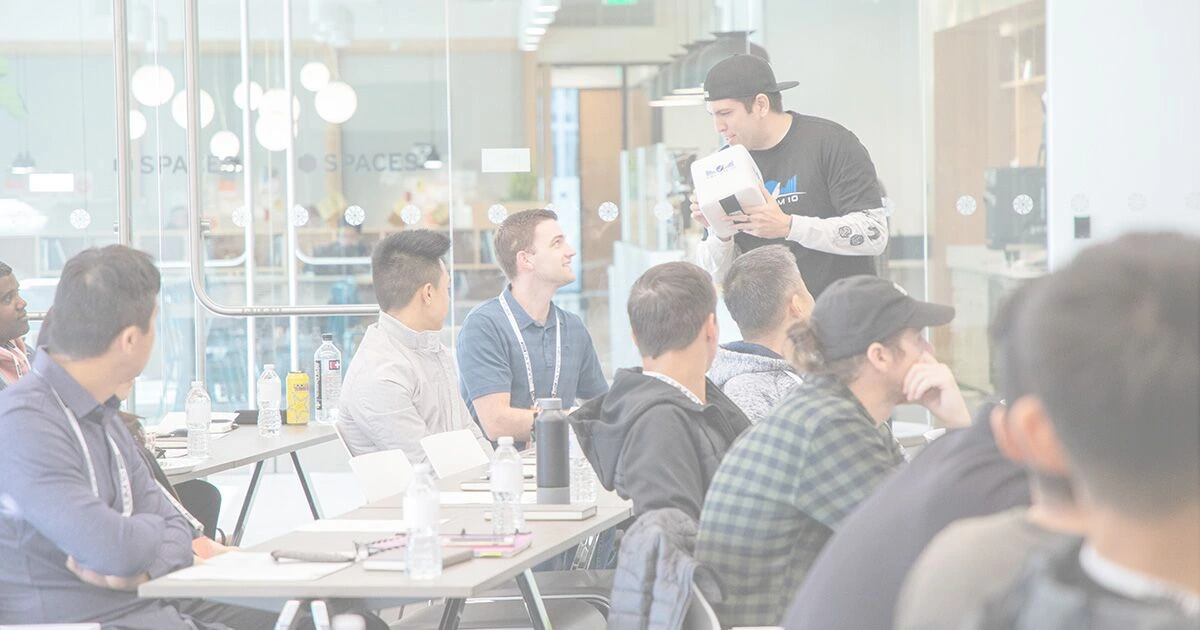 Helium 10 Elite is the Ground Zero for Amazon masterminds. Ambitious and likeminded Amazon sellers gather at the Helium 10 HQ in sunny Southern California every couple of months or so to network with and learn from each other.
Our last session in late November saw over 50 attendees, meaning a large enough pool to meet new people and bring a variety of backgrounds and specialties to the table, but small enough that the experience remained very personal. We keep the attendance cap fairly low to ensure that each Elite member's questions are answered and their voices heard.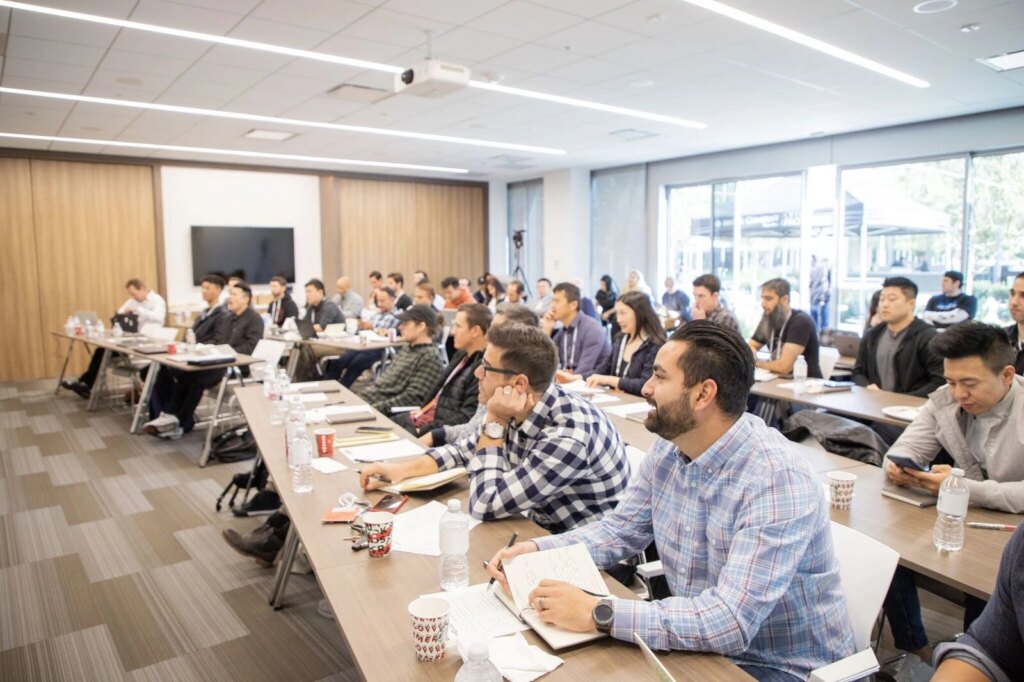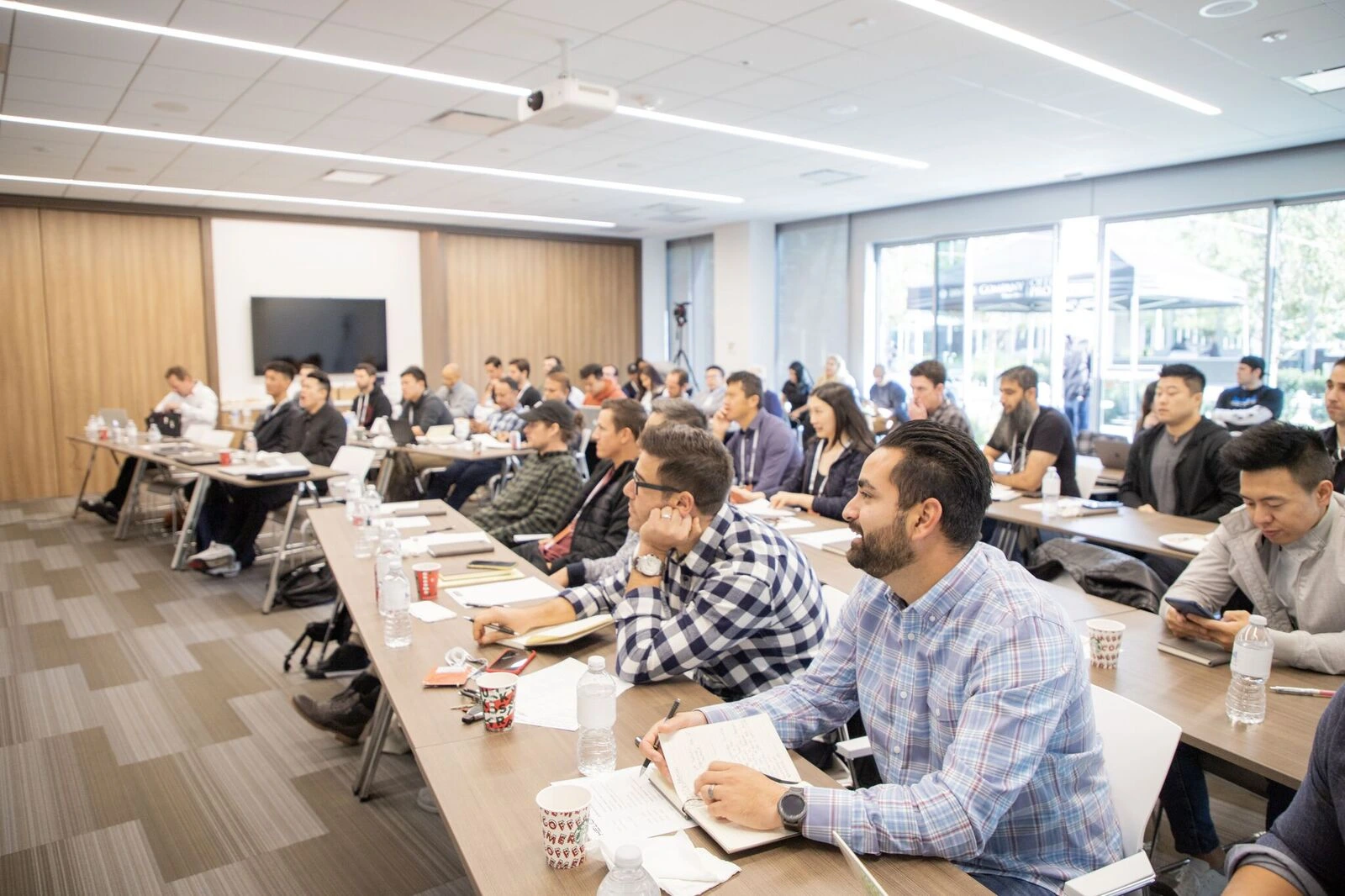 Elite members who attend our workshops generally make about $20k or more per month in sales, but that's not a requirement to join us! Any Elite-subscription member with the drive to succeed will find valuable advice here, whether they're seeking strategies beyond the basics, tips for troubleshooting failed products, or they just need to inject extra life into an already upward trend.
Elite Workshops are geared towards advanced sellers. The content is nuanced, deep diving into knowledge that goes farther than the majority of tutorials and training found online (whether paid or free).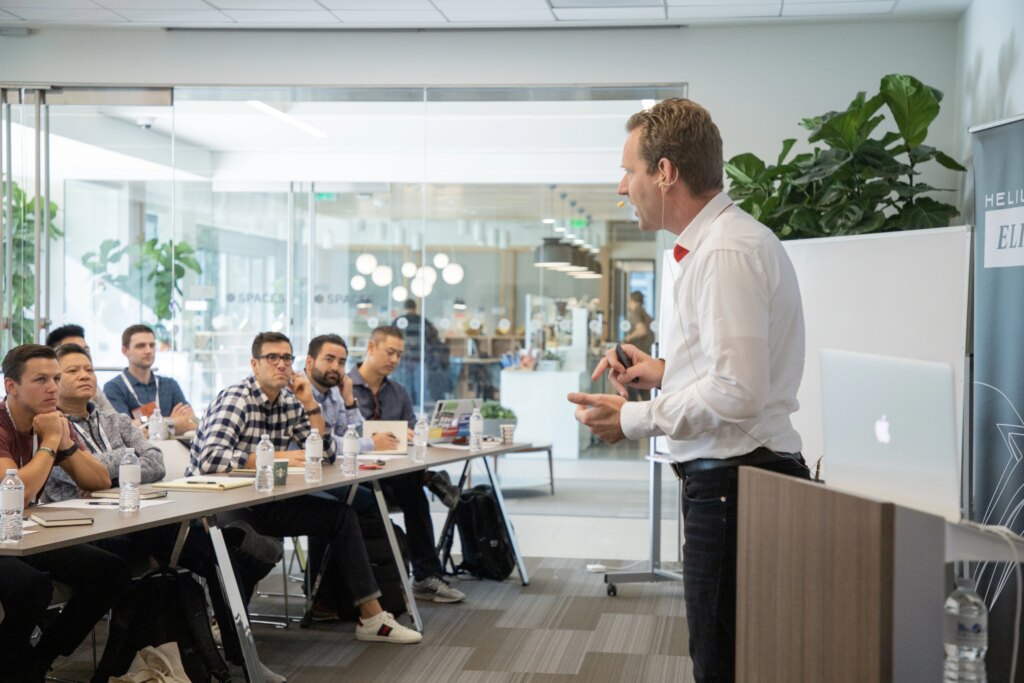 Want to be a part of it? Check out this and other perks of Elite membership here!
(However, if you're looking for beginner-to-intermediate level comprehensive training, we suggest starting out with Freedom Ticket here.)
The Theme of the Day: "35 Hacks to Drive External Traffic to Your Amazon Business"
Too often, sellers get caught up in the Amazon echo chamber effect, focusing so much on building listings, budgeting, optimization, and PPC that they forget there's a world outside of Amazon's self-contained ecosystem.
A central part of our program is, of course, our esteemed guest speakers. November's Elite Workshop saw a diverse body of presenters, from Wilfred Ligthart's marketing agency "Digital Blacksmiths" to Helium 10's inhouse social media manager, Cassandra Craven.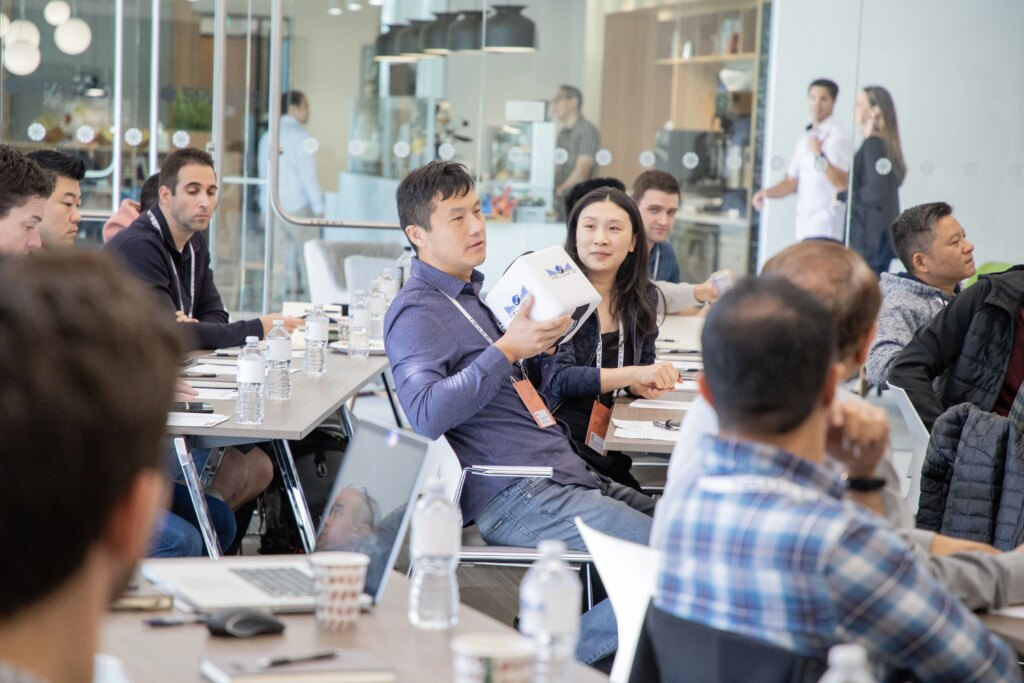 Subject matter covered everything from marketing assets to analytics, all centered around the theme of driving outside traffic to your Amazon listings.
Our very own Bradley Sutton MC'd with his characteristic enthusiasm that you're probably familiar with from Helium 10's training videos and webinars. He also led the charge on networking and in bringing everyone together. He's a staple at the office and in helping our customers succeed using Helium 10 (so I suppose we'll keep him).
Meet the guests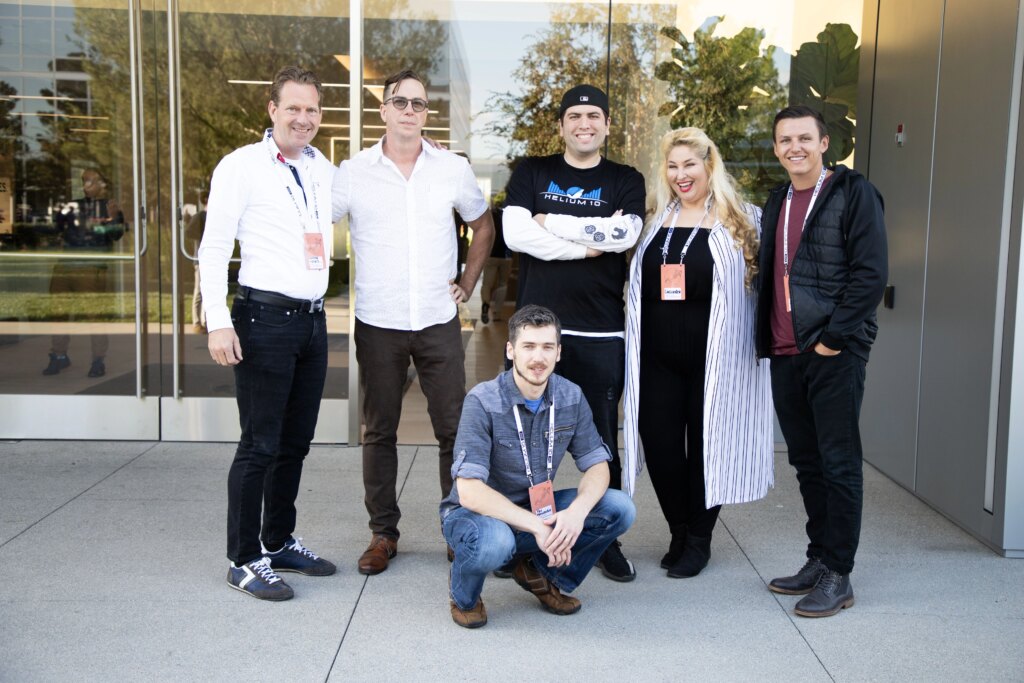 Rather than trying to explain what our speakers thought about the workshop, let their words speak for themselves:
Cassandra Craven, Social Media Manager at Helium 10:
"It's exciting to see so many successful sellers in one room learning from one another and our expert guest speakers. I loved sharing new social media tactics with our members to help them take their businesses to the next level with creativity, engagement, and best practices."
Yev Marusenko, Ph.D.:
"This group is advanced. Every conversation I had throughout the day – during the breaks, at lunch, the fun social and dinner – I learned a new insight. I tried to share some of my best approaches as others did the same openly and some in private conversations, it gave me even more ideas for unique patterns to explore and strategies to test."
Rob Burns of Video Telepathy, A Video Production and Marketing Agency:
"What a great experience working with the Helium 10 team. Everyone was so professional and the event ran like a well-oiled machine. It made my job so much easier!"
It's about who you know
As valuable as it is, we don't just talk strategy at the workshops. Networking is a cornerstone of success in any industry, and that rule is all the more essential here.
The workshops are a great place to foster connection-building and think tank-esque learning. As with most other disciplines, existing in a vacuum does nothing to grow your mind (or your business). You NEED a discourse with others in order to test your theories, be exposed to other schools of thought, and broaden your horizons overall.
A fan favorite at our workshops is speed networking: it's like speed dating, but for entrepreneurs. Eager to meet people but need some help breaking the ice? We've got you covered. Our speed networking session pairs everybody up with … well, everybody, in quick one-minute rotations so that you can get to know your Amazon peers and hopefully plant the seeds for potential business relationships.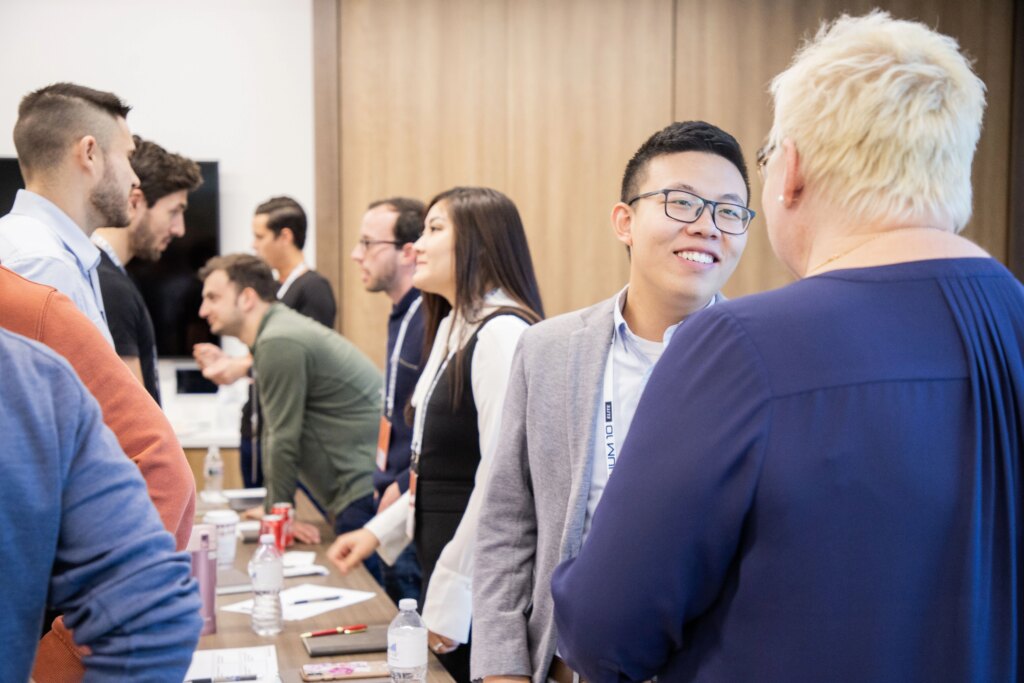 (Trust us, once people got talking, they didn't want to stop. We had to usher them along every time).
To keep that momentum rolling, the workshop is broken up throughout the day by plenty of opportunities to socialize. Helium 10 provides lunch and, after the workshop, a cocktail hour up at our HQ! (We also hear that, afterwards, some people skip over to Irvine Spectrum to keep the party going – unofficially, though).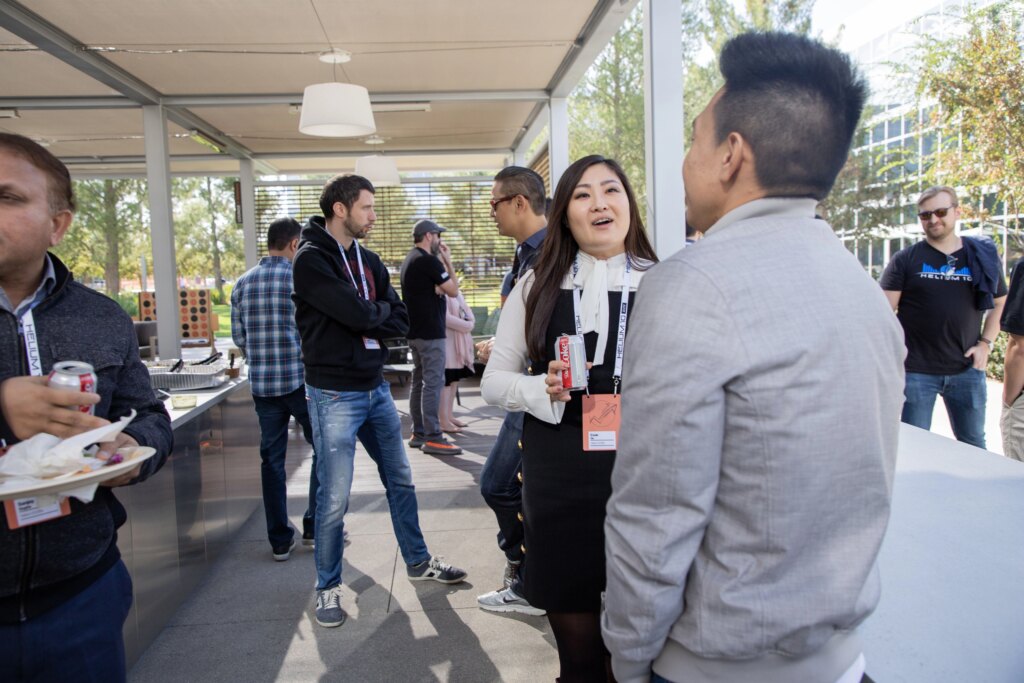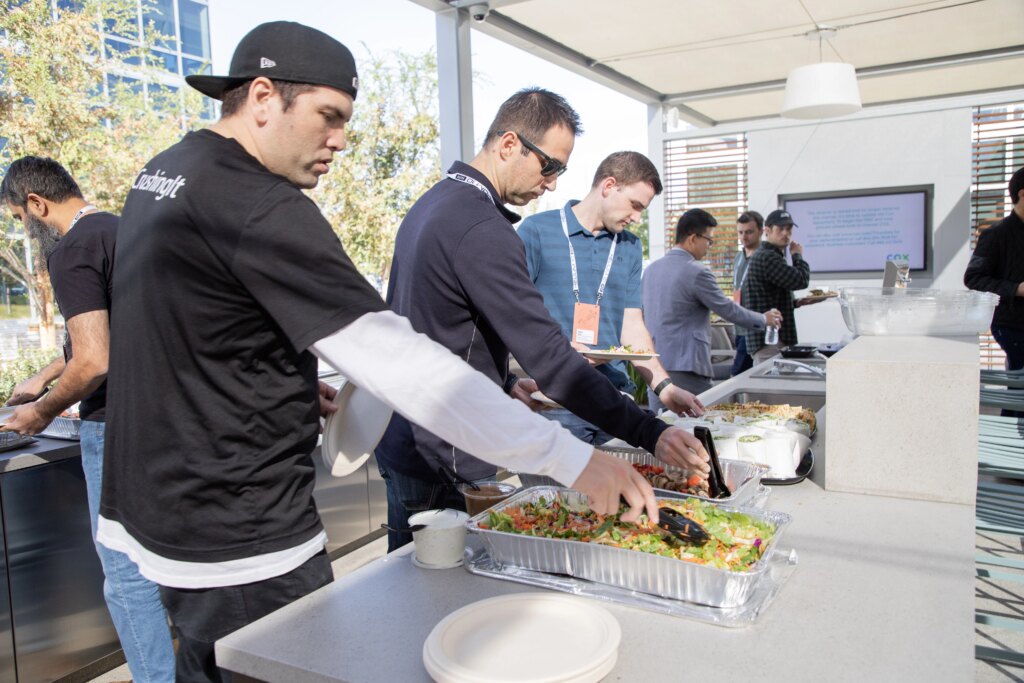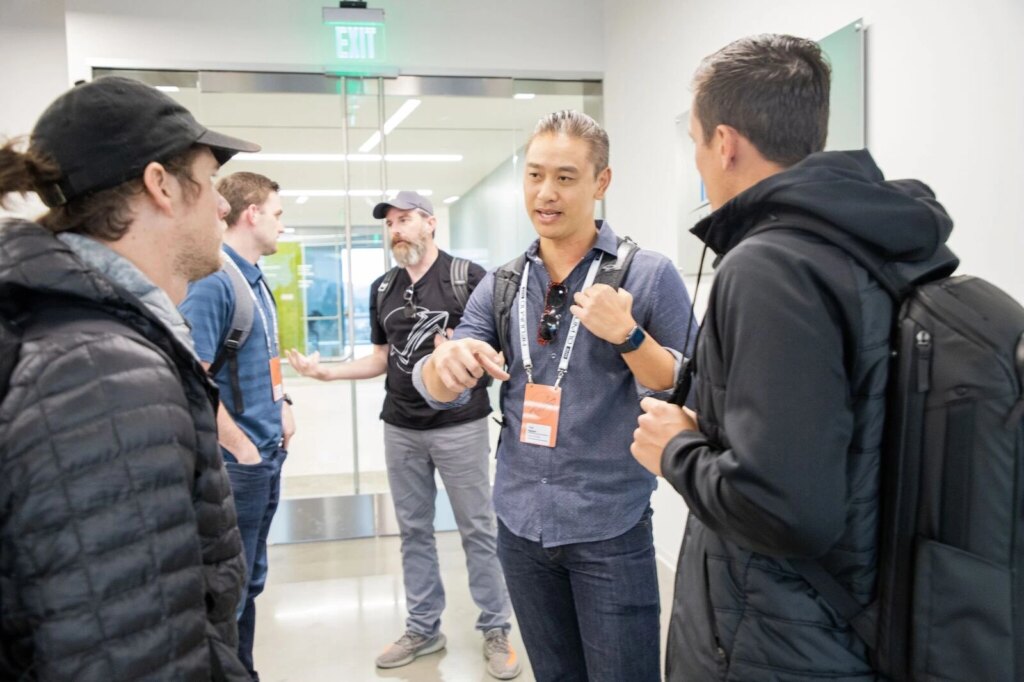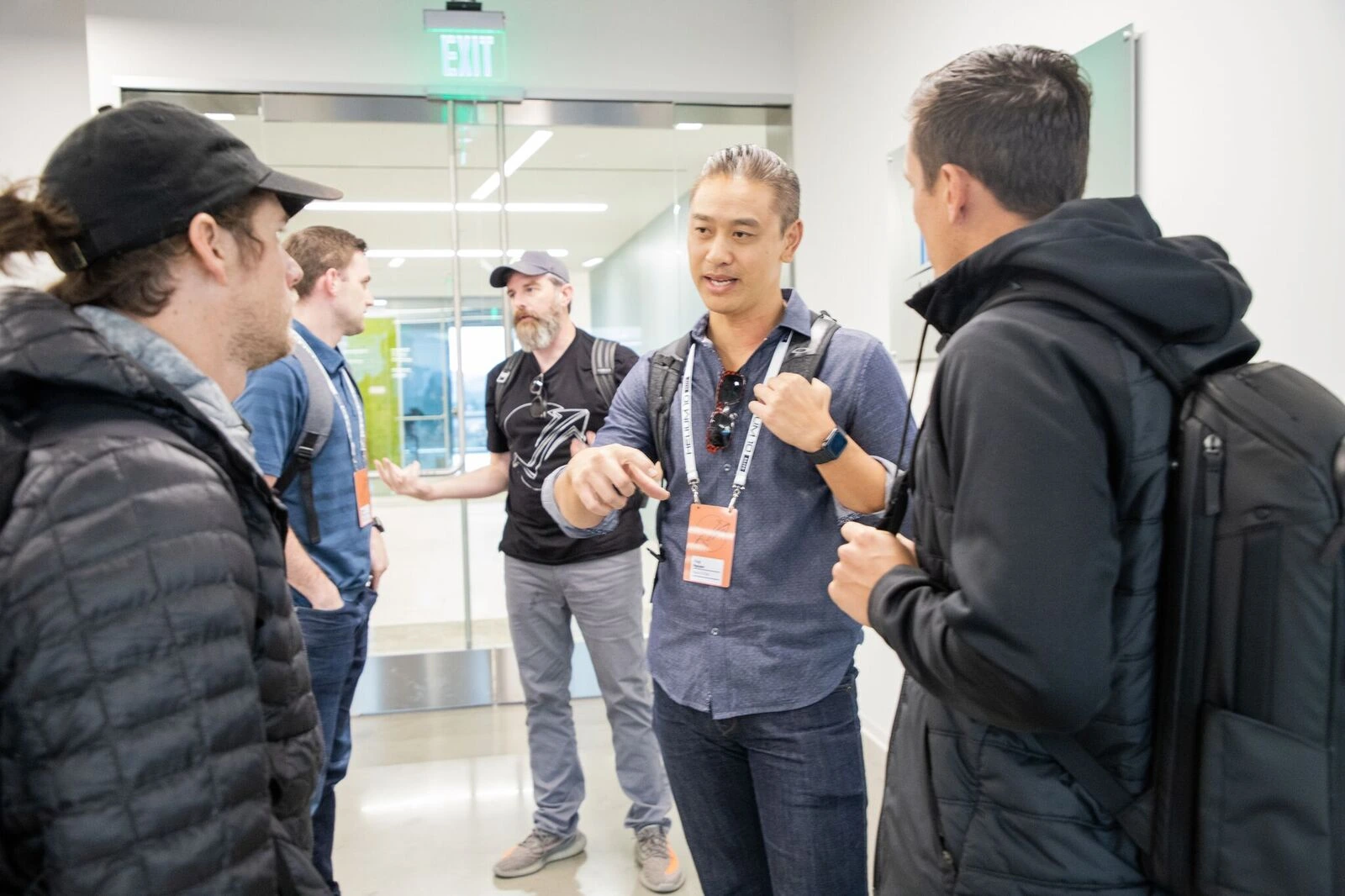 As you can see, the Elite Workshop isn't just a classroom.
On the topic of relationships, we also welcomed two affiliate guests, Trevin Peterson and Dean Masalta. Dean offers his own classic success story about leaving his 9-5 to live entirely off of his successful Amazon business. Workshops must be contagious too, because he aims to host his own workshops in NorCal to help share his own insights and strategies! (And who knows – Helium 10 might make an appearance at his next event.)
But wait – there's more
If you call now, you can double your order! (Just kidding, couldn't help it).
But, want to know about future workshops? Elite Workshops occur about four to six times per year. No experience is the same as we bring on experts from around the world to discuss strategies and knowledge under a relevant theme.
The Amazon field is fast-paced and constantly evolving. We ensure our workshops have the freshest, most current content and discoveries so that you stay ahead of your competition.
And while the Elite Workshop is one of the most valuable perks of the Helium 10 Elite-level membership, that's not all that Elite has to offer.
On top of enterprise-scale allowances on tool usage (such as 1,000 ASINs allowed in Alerts) and Elite Workshop access, you get two additional exclusive perks:
Gain access to our high-level Helium 10 user group, where Elite members discuss advanced strategies.
You'll also be invited to participate in monthly Elite members-only webinars that feature advanced training and topics presented by FBA experts.
If you still need more convincing, let's close with Bradley's warm and fuzzy thoughts on the workshop: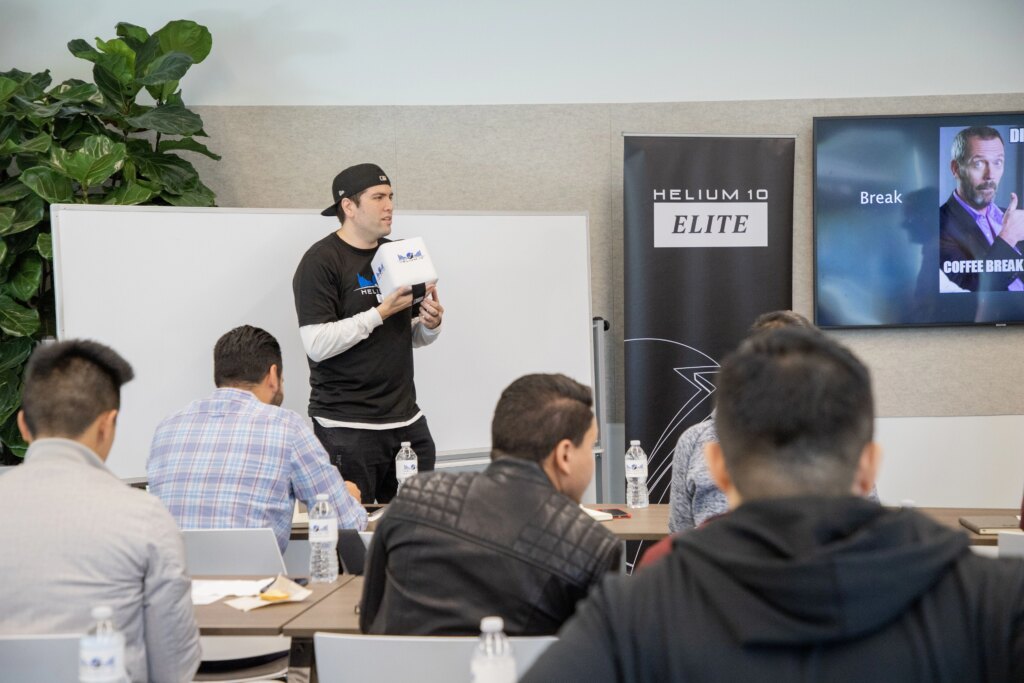 "I love to see the diversity in knowledge and experience of the attendees. We have a couple who are newer to Amazon but not new to ecommerce, like one gentleman who is big on Shopfiy and Facebook, and actually SPENDS $150,000 a day on Facebook advertising. We have 8-figure brands there. We have people who fly in from New Jersey and even other countries. All of us, including myself, learn a lot from the networking parts thanks to such a diverse background from the attendees."
We owe it to you, Helium 10 users! Keep #CrushingIt, and check out Elite when you're ready!
(Check out more photos from the event below, too!)