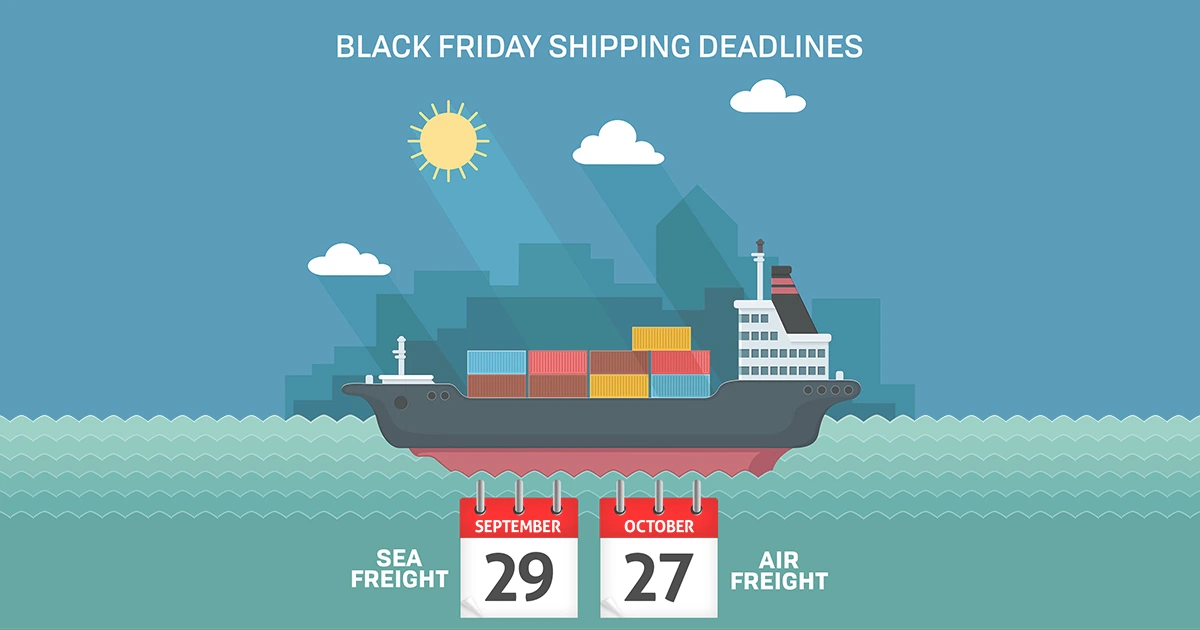 When Are the 2017 Amazon Holiday Shipping Deadlines?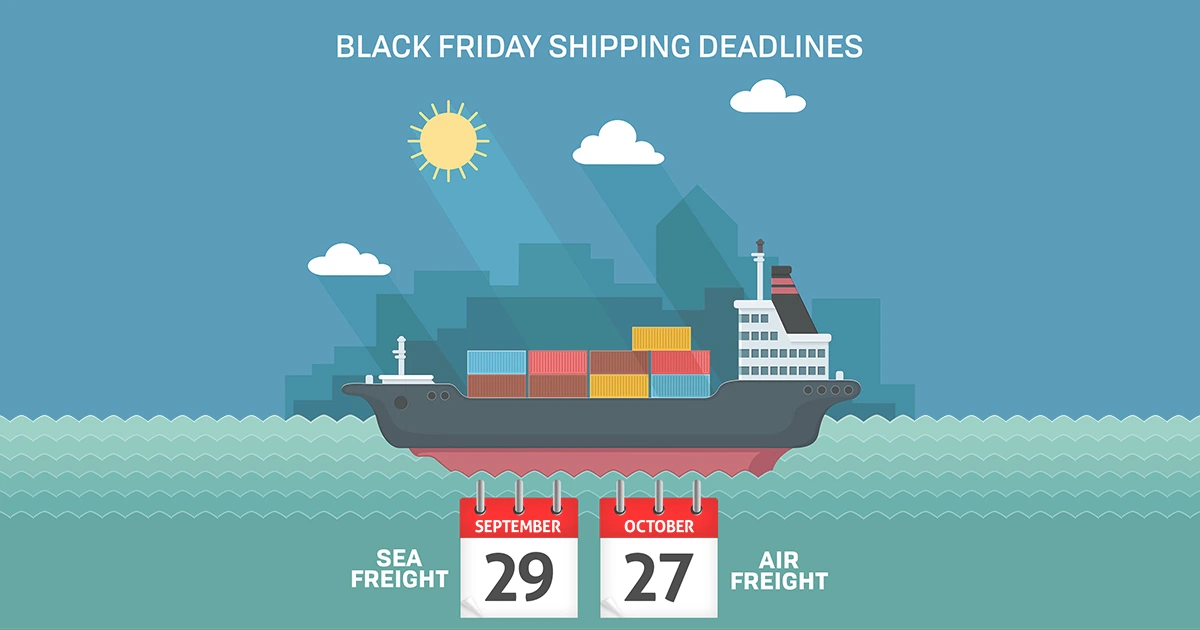 As Amazon sellers go into Q4 panic mode, keeping these important holiday shipping deadlines in mind will save you a lot of stress from Black Friday through New Year's Day.
As the holiday season rapidly approaches, so do the holiday shipping deadlines for 2017. The anxiety of making sure your Amazon FBA business is fully stocked for the anticipated higher volume sales of Q4 can be overwhelming if you are not prepared. While the notion of Black Friday, Cyber Monday, and Christmas seem off in the distance, the time for Amazon FBA sellers to stock up is NOW.
Too often, the Q4 crunch sneaks up on many sellers who are not adequately prepared for the holiday rush. Careful logistical planning is key to ensuring that you are mentally prepared for the holiday shipping deadlines and inventory is available for customers at Amazon fulfillment centers.
So what about Black Friday and Cyber Monday, the biggest sale days of the year? Before Amazon can fulfill any of your orders, your products have to be shipped to their fulfillment centers ASAP! All Amazon FBA sellers should note that freight rates tend to go up during this time of the year, so getting started early will help ease your mind and save you some money in shipping costs along the way.
If you are shipping your items to distribution centers in places like Europe, Africa, and South America, freight can take 30-45 days by sea or a little bit less time by air depending on weight and dimensions. Even if you are shipping to closer places like the United States or Asia, sending your products as soon as humanly possible is key to satisfying customers and accounting for unplanned delays.
Black Friday & Cyber Monday Inventory
According to Amazon, all shipments must be delivered to Amazon distribution centers by NOVEMBER 7, 2017 to be ready in time for Black Friday and Cyber Monday.
Here are the absolute last days you can send freight out to arrive in time for Black Friday/Cyber Monday fulfillment to the farthest parts of the world:
SEA FREIGHT: Ship from point of origin by SEPTEMBER 29, 2017
AIR FREIGHT: Ship from point of origin by OCTOBER 27, 2017
If you are shipping to the United States, Asia, or relatively local destinations to China, you may have more leeway. However, sending your freight out by these dates will ensure your products arrive in plenty of time.
Amazon FBA Sellers with domestic products may have an easier time with air shipping. However, if your products are coming from places like China, you will have to be much more diligent in getting your logistics going. The reason for this sea freight crunch is because there are likely going to be delays and bottlenecks getting ships out of the harbor. The sheer volume of shipping that will be happening around these deadlines will be significant in addition to Chinese holidays in October.
Christmas Inventory
The absolute latest any of your products should arrive at Amazon fulfillment centers for Christmas is DECEMBER 1, 2017.
In 2016, the last day to have products in by was December 4th. Sellers have relatively a month before inventory needs to be stocked at Amazon fulfillment centers in time for Christmas. Just like with Black Friday/Cyber Monday, expect delays because of the busy shipping season as well as higher shipping costs. Getting your products shipped ASAP for the whole holiday season is your best bet.
Early 2018 Inventory
2018 inventory won't be a high priority for Amazon fulfillment centers until after Christmas, so it's much more efficient to wait until the holiday rush comes to a close.
To prevent any mishaps with your 2018 inventory, be sure to ship it AFTER DECEMBER 17, 2017. For now, just worry about getting your holiday shipping out of the way so you can be ready to fulfill holidays orders the moment they start pouring in.
For more information on the upcoming Q4 holiday season and Amazon FBA Seller tips, check out our other great content on the Helium 10 blog.
To get all the latest news on everything Amazon FBA, subscribe to the AM/PM Podcast!
Achieve More Results in Less Time
Accelerate the Growth of Your Business, Brand or Agency
Maximize your results and drive success faster with Helium 10's full suite of Amazon and Walmart solutions.