Tips for ManyChat and Facebook Giveaways.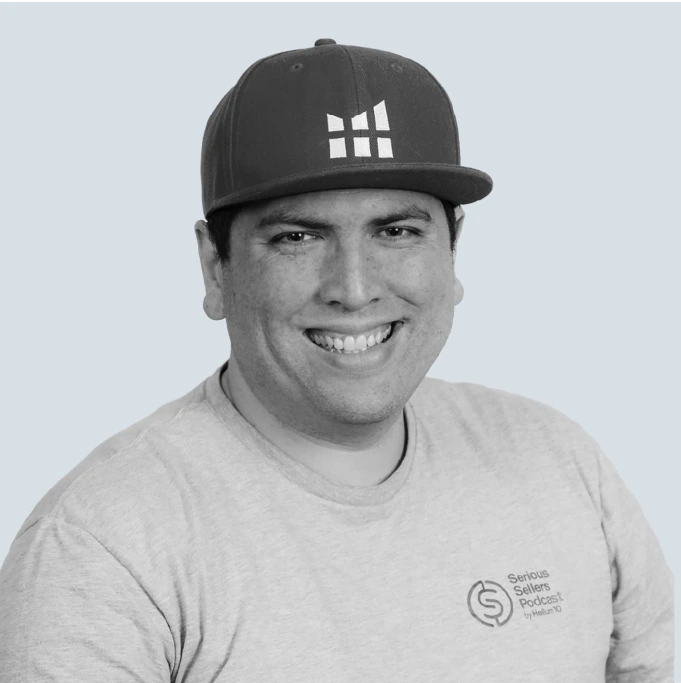 Bradley Sutton, Helium 10's Director of Customer Success and Training, is back with more answers to your most sought-after questions. In this episode Bradley is answering the question, "Are ManyChat and Facebook giveaways worthwhile?"
we think so, but don't put all your eggs in one basket.
Facebook advertising has always been a popular marketing platform for driving external traffic to your Amazon listings. Sellers have found creative ways to use Facebook for everything from advertising discounts, sales, coupons, to just getting people off of Facebook and onto Amazon.
You've likely heard of ManyChat funnels and bots (and if you haven't, don't worry – read on) while researching advertising strategies. So, what exactly is Manychat, and what can it do for you as an Amazon seller?
ManyChat is a completely automated service that integrates with and works through Facebook Messenger. You set up flows and sequences within ManyChat, and the ManyChat bot sends out auto responses and prompts to your customers and prospects.
Basically, it's a handy tool with the capacity to engage large numbers of customers without you having to sit down and manually reach out or respond to each customer. Unnecessary manual back-and-forth messaging can be tedious at best, and a time drain at worst. Think of ManyChat as your front-line infantry for communication; it can field the majority of inquiries, leaving you (or your customer service reps) to only have to engage directly with a small percentage of people.
ManyChat mimics a more organic, human conversation with the customer by using Facebook Messenger. Customers can ask questions, respond to promotions, and more by messaging your business page on Facebook. ManyChat responds on your behalf and, if your copy and flow is well-crafted, has a potentially more personal and conversational touch than an FAQ page or automated emails.
Don't underestimate the power of human touch; it helps establish an emotional connection. The result: your customers will feel less like they're ordering from a monolithic consumer goods aggregate and more like they're purchasing from an actual human. This hopefully leads to repeat buyers and favorable reviews.
ManyChat is great for going beyond basic customer service too: many sellers use it for distributing coupons and advertising discounts and sales, often through the use of two-step URLs (a clever URL setup that brings a customer to a narrowed search results page so that they click on your product and buy, leading Amazon to believe they searched and bought organically, rather than through a direct link you provided).
These are great strategies to use, especially around product launches.
Some words of warning, however:
Be careful with your targeting. When creating ads on Facebook, you have to manage the audiences you target, and if you don't know how to do this correctly, you'll likely end up spending way more than you should on your conversions. BE SURE to calculate how much your Facebook conversions are actually costing per unit; if you're paying too much, it may be better to use a launch or giveaway service instead so that your audience targeting is optimized and money isn't wasted.
In conclusion, yes, look into Facebook ads and ManyChat, but don't restrict your launch strategy (or overall marketing strategies) to just these methods!
IMPORTANT REMINDER: Never use language in your marketing/promotions that explicitly asks for positive reviews; Amazon considers this review manipulation. Violation of review manipulation policies may result in consequences as severe as seller account suspension.
Achieve More Results in Less Time
Accelerate the Growth of Your Business, Brand or Agency
Maximize your results and drive success faster with Helium 10's full suite of Amazon and Walmart solutions.