Compatible with: Amazon Walmart
Amazon & Walmart Keyword Tracker
Simplify the Process of Monitoring & Tracking Your Product Rankings
Benefits of Keyword Tracker
Monitor your Keywords & Competitors
Track the organic and sponsored position of your keywords in real-time, all in one place
Gather data on tracked keywords including ranking, % changes, trends, monthly searches, & more
See how you stack up against the competition in terms of keyword visibility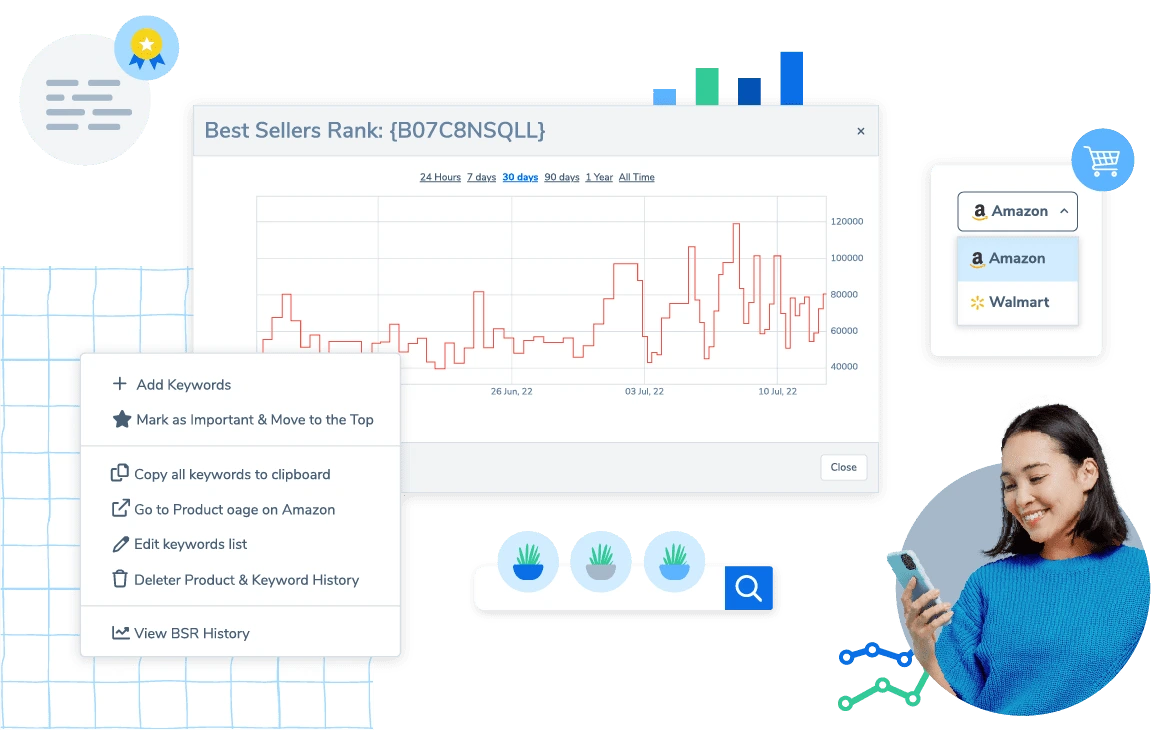 Helium 10's Full Suite Pricing
A plan for every seller's experience level
Save up to 25% per month when billed annually.
Get Started with Keyword Tracker
Ready to monitor your keywords in one easy-to-view dashboard?
Identify Issues
Optimize Listings
Track Competitors
Thought Leadership, Tips, and Tricks
Never miss insights into the Amazon selling space by signing up for our email list!
FAQs
An Amazon keyword tracker shows you how well a given product listing ranks for a set of relevant keywords that your product listing is actively optimizing for. It includes ranking position, percentage changes, ranking trends over time, estimated monthly searches, and more. All-in-all it's a great tool for your Amazon SEO performance tracking.
An Amazon keyword tracker works by crawling and scraping Amazon's search results on a consistent basis for a wide variety of keywords people actively search for.
An Amazon keyword tracker is necessary to remain aware of how your product listing is performing versus your direct competitors. It can help you identify whether or not your product listing may require additional work in order to rank well, and optimize your listing accordingly.
The best way to track Amazon keywords is by using a third-party tool like Helium 10's Keyword Tracker. To track keywords, you must add your product's ASIN into Keyword Tracker and paste your list of keywords you'd like to track for that product.
Helium 10's Keyword Tracker allows up to 20 keywords to be tracked for free. You can also manually check keyword rankings by plugging the keyword into Amazon's search engine in incognito mode on your browser and spot check that way, albeit this is a very tedious process and not practical for sellers with multiple keyword targets and product listings.
You can check your Amazon Best Sellers Rank by visiting your product listing and scrolling down to the "Additional Information" area of the product. Here you can see the BSR for any relevant product categories.
A good keyword ranking is in the top 1-10 positions. The closer your product listing is to position 1, the more clicks your product listing will generate, which will naturally increase your chance of making a sale.
Additional Benefits of Helium 10
Continue Growing Your Skillset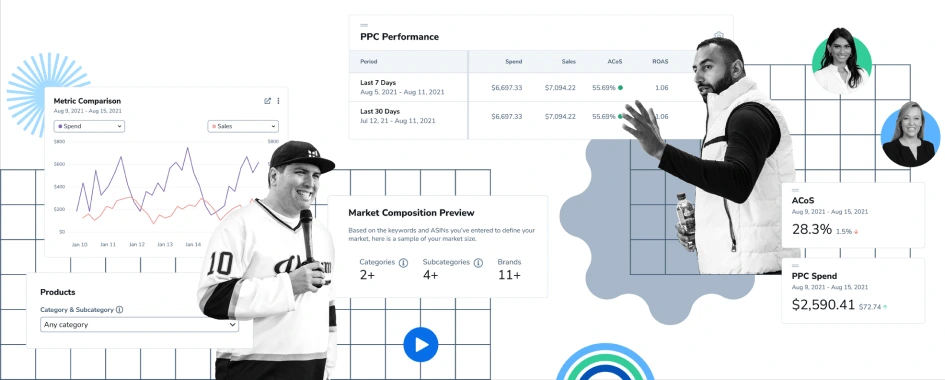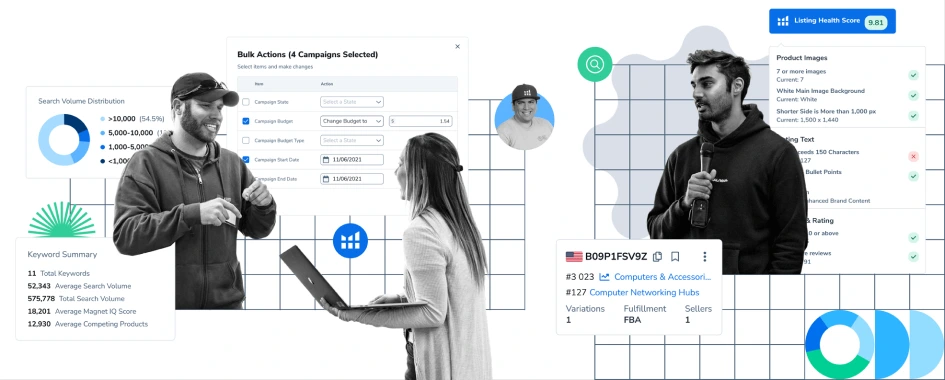 Meet Our In-House Experts
Learn from industry leaders through webinars, courses, podcasts and more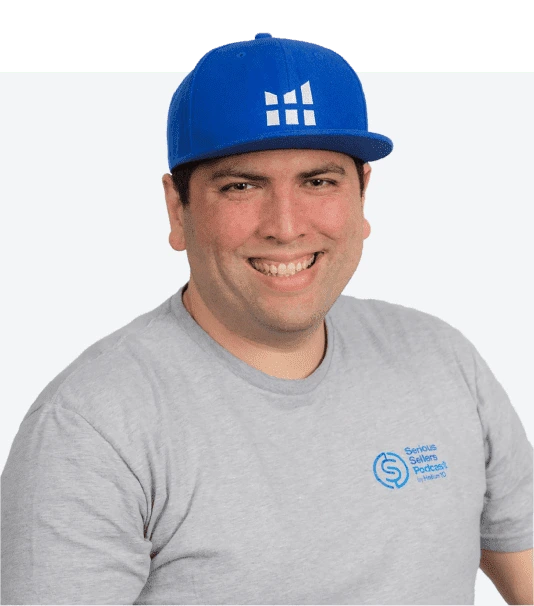 Bradley Sutton
Director of Training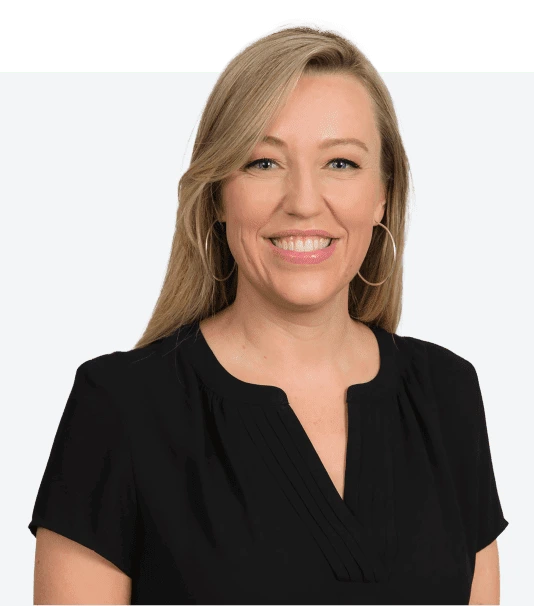 Carrie Miller
Brand Evangelist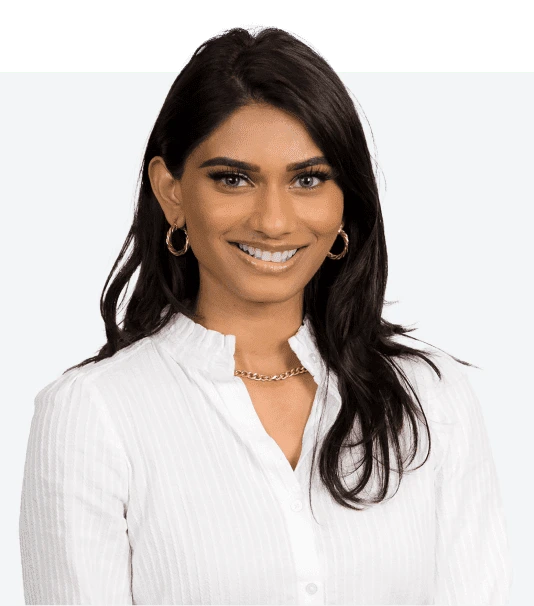 Shivali Patel
Brand Evangelist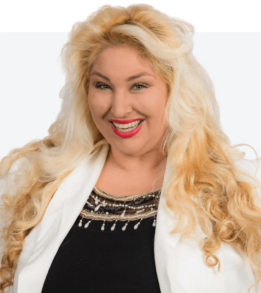 Cassandra Craven
Community Evangelist
15,993
People signed up last week.
Start Using Keyword Tracker Today!
If you'd like to try out Keyword Tracker for yourself, sign up to check it out online today!
Sign Up
The Details
How to Track Amazon Keyword Ranking Changes
Keyword Tracker allows you to view the daily or hourly performance of specific keywords to make more informed decisions about your Pay-Per-Click (PPC) Advertising campaigns and product
listings.
Keyword Tracker makes Amazon keyword tracking easy, offering a simple way to view all your top keywords on one screen, and to set up email alerts about performance changes. Keyword Tracker checks your tracked keywords' ranks once a day, or once an hour for those with the Boost feature activated.
To add or delete keywords for a product in Keyword Tracker, first add ASINs to your list of tracked products. Then, click on the ellipsis symbol under the Action column, and a drop-down menu lets you choose from a variety of commands, including adding keywords and editing the keywords list.
Consider using the Boost feature when you want to closely track the hourly performance of a keyword, especially if you want to see if your product's rank for a keyword is fluctuating under different scenarios, like when people are searching from different browsers or different geographical locations, or if you want to track the product rank changes when you're running a PPC campaign using the keyword.
---