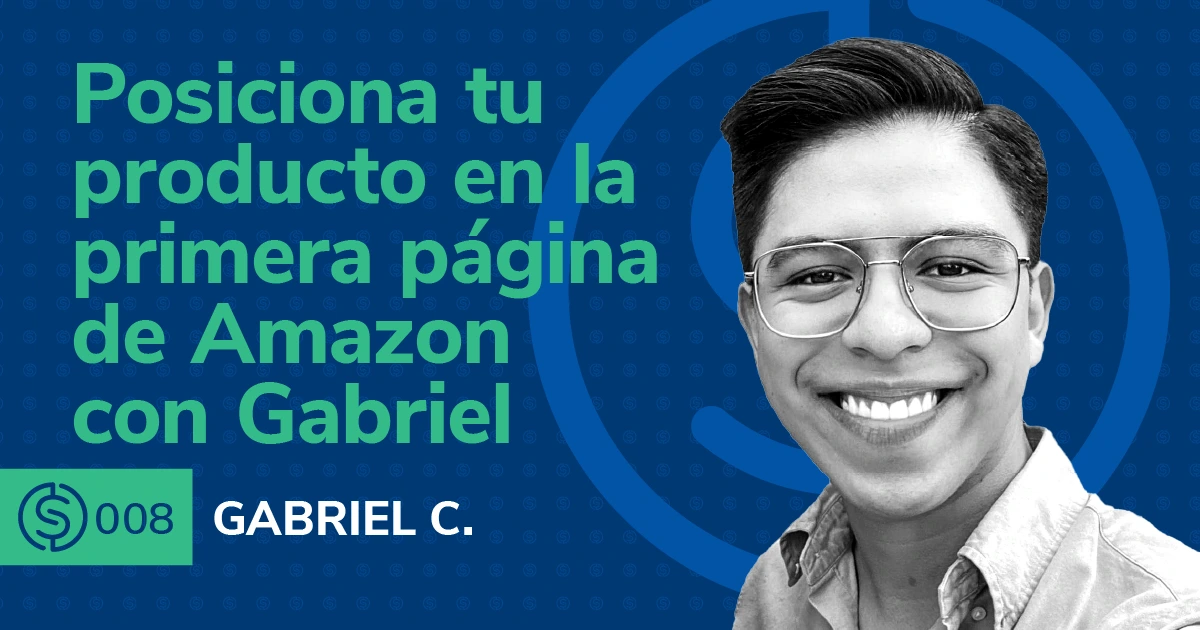 #8 – Posiciona tu producto en la primera página de Amazon con Gabriel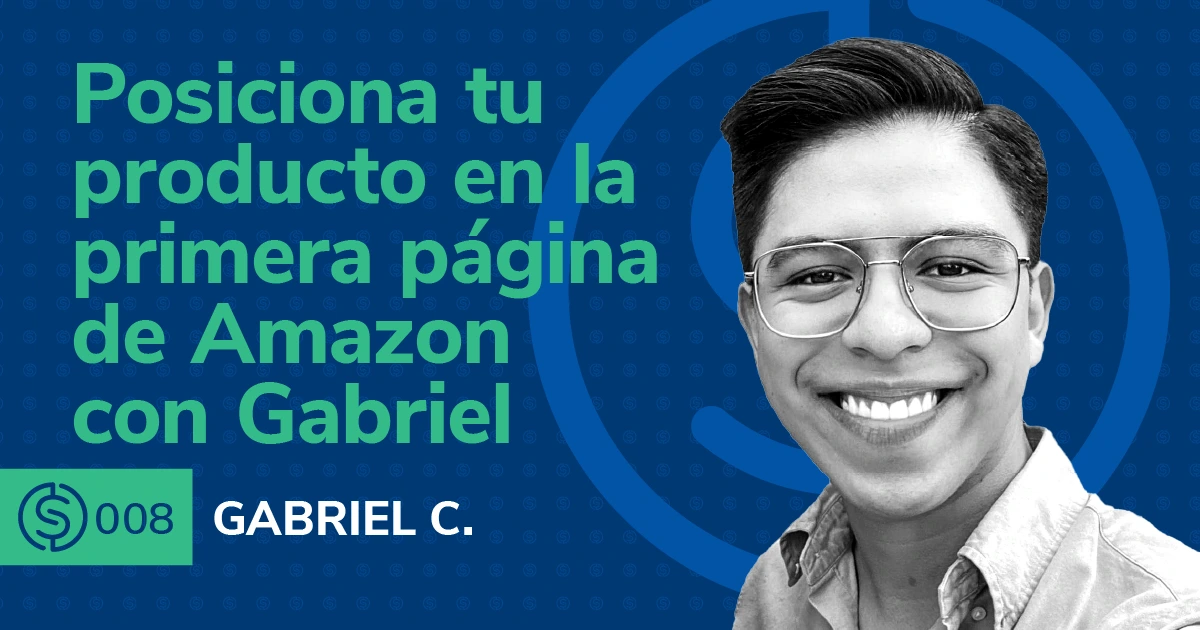 Gabriel nos dice cuáles son las métricas en las que los expertos se enfocan para llevar su producto a la primera página de resultados de Amazon. Muchas veces los vendedores nos enfocamos en otros aspectos, tales como mejorar el listado, bajar el costo unitario de nuestro producto, etc, pero se nos olvida analizar el verdadero costo asociado a Marketing que nuestro producto requiere para que tenga visibilidad en la plataforma de Amazon. En este episodio nos ponemos como meta hablar de todas estas métricas que muchas veces no obtienen nuestra atención.
Gabriel, también, nos comparte unos tips para asegurar de que nuestros anuncios están corriendo durante todo el día y también para calificar para los "deals" que tanta visibilidad le dan a nuestro producto.
¡No te pierdas de esta valiosa información que Gabriel nos comparte aquí!
En el episodio #8 de Serious Sellers Podcast en Español, platicamos de:
01:20 – Gabriel nos cuenta cómo su búsqueda para conquistar a la chica que le gusta lo llevó a lanzar una marca en Amazon.
03:50 – ¿Es cierto que la estrategia para llegar a la primera página de resultados de Amazon ha cambiado ?
06:15 – ¿Por qué debemos de perder el miedo a subir nuestras pujas?
07:15 – ¿Por qué nos debemos enfocar en las "long tail keywords" para aparecer en la primera página de resultados?
08:20 – ¿Es importante hacer que nuestros anuncios aparezcan en "top of search"? ¿Es cierto que el "conversion rate" varía dependiendo de la categoría?
12:30 – ¿Cómo obtenemos acceso a métricas tal como el "conversion rate" de una campaña y de una palabra clave?
16:20 – ¿Qué hacemos para asegurarnos de que nuestros anuncios corran durante todo el día? Y platicamos sobre la importancia de entender el "customer journey".
21:30 – Vemos como debemos calcular el costo de publicidad para el lanzamiento de un producto.
26:00 – ¿Cómo los "Seven-Day Deals" incrementan la cantidad de clicks para tus productos?
28:30 – ¿Cómo te postulas para estos "deals"?
---
¿Te gustó este episodio? ¡Asegúrate de escuchar los episodios previos para más tips para crecer tu negocio en Amazon! Y no te olvides de unirte a nuestro Grupo Privado de Facebook y de suscribirte a nuestro podcast en Apple o en Spotify.
Entérate de lo último sobre nuestros episodios en nuestro Instagram @Helium10.
¿Estás decidido a dominar las ventas en línea en Amazon? Aqui te preparamos una lista de enlaces para ayudarte a lograr tu objetivo:
Achieve More Results in Less Time
Accelerate the Growth of Your Business, Brand or Agency
Maximize your results and drive success faster with Helium 10's full suite of Amazon and Walmart solutions.