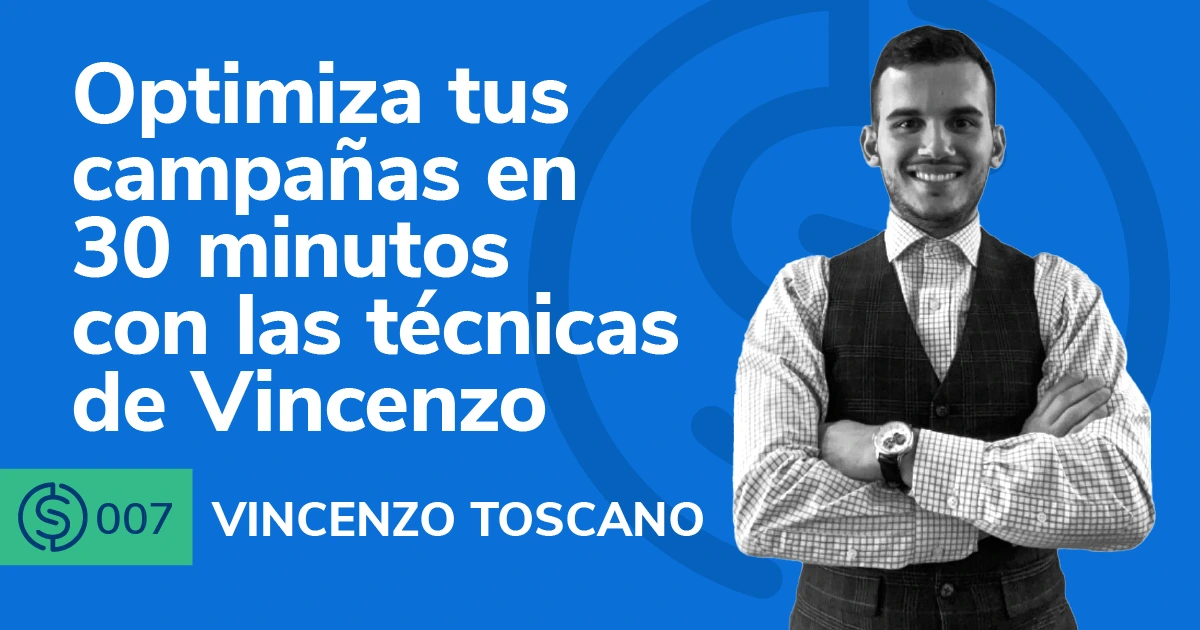 #7 – Optimiza tus campañas en 30 minutos con las técnicas de Vincenzo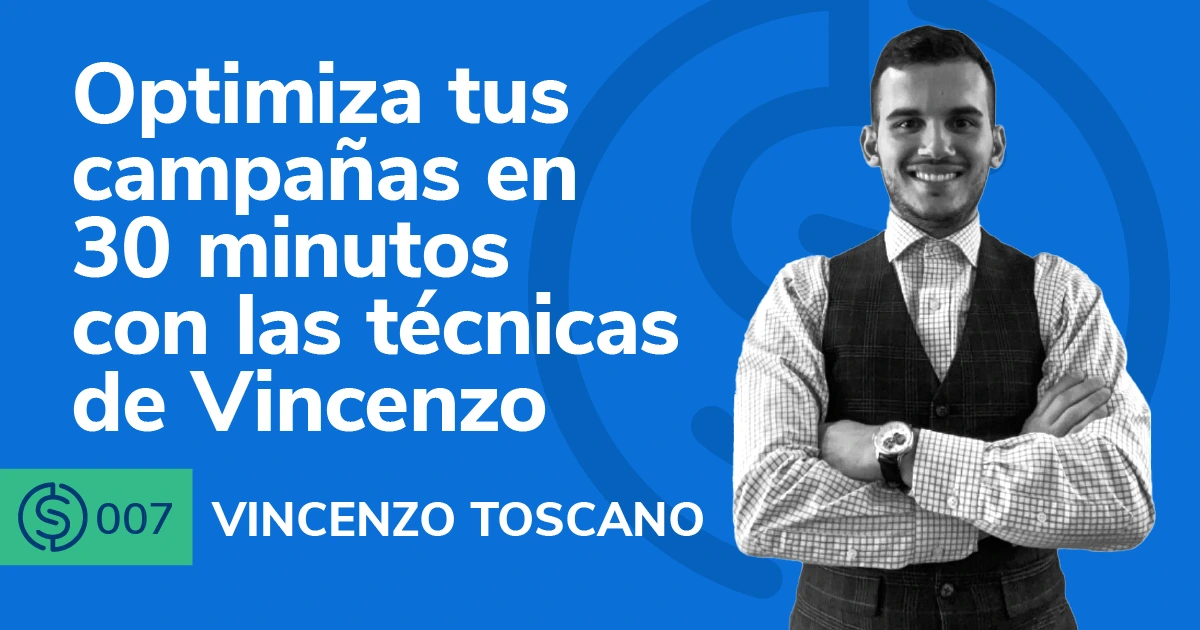 Vincenzo nos trae su expertise en datos para enseñarnos que cambios simples podemos aplicar a nuestras campanas para asegurarnos de que estén dando resultados al costo más bajo posible. En este episodio aprendemos cuales son las palabras clave en las que nos tenemos que enfocar para evitar que nuestro presupuesto se gaste sin los resultados que buscamos.
Vincenzo, también, nos dice cómo organizar nuestras campanas para asegurarnos de que el presupuesto se distribuya de la mejor manera y la importancia de utilizar Sponsored Display Ads.
¡No te pierdas de esta valiosa información que Vincenzo nos regala aquí!
En el episodio #7 de Serious Sellers Podcast en Español, platicamos de:
01:20 – Vincenzo nos platica cómo es que pasó de diseñar turbinas para aviones a hacerse un experto en campañas publicitarias digitales.
05:20 – ¿Es cierto que el costo de las campañas publicitarias en Amazon ha incrementado?
07:00 – ¿Cuáles son las palabras clave que debemos incluir en nuestras campañas para mantener nuestra inversión publicitaria baja?
09:00 – Vincenzo nos da instrucciones, paso por paso, para encontrar las palabras clave más relevantes para nuestros productos.
12:50 – ¿Cómo podemos encontrar palabras clave que nuestros competidores han descuidado y en las que no están compitiendo?
14:10 – ¿Qué hacemos con las palabras clave que nos están gastando el presupuesto y no son rentables?
16:00 – ¿Cómo organizamos las palabras clave dentro de nuestras campañas para que el presupuesto se distribuya de la manera más eficiente posible?
17:50 – Hablamos sobre costo/beneficio de los Video Ads
21:00 – Sponsored Display Ads y su importancia
23:00 – Vincenzo nos da su opinión sobre el uso de Facebook Ads y Google Ads para traer tráfico externo a nuestros listados de Amazon
26:00 – ¿Qué estrategia de PPC seguimos para los productos que sus ventas varían mucho dependiendo de la temporalidad?
28:30 – Vincenzo nos da un tip para trackear nuestro ranking y nos explica la importancia de hacerlo seguido
---
¿Te gustó este episodio? ¡Asegúrate de escuchar los episodios previos para más tips para crecer tu negocio en Amazon! Y no te olvides de unirte a nuestro Grupo Privado de Facebook y de suscribirte a nuestro podcast en Apple o en Spotify.
Entérate de lo último sobre nuestros episodios en nuestro Instagram @Helium10.
¿Estás decidido a dominar las ventas en línea en Amazon? Aqui te preparamos una lista de enlaces para ayudarte a lograr tu objetivo:
Achieve More Results in Less Time
Accelerate the Growth of Your Business, Brand or Agency
Maximize your results and drive success faster with Helium 10's full suite of Amazon and Walmart solutions.