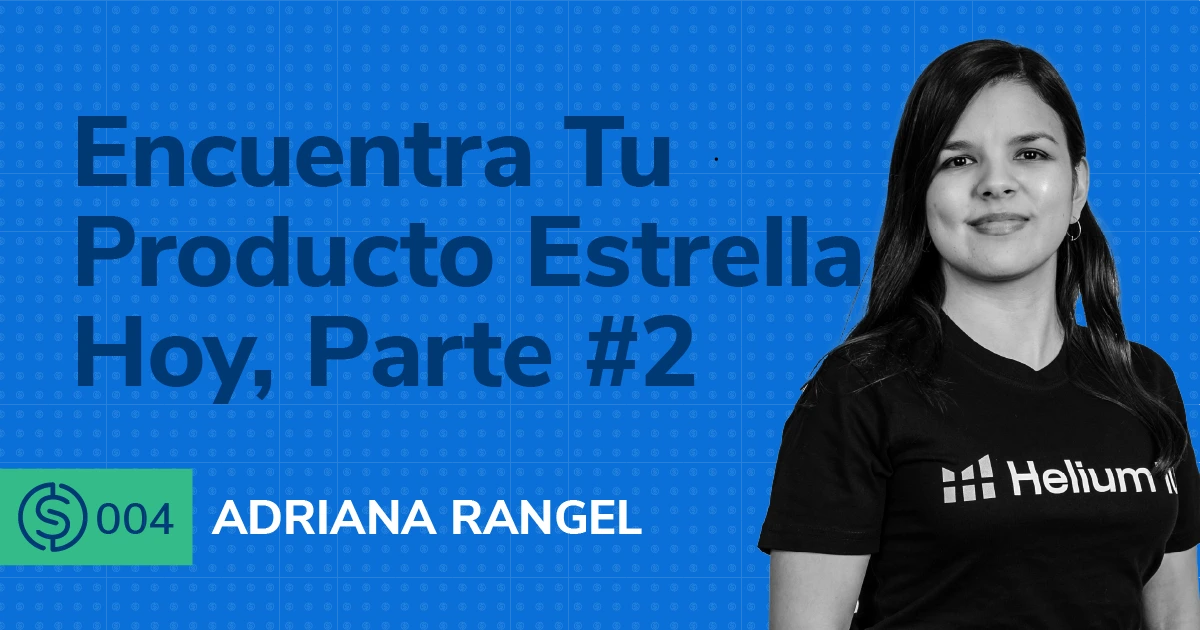 Posted on: January 10, 2022, By: Helium 10
#4 – Encuentra Tu Producto Estrella Hoy, Parte #2
Entérate de cómo puedes lanzar tu negocio con mínima inversión.¡No te quedes sin aprender sobre estas increíbles estrategias para dominar las ventas en línea!
Iniciar un negocio en línea no tiene que ser tan difícil. Tampoco tienes que invertir mucho dinero al principio para iniciar tu negocio. Escucha estas 10 estrategias para enterarte sobre las opciones que existen para generar un ingreso extra en línea. Creamos un webinar especialmente para explorar las distintas maneras de buscar productos, muchas de éstas en páginas y lugares que nunca antes habíamos considerado. Este episodio es la continuación al episodio #3 donde les dimos las primeras 12 de las 22 estrategias que tenemos para ustedes.En este episodio les platicamos sobre las 10 estrategias restantes (más un bonus) para encontrar ideas de productos con poca competencia y que requieren de poca inversión inicial. ¡Asegúrate de no perderte de esta valiosa información que puede cambiar el rumbo de tu negocio!
En el episodio #4 de Serious Sellers Podcast en Español, platicamos de:
00:45 – Cómo encontrar y utilizar guías de regalo para encontrar productos
02:10 – Cuáles filtros utilizar para encontrar productos con mucha demanda
03:15 – Descubrimos cuáles son las tendencias mediante Pinterest.
04:50 – Cómo iniciar un negocio en línea con la más mínima inversión
07:15 – Cómo esta aplicación móvil nos da toda la información con tan sólo unos clicks
08:50 – Cómo utilizar el filtro "Title Density" para encontrar nichos fáciles de penetrar
11:05 – La gran oportunida de vender en Walmart.com y cómo buscar productos en esta plataforma
14:30 – Cómo utilizar la herramienta "Product Opportunity Explorer" dentro de Amazon
16:50 – Cómo analizar la información que Brand Analytics nos regala.
19:30 – Cómo utilizar la información de "Frequently Bought Together" para ampliar tu línea de productos
21:40 – ¡Te contamos sobre una super oportunidad de generar un ingreso extra sin tener que invertir en inventario!
---
Enjoy this episode? Be sure to check out our previous episodes for even more content to propel you to Amazon FBA Seller success! And don't forget to "Like" our Facebook page and subscribe to the podcast on iTunes, Spotify, or wherever you listen to our podcast.
Get snippets from all episodes by following Bradley on Instagram at @H10bradley
Want to absolutely start crushing it on Amazon? Here are few carefully curated resources to get you started:

Latest posts by Helium 10
(see all)