#36 – Trabajo y crezco en todos los modelos de negocio de Amazon
Hoy platicamos sobre cómo podemos llegar a crear múltiples  negocios a partir de comenzar a vender en línea.
Originally published on: August 15, 2022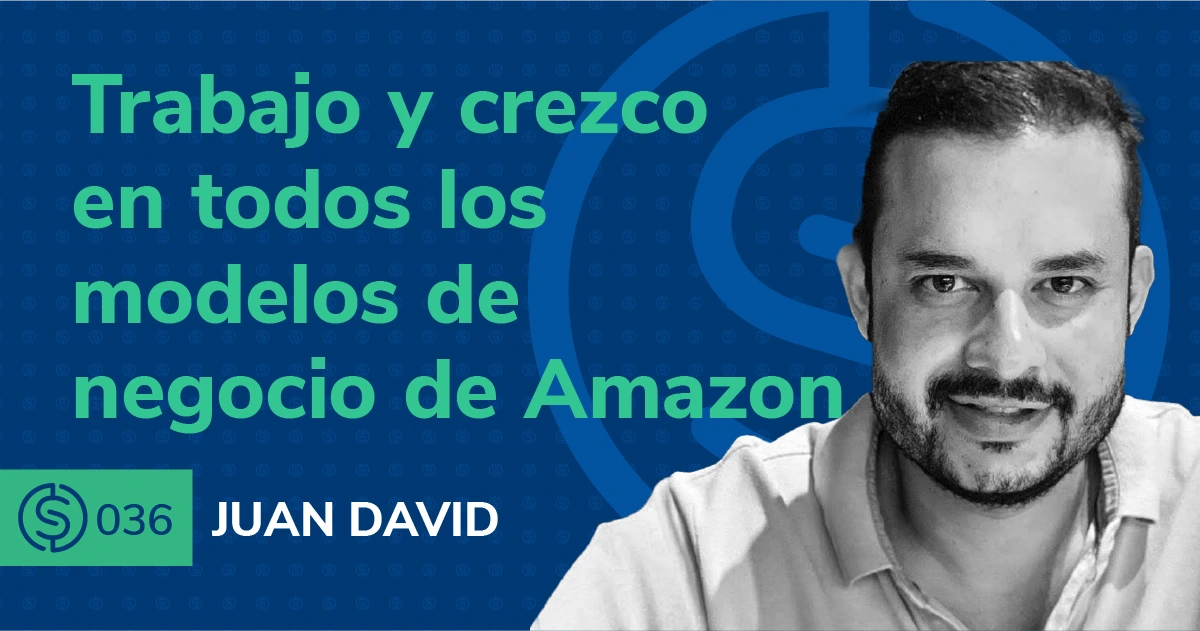 Juan David Pardo nos acompaña en este episodio para contarnos sobre cómo ha llegado a crear múltiples negocios a partir de hacer arbitraje, wholesale y marca privada en Amazon. Alejandro nos comparte sus estrategias para ir navegando estos diferentes tipos de negocios, como crear bundles diferentes a los de la competencia y cómo obtener información que acelera el crecimiento de nuestro negocio.
¡No te pierdas este episodio!
En el episodio #36 de Serious Sellers Podcast en Español, platicamos de:
02:30 – Juan David nos cuenta cómo experimentar con affiliate marketing y buscar "Onlinepreneurs"  lo llevó a hacer arbitraje en Amazon
11:30 – Después de dejar de hacer arbitraje a wholesale, Juan David empieza a darse cuenta como el estar haciendo wholesale lo lleva a comenzar otras verticales de negocios.
16:10 – La importancia de crear relaciones "ganar-ganar"  
20:30 – El beneficio de compartir el pensamiento crítico con otras personas
24:20 – Juan Da nos comparte su estrategia para crear bundles con productos complementarios.
27:30 – La importancia de establecer comunicación con la marca.
29:20 – La importancia de apalancarse de datos para mantener un buen manejo de inventario y de stock. 
37:10 – Juan nos comparte su tip especial. 
---
¿Te gustó este episodio? ¡Asegúrate de escuchar los episodios previos para más tips para crecer tu negocio en Amazon! Y no te olvides de unirte a nuestro Grupo Privado de Facebook y de suscribirte a nuestro podcast en Apple o en Spotify.
Entérate de lo último sobre nuestros episodios en nuestro Instagram @Helium10. 
¿Estás decidido a dominar las ventas en línea en Amazon? Aquí te preparamos una lista de enlaces para ayudarte a lograr tu objetivo:
Accelerate Efficiency with Insights Dashboard
The all-in-one customizable dashboard for sellers and brands, designed to accelerate decision making through the centralization of data, insights, and action. A bird's-eye view of your business with personalized suggestions to unlock growth.
Learn More about Insights Dashboard