#36 – Trabajo y crezco en todos los modelos de negocio de Amazon
Hoy platicamos sobre cómo podemos llegar a crear múltiples  negocios a partir de comenzar a vender en línea.
Originally published on: August 15, 2022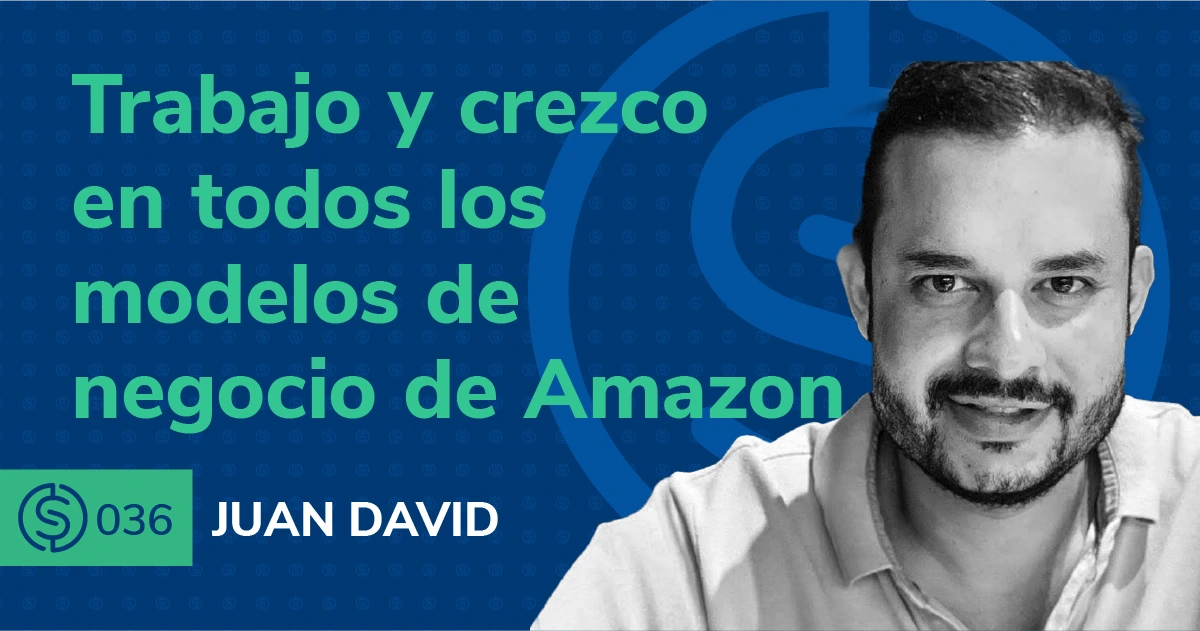 Juan David Pardo nos acompaña en este episodio para contarnos sobre cómo ha llegado a crear múltiples negocios a partir de hacer arbitraje, wholesale y marca privada en Amazon. Alejandro nos comparte sus estrategias para ir navegando estos diferentes tipos de negocios, como crear bundles diferentes a los de la competencia y cómo obtener información que acelera el crecimiento de nuestro negocio.
¡No te pierdas este episodio!
En el episodio #36 de Serious Sellers Podcast en Español, platicamos de:
02:30 – Juan David nos cuenta cómo experimentar con affiliate marketing y buscar "Onlinepreneurs"  lo llevó a hacer arbitraje en Amazon
11:30 – Después de dejar de hacer arbitraje a wholesale, Juan David empieza a darse cuenta como el estar haciendo wholesale lo lleva a comenzar otras verticales de negocios.
16:10 – La importancia de crear relaciones "ganar-ganar"  
20:30 – El beneficio de compartir el pensamiento crítico con otras personas
24:20 – Juan Da nos comparte su estrategia para crear bundles con productos complementarios.
27:30 – La importancia de establecer comunicación con la marca.
29:20 – La importancia de apalancarse de datos para mantener un buen manejo de inventario y de stock. 
37:10 – Juan nos comparte su tip especial. 
---
¿Te gustó este episodio? ¡Asegúrate de escuchar los episodios previos para más tips para crecer tu negocio en Amazon! Y no te olvides de unirte a nuestro Grupo Privado de Facebook y de suscribirte a nuestro podcast en Apple o en Spotify.
Entérate de lo último sobre nuestros episodios en nuestro Instagram @Helium10. 
¿Estás decidido a dominar las ventas en línea en Amazon? Aquí te preparamos una lista de enlaces para ayudarte a lograr tu objetivo:
Everything for your business on Amazon.
Find out more about our products by signing up or speaking with one of our
Customer Success representatives today. With us in your corner, you can enjoy
more sales and increased engagement from your Amazon business.
Chat with a Support Specialist