#33 – Diversifica tus fuentes de tráfico así como tus canales de venta.
Crece tus canales de venta y de promoción para así destacar de la competencia y mitigar los riesgos de tu negocio.
Originally published on: July 25, 2022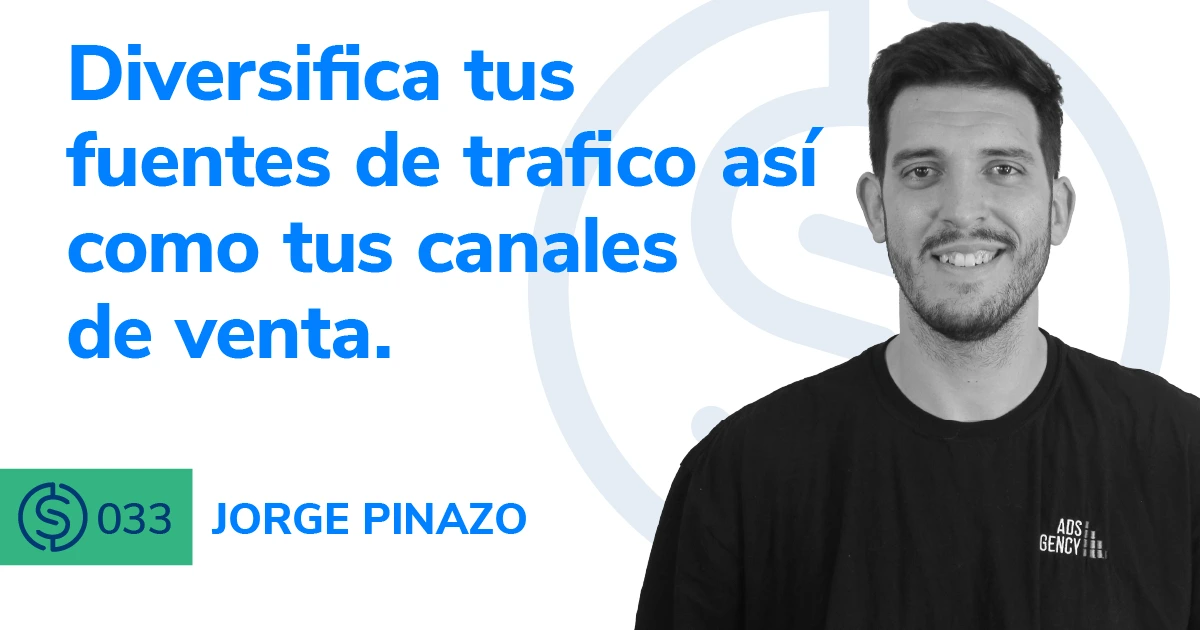 Jorge Pinazo nos acompaña en este episodio para contarnos cómo es que él se apoya de Facebook Ads para promover sus productos. Jorge se enfoca en diversificar sus canales de venta y de promoción para así mitigar los riesgos en su negocio.
No te pierdas este episodio y toma nota de cómo debemos de apoyarnos de redes sociales y Google para crecer nuestro negocio.
En el episodio #33 de Serious Sellers Podcast en Español, platicamos de:
02:00 – Jorge pasa de trabajar en la empresa familiar a meterse en el mundo de video marketing para eventualmente crear su tienda online
05:30 – Facebook Ads versus Amazon Ads: Tenemos que identificar el factor de la competitividad
07:30 – Como el tráfico externo nos ayuda a posicionar nuestro producto dentro de Amazon
11:30 – Debemos de tener menos miedo al fracaso.
22:40 – Como analizamos tendencias, el tráfico de palabras clave y la competencia
25:30 – Es importante implementar el remarketing a través de Google Adwords 
30:00 – Jorge nos comparte dos tips para crecer nuestro negocio  
---
¿Te gustó este episodio? ¡Asegúrate de escuchar los episodios previos para más tips para crecer tu negocio en Amazon! Y no te olvides de unirte a nuestro Grupo Privado de Facebook y de suscribirte a nuestro podcast en Apple o en Spotify.
Entérate de lo último sobre nuestros episodios en nuestro Instagram @Helium10. 
¿Estás decidido a dominar las ventas en línea en Amazon? Aquí te preparamos una lista de enlaces para ayudarte a lograr tu objetivo:
Everything for your business on Amazon.
Find out more about our products by signing up or speaking with one of our
Customer Success representatives today. With us in your corner, you can enjoy
more sales and increased engagement from your Amazon business.
Chat with a Support Specialist