#32 – He vendido en 10 plataformas y hoy crezco mi negocio en Amazon
Para vender en línea tenemos más de 1 o 2 opciones de plataformas. Es muy importante enfocar nuestros esfuerzos a aquella que nos traiga el retorno más alto.
Originally published on: July 18, 2022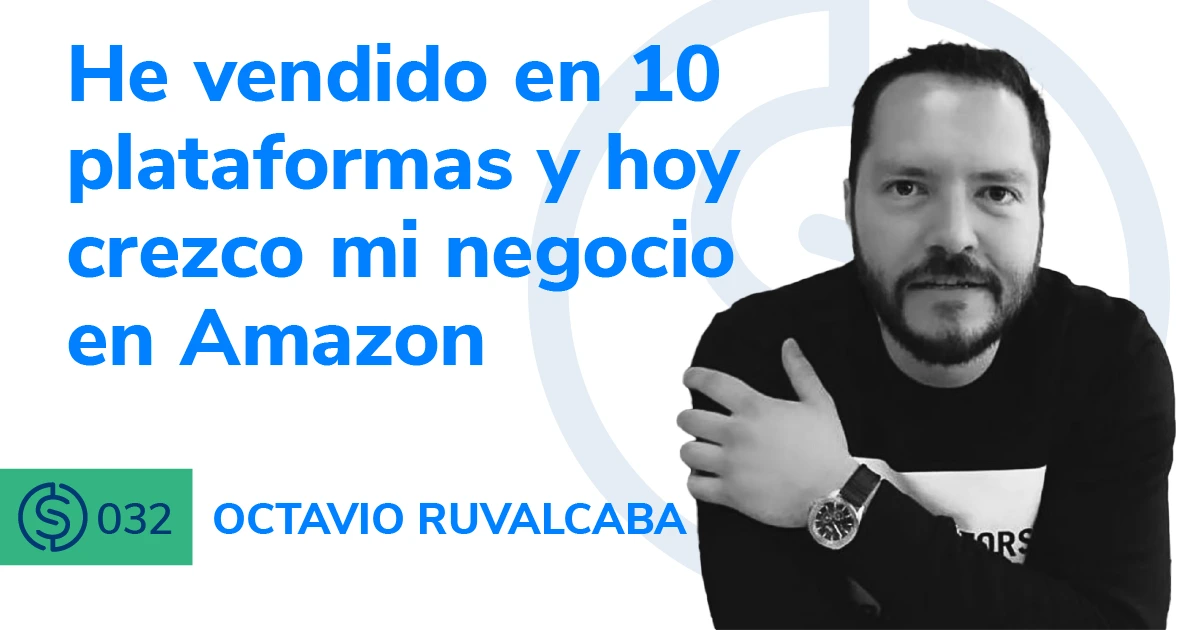 Hace 11 años, Octavio Ruvalcaba comenzó a vender en línea mediante diversas plataformas. Esto lo lleva a ir creciendo su conocimiento sobre ecommerce para hoy poder discernir cual es la plataforma que le permite crecer de manera más acelerada y con menos esfuerzo.
En este episodio, Tavo nos comparte los conocimientos que ha obtenido a lo largo de estos 11 años para tomar decisiones informadas ¡no te pierdas este episodio!
En el episodio #32 de Serious Sellers Podcast en Español, platicamos de:
02:30 – Hace 11 años, una situación desagradable lleva a Tavo a iniciar su carrera en ecommerce   
07:40 – "El haber lanzado en otras plataformas anteriormente, me sirvió como una formación y me preparo para cuando Amazon llegó a México. Las ventajas de entrar a un mercado cuando recién llega a un país es una de las mejores cosas que le puede pasar a un vendedor."
11:45 – Razones por las que Octavio prefere Amazon sobre las demás plataformas  
19:50 – ¿En donde debo de enfocar mis recursos hoy en día?  
24:30 – Una vez que aprendes cómo lanzar un producto y posicionarlo, puedes repetir este proceso en los demás mercados del mundo para crecer más rápido y gozar de los beneficios de las economías de escala. 
28:10 – Tavo nos da un tip que nos ayudará a crecer.
---
¿Te gustó este episodio? ¡Asegúrate de escuchar los episodios previos para más tips para crecer tu negocio en Amazon! Y no te olvides de unirte a nuestro Grupo Privado de Facebook y de suscribirte a nuestro podcast en Apple o en Spotify.
Entérate de lo último sobre nuestros episodios en nuestro Instagram @Helium10.
¿Estás decidido a dominar las ventas en línea en Amazon? Aquí te preparamos una lista de enlaces para ayudarte a lograr tu objetivo:
Everything for your business on Amazon.
Find out more about our products by signing up or speaking with one of our
Customer Success representatives today. With us in your corner, you can enjoy
more sales and increased engagement from your Amazon business.
Chat with a Support Specialist