#30 – Incorpora tu negocio y escoge tu mercado de manera estratégica
Aprende qué factores debes de tomar en cuenta al seleccionar el mercado en el que vas a vender tu producto.
Originally published on: July 4, 2022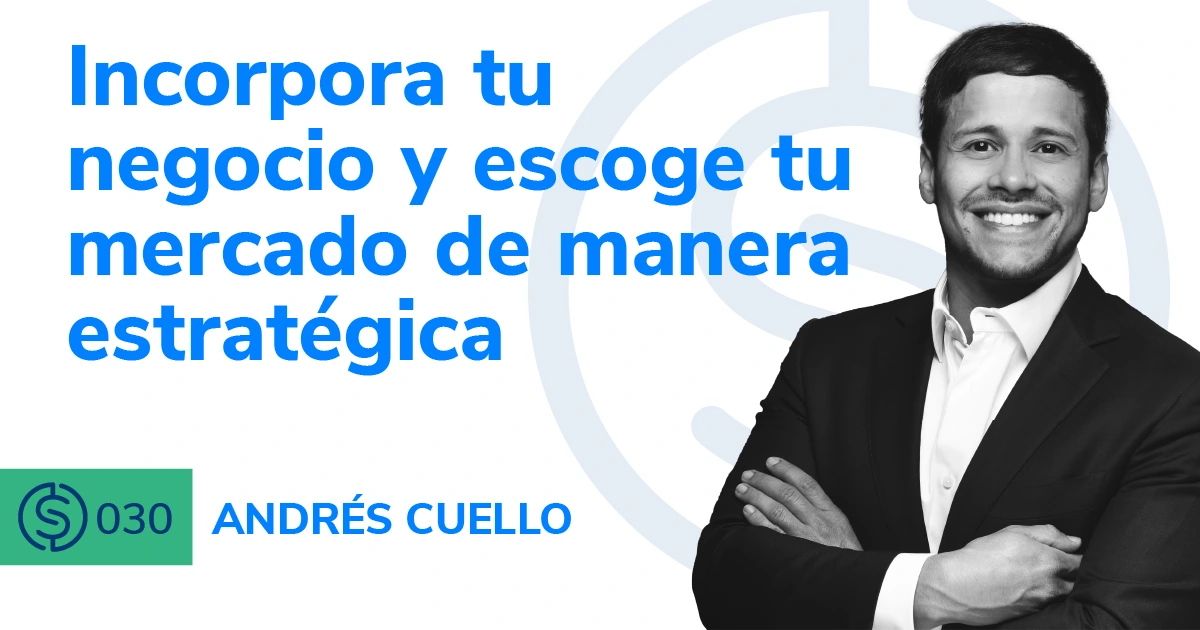 Abrir tu propio negocio conlleva muchas responsabilidades aparte de vender algún producto o servicio. Seleccionar cual es el mercado que más beneficio te va a traer es algo que puede cambiar el rumbo de tu negocio. Seleccionar efectivamente en qué país para incorporar tu empresa, tiene más consecuencias y beneficios de las que sabemos.
Andrés Cuello nos acompaña en este episodio para decirnos cómo es que podemos tomar la decisión más adecuada al momento de escoger nuestro mercado y ver cómo podemos ahorrar costos al hacer esto bien.
¡No te pierdas este episodio!
En el episodio #30 de Serious Sellers Podcast en Español, platicamos de:
02:10 –  Andrés comienza su carrera en la industria de alimentos y al iniciar la pandemia, decide dedicarse a estudiar Amazon para crear su marca.
06:00 –  Estos motivos hacen que Andrés escoja Alemania como el mercado de su elección para vender.
12:20 –  Andrés nos comparte cómo es que decidió cuál era el mejor país para incorporar su marca.
14:10 –  Estos son algunos de los ahorros asociados con tomar la decisión correcta de donde incorporar tu empresa.
19:40 –  Otra ventaja más y de suma importancia de tener tus empresas situadas en diferentes países.
21:30 –  ¿Será que Amazon abre mercado en Colombia y Chile?
23:00 -. Andrés nos comparte que factor toma en cuenta al escoger qué productos quiere vender.
28:30 – Andrés nos regala dos tips para crecer nuestro negocio en Amazon.
---
¿Te gustó este episodio? ¡Asegúrate de escuchar los episodios previos para más tips para crecer tu negocio en Amazon! Y no te olvides de unirte a nuestro Grupo Privado de Facebook y de suscribirte a nuestro podcast en Apple o en Spotify.
Entérate de lo último sobre nuestros episodios en nuestro Instagram @Helium10. 
¿Estás decidido a dominar las ventas en línea en Amazon? Aquí te preparamos una lista de enlaces para ayudarte a lograr tu objetivo:
Everything for your business on Amazon.
Find out more about our products by signing up or speaking with one of our
Customer Success representatives today. With us in your corner, you can enjoy
more sales and increased engagement from your Amazon business.
Chat with a Support Specialist