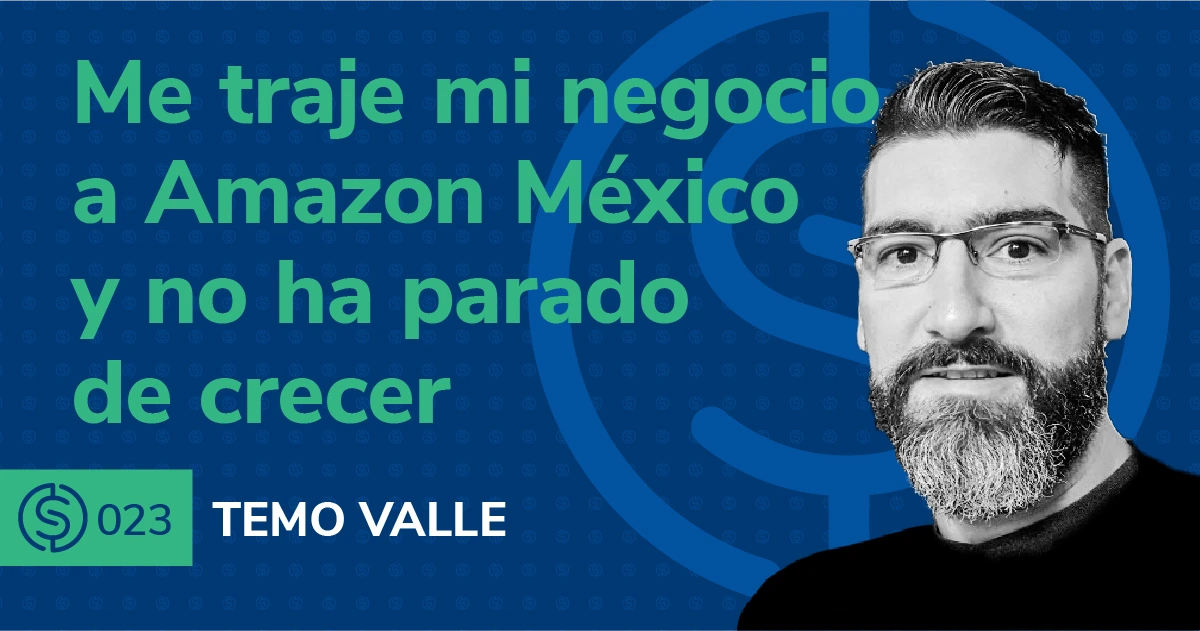 #23 – Me traje mi negocio a Amazon México y no ha parado de crecer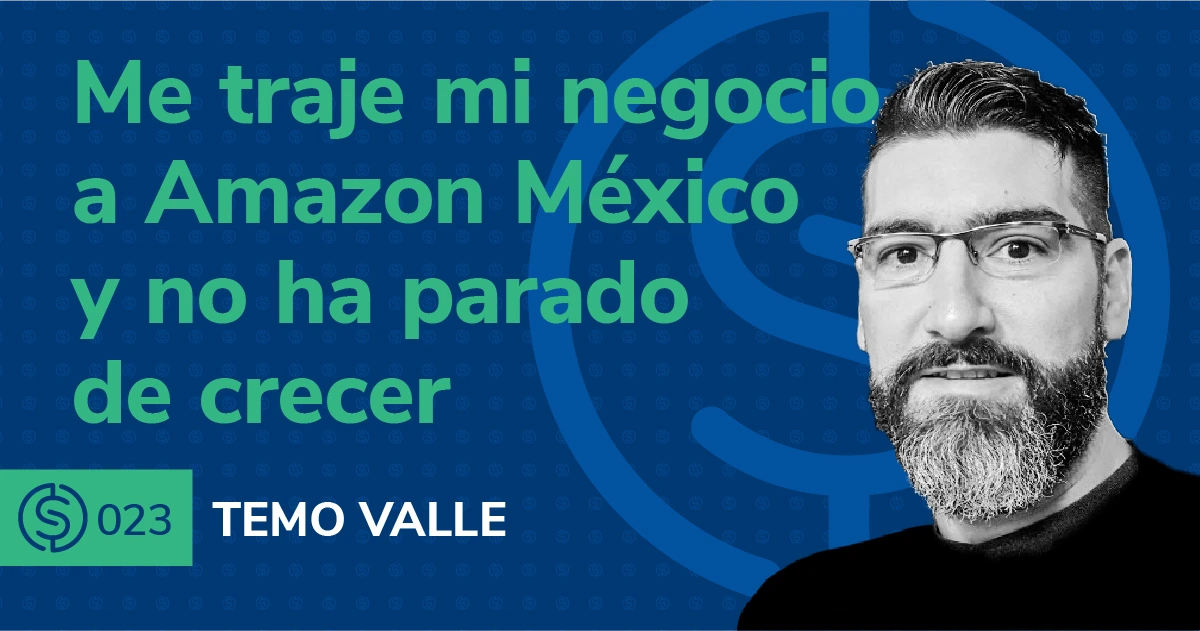 A todos nos llama la atención la cantidad de ventas que se genera en Amazon Estados Unidos, ya que es el mercado más grande del mundo. Sin embargo, en ocasiones nos podemos encontrar joyas de oportunidades si nos ponemos a analizar el potencial y bajo nivel de competencia que otros mercados ofrecen.
En este episodio, Temo Valle por que el decide apostarle a crecer en Amazon México y nos dice cuál es su estrategia #1 para asegurarse de que un grupo de gente siempre apoye y compre sus productos.
¡No te pierdas este episodio!
En el episodio #23 de Serious Sellers Podcast en Español, platicamos de:
0:45 – Temo: "Yo lo que hago es crear y posicionar marcas en línea de una manera integral"
02:40 – Este fue el motivo por el cual Temo decide mover su marca de Amazon EUA a Amazon México.
04:25 – "Comencé a traerme el producto de China directamente a mi almacén en México"
06:40 – "Yo me enfoque en crear una comunidad desde un inicio y nos enfocamos totalmente a ese nicho"
12:30 – "Todavía estaba estudiando cuando descubrí todo esto de los negocios en línea."
14:50 – Las mejores plataformas para crear tu contenido y comunidad.
18:40 – "Tenemos que estar creciendo nuestro catálogo, nuestros canales de ventas y crecer en mercado"
23:10 – "Investigo primero cuales son las tendencias en Estados Unidos, ya que este mercado tiene la mayor cantidad de información, y los productos que me llaman la atención, ya los confirmo aca haciendo análisis en Amazon México."
25:30 – "Me di cuenta que el branding ayuda muchísimo a crear una comunidad"
31:30 – Temo nos da un tip para crear y posicionar nuestra marca
---
¿Te gustó este episodio? ¡Asegúrate de escuchar los episodios previos para más tips para crecer tu negocio en Amazon! Y no te olvides de unirte a nuestro Grupo Privado de Facebook y de suscribirte a nuestro podcast en Apple o en Spotify.
Entérate de lo último sobre nuestros episodios en nuestro Instagram @Helium10. 
¿Estás decidido a dominar las ventas en línea en Amazon? Aquí te preparamos una lista de enlaces para ayudarte a lograr tu objetivo:
Achieve More Results in Less Time
Accelerate the Growth of Your Business, Brand or Agency
Maximize your results and drive success faster with Helium 10's full suite of Amazon and Walmart solutions.