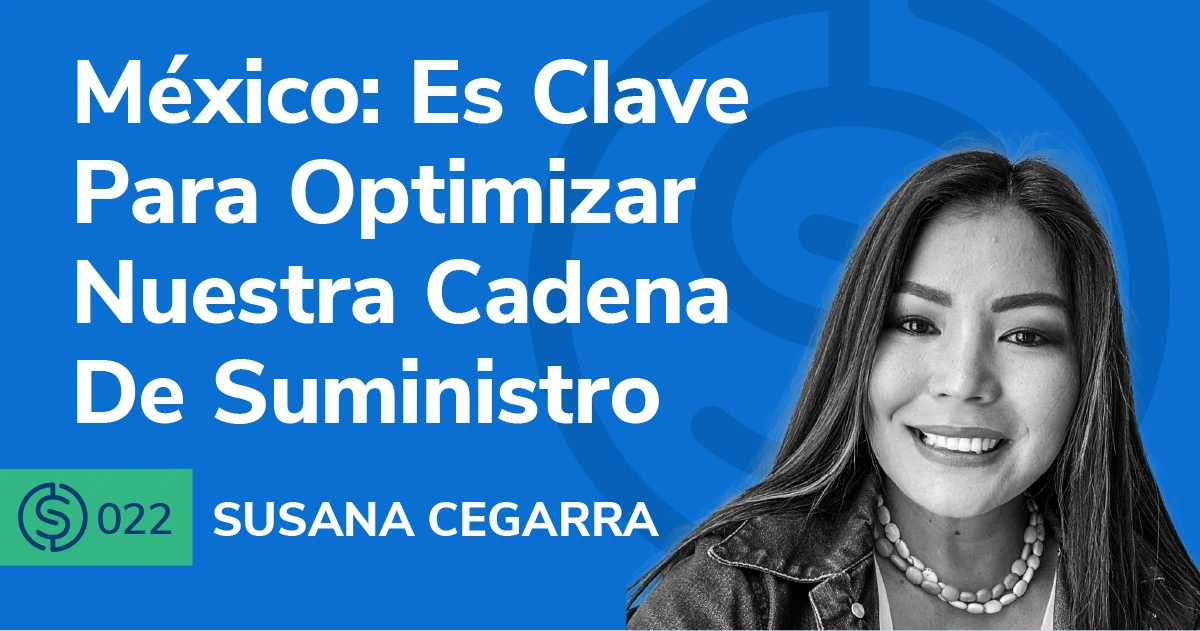 #22 – México: Es Clave Para Optimizar Nuestra Cadena De Suministro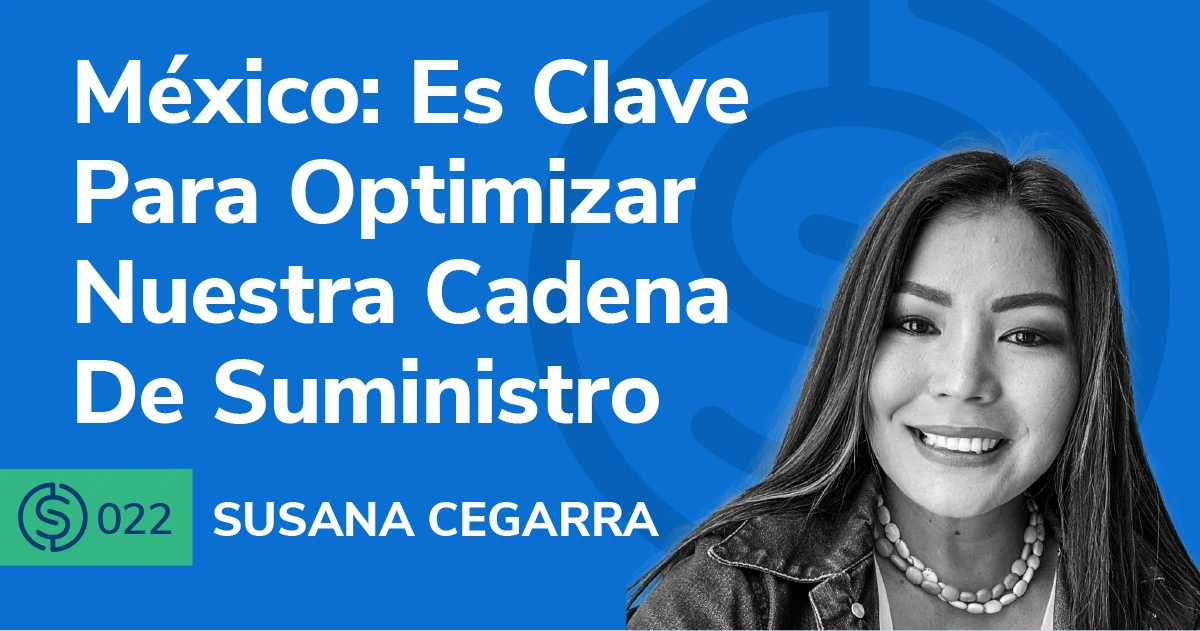 La pandemia global por la que acabamos de pasar todos, nos ha mostrado la importancia de no depender de un solo fabricante o país exportador para fabricar nuestros productos para después venderlos en otro mercado. Susana nos platica como muchos vendedores ahora están comenzando a trabajar con fabricantes en México para acortar sus costos aduanales, sus tiempos de envíos,y en general optimizar su cadena de suministro.
En este episodio, Susana Cegarra nos comparte los diversos beneficios que existen al trabajar con fabricantes en México y LATAM para hacer nuestros procesos más eficientes y que nuestro negocio siga creciendo.
¡No te pierdas este episodio!
En el episodio #22 de Serious Sellers Podcast en Español, platicamos de:
04:05 – "No se trata de dejar de producir en China para producir en México. Muchos productos se pueden producir en China y ensamblar en México. Muchas veces, China utiliza a México como un mercado aliado y estratégico. Así también podemos tomar ventaja de los tratados entre México y Estados Unidos."
07:50 – "No es recomendable poner todos los huevos en una canasta. Ahora tenemos acceso a diferentes tipos de proveedores de todas partes del mundo para poder diversificar el riesgo."
09:35 – "El sourcing agent es realmente mucho más que un agente aduanero"
13:00 – "Es importante crear una alianza entre compradores de todas partes del mundo y expertos en suministro en México"
14:20 – Para los que hablamos Español, el compartir el lenguaje y cultura con proveedores de habla hispana, generalmente facilita el proceso.
16:30 – ¿Cuáles son las ventajas de tratar con un sourcing agent sobre tratar con un proveedor directamente?
20:50 – "Muchas veces se trabaja con varios fabricantes y el sourcing agent se encarga de que todas esas partes funcionen en unísono"
22:20 – En las fábricas mexicanas hay mucha oportunidad para desarrollar productos nuevos e innovadores. Se pueden crear moldes nuevos para así crear un producto que se diferencíe de la competencia.
27:40 – ¿Cómo comenzamos la búsqueda de sourcing agents o fabricantes?"
32:20 – Susana nos da un tip para optimizar nuestra estrategia de suministro.
---
¿Te gustó este episodio? ¡Asegúrate de escuchar los episodios previos para más tips para crecer tu negocio en Amazon! Y no te olvides de unirte a nuestro Grupo Privado de Facebook y de suscribirte a nuestro podcast en Apple o en Spotify.
Entérate de lo último sobre nuestros episodios en nuestro Instagram @Helium10.
¿Estás decidido a dominar las ventas en línea en Amazon? Aquí te preparamos una lista de enlaces para ayudarte a lograr tu objetivo:
Achieve More Results in Less Time
Accelerate the Growth of Your Business, Brand or Agency
Maximize your results and drive success faster with Helium 10's full suite of Amazon and Walmart solutions.