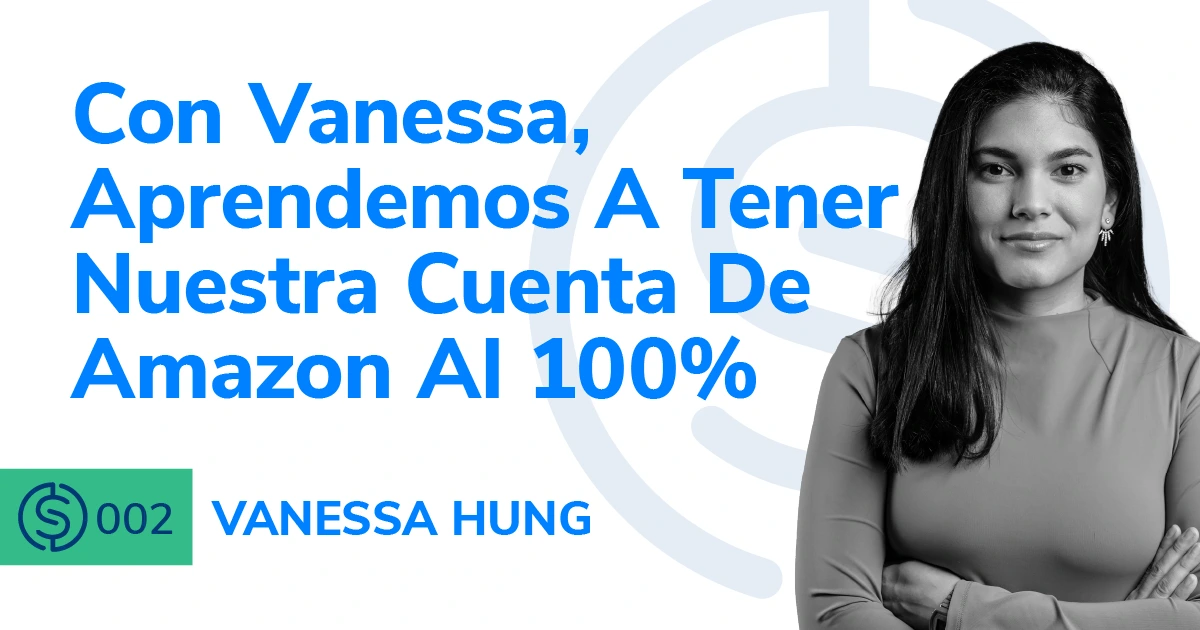 Posted on: December 27, 2021, By: Helium 10
#2 – Con Vanessa, Aprendemos A Tener Nuestra Cuenta De Amazon Al 100%
Nuestra invitada especial nos describe los 3 pilares que permiten que un negocio de Amazon crezca y nos da 2 tips increíbles.
En internet, encontramos tips y cursos sobre cómo mejorar el marketing de tu producto, cómo mejorar tus procesos de logística, cómo mejorar las imágenes de tus listados, etc. Pero existe muy poca información sobre cómo podemos mantener la salud de nuestra cuenta de vendedor al 100. Por eso, Vanessa nos acompaña en este episodio para contarnos sobre la importancia de esto y también nos comparte la historia sobre los productos que le funcionaron así como los motivos por los cuales otros no funcionaron.
Hablamos de emprender como latinos e identificamos un factor muy importante que determina si un producto funciona o fracasa.
En el episodio #2 de Serious Sellers Podcast en Español, platicamos de:
02:00 – Vanessa nos cuenta cómo y cuando inicio en el mundo de E-commerce
04:50 – Hablamos sobre los 3 pilares que tiene cualquier negocio de Amazon tiene
07:05 – Vanessa nos cuenta sobre su primer producto y cuál es el motivo por el que no funcionó. 
12:40 – Identificamos un factor muy importante que determina si un producto funciona o fracasa 
22:00 – Por qué el buscar resolver un problema es la base de cualquier estrategia para el diseño de un product
29:20 – Vanessa nos cuenta por qué ella cree que ser latina es un excelente factor diferenciador en el mundo del emprendimiento
30:55 – Vanessa nos da 2 excelentes tips que todos los vendedores de Amazon podemos aplicar hoy mismo
---
Enjoy this episode? Be sure to check out our previous episodes for even more content to propel you to Amazon FBA Seller success! And don't forget to "Like" our Facebook page and subscribe to the podcast on iTunes, Spotify, or wherever you listen to our podcast.
Get snippets from all episodes by following Bradley on Instagram at @H10bradley
Want to absolutely start crushing it on Amazon? Here are few carefully curated resources to get you started:

Latest posts by Helium 10
(see all)