#75 – Para Vender en Amazon: Tener Visión
Hoy Samuel Waldman y Adriana Rangel platican sobre como tener visión y ser paciente ofrece un retorno de la inversión muy alto.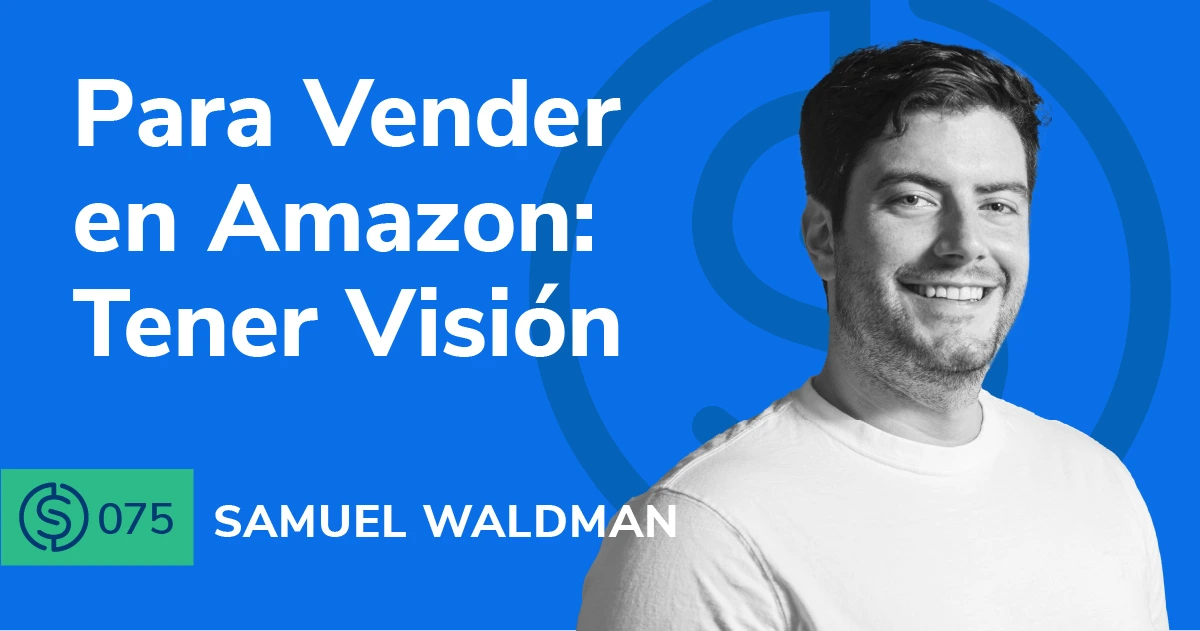 En este episodio Samuel Waldman  y Adriana Rangel platican sobre por que es importante aterrizar expectativas y saber que el negocio de Amazon es como cualquier otro en cuanto a que toma tiempo posicionarlo y crecerlo.  ¡No te lo pierdas este episodio!
En el episodio #75 de Serious Sellers Podcast en Español, platicamos de:
03:00 – Samuel nos cuenta sobre el crecimiento de ventas en Mercado Libre y en Amazon
06:00 – Si quieres ganar en el negocio de las ventas en línea, debes de tener excelente manejo de inventario
08:10 – Hablamos sobre como los retos que tienen los sellers han ido cambiando recientemente
11:50 – Hablamos sobre como los vendedores que tienen éxito son los que son pacientes y ven esto como un maratón y no una carrera.
15:50 – "En ocasiones la gente se olvida de que un negocio de ventas en línea requiere una fracción de del capital que otro tipo de negocios necesitan para operar"
24:50 – La manera en que la gente compra, está cambiando
26:10 –Samuel nos comparte un tip
---
¿Te gustó este episodio? ¡Asegúrate de escuchar los episodios previos para más tips para crecer tu negocio en Amazon! Y no te olvides de unirte a nuestro Grupo Privado de Facebook y de suscribirte a nuestro podcast en Apple o en Spotify.
Entérate de lo último sobre nuestros episodios en nuestro Instagram @Helium10.
¿Estás decidido a dominar las ventas en línea en Amazon? Aquí te preparamos una lista de enlaces para ayudarte a lograr tu objetivo:
Accelerate Efficiency with Insights Dashboard
The all-in-one customizable dashboard for sellers and brands, designed to accelerate decision making through the centralization of data, insights, and action. A bird's-eye view of your business with personalized suggestions to unlock growth.
Learn More about Insights Dashboard