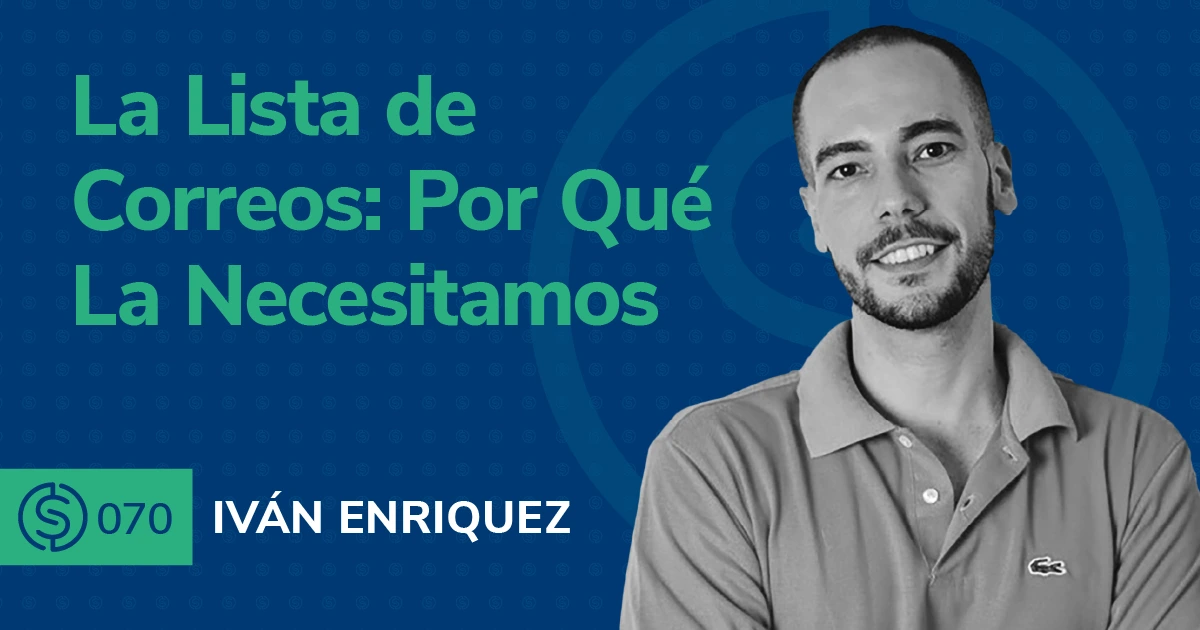 #70 – La Lista de Correos: Por Qué La Necesitamos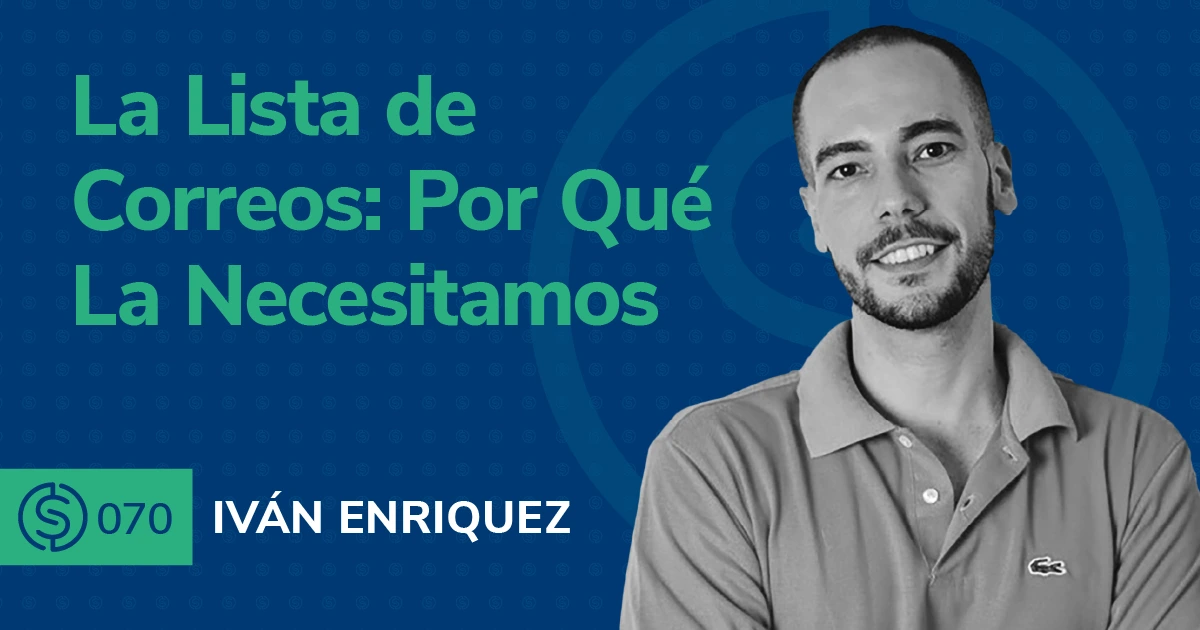 En este episodio, Iván Enriquez y Adriana Rangel platican sobre todos los usos que le podemos dar a una lista de correos de nuestros clientes. Desde aumentar la lealtad del cliente por la marca, como invitar a la compra directamente en nuestra página web. ¡No te lo pierdas este episodio!
En el episodio #70 de Serious Sellers Podcast en Español, platicamos de:
01:30 – Iván Enriquez nos dice como comenzar a utilizar nuestra lista de correos.
03:45 – Los beneficios principales de tener una lista de correos.
06:10 – Cuanto más impacto recibe el usuario, más probabilidad hay de que compre el producto
09:00 – La oportunidad de disminuir nuestro riesgo al no depender de una sola plataforma
10:10 – Que tan seguido debemos de mandar estos correos
12:15 – ¿Que tan seguido debemos de hacer una llamada a la acción?
19:50 – ¿Como genero ideas para mi boletín?
23:40 – El poder del email marketing
27:50 –  Iván Enriquez nos comparte un tip muy especial
---
¿Te gustó este episodio? ¡Asegúrate de escuchar los episodios previos para más tips para crecer tu negocio en Amazon! Y no te olvides de unirte a nuestro Grupo Privado de Facebook y de suscribirte a nuestro podcast en Apple o en Spotify.
Entérate de lo último sobre nuestros episodios en nuestro Instagram @Helium10.
¿Estás decidido a dominar las ventas en línea en Amazon? Aquí te preparamos una lista de enlaces para ayudarte a lograr tu objetivo:
Achieve More Results in Less Time
Accelerate the Growth of Your Business, Brand or Agency
Maximize your results and drive success faster with Helium 10's full suite of Amazon and Walmart solutions.