#68 – Sigue Creciendo El Ecommerce en México
Temo Valle y Adriana Rangel platican sobre cómo podemos posicionar nuestros producto en diversos marketplaces para crecer nuestras ventas.
Originally published on: March 27, 2023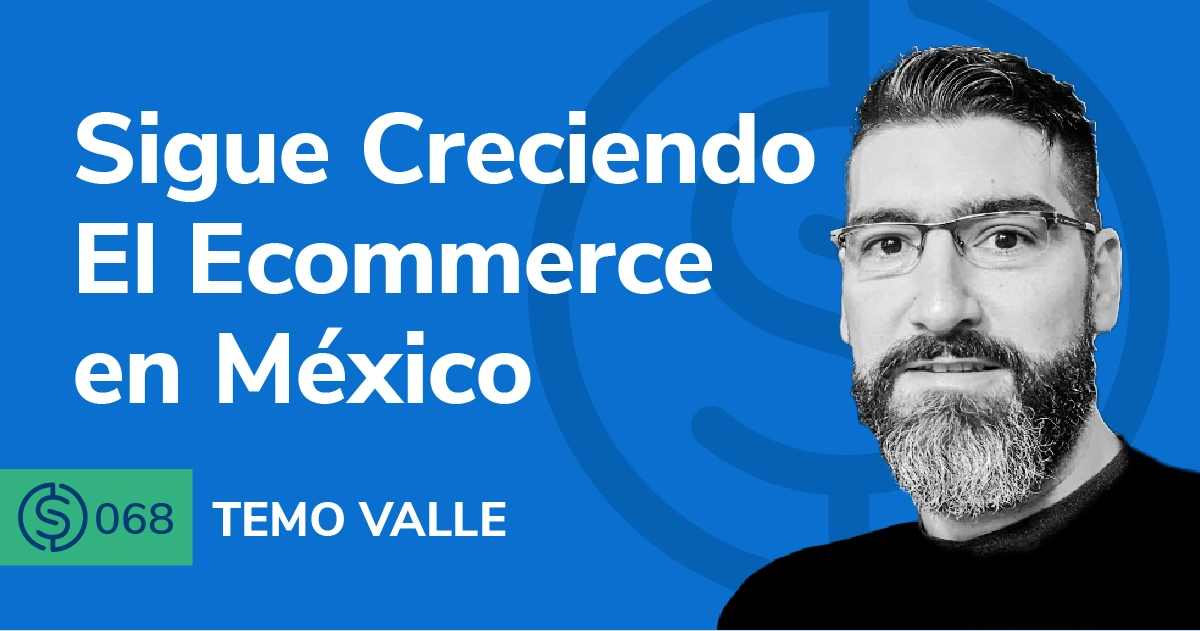 En este episodio, Temo Valle y Adriana Rangel platican sobre como podemos posicionar nuestros producto en diferentes marketplaces o plataformas. Hablamos de crear equipos para crecer el negocio, apoyarnos de las redes sociales para crear una comunidad y más. ¡No te pierdas este episodio!
En el episodio #68 de Serious Sellers Podcast en Español, platicamos de:
01:30 – Temo no cuenta los pasos que ha tomado en estos 12 meses para crecer su negocio
05:30 – Temo nos cuenta la gran sorpresa que se ha llevado en el marketplace de Liverpool
12:30 – Como distribuye sus esfuerzos entre Mercado Libre, Amazon y Liverpool
15:50 – Creación de contenido para posicionamiento de tu marca
18:15 – Las redes que han dado mas retorno sobre la inversión
22:00 – El beneficio de mandar el trafico a tu propia página web
30:00 – Temo nos comparte dos tips
---
¿Te gustó este episodio? ¡Asegúrate de escuchar los episodios previos para más tips para crecer tu negocio en Amazon! Y no te olvides de unirte a nuestro Grupo Privado de Facebook y de suscribirte a nuestro podcast en Apple o en Spotify.
Entérate de lo último sobre nuestros episodios en nuestro Instagram @Helium10.
¿Estás decidido a dominar las ventas en línea en Amazon? Aquí te preparamos una lista de enlaces para ayudarte a lograr tu objetivo:
Accelerate Efficiency with Insights Dashboard
The all-in-one customizable dashboard for sellers and brands, designed to accelerate decision making through the centralization of data, insights, and action. A bird's-eye view of your business with personalized suggestions to unlock growth.
Learn More about Insights Dashboard