#67 – Ayudamos A Los Sellers A Expandirse a LATAM
Belén, Cecilia y Adriana Rangel platican sobre como los sellers pueden expandir su presencia a LATAM.
Originally published on: March 20, 2023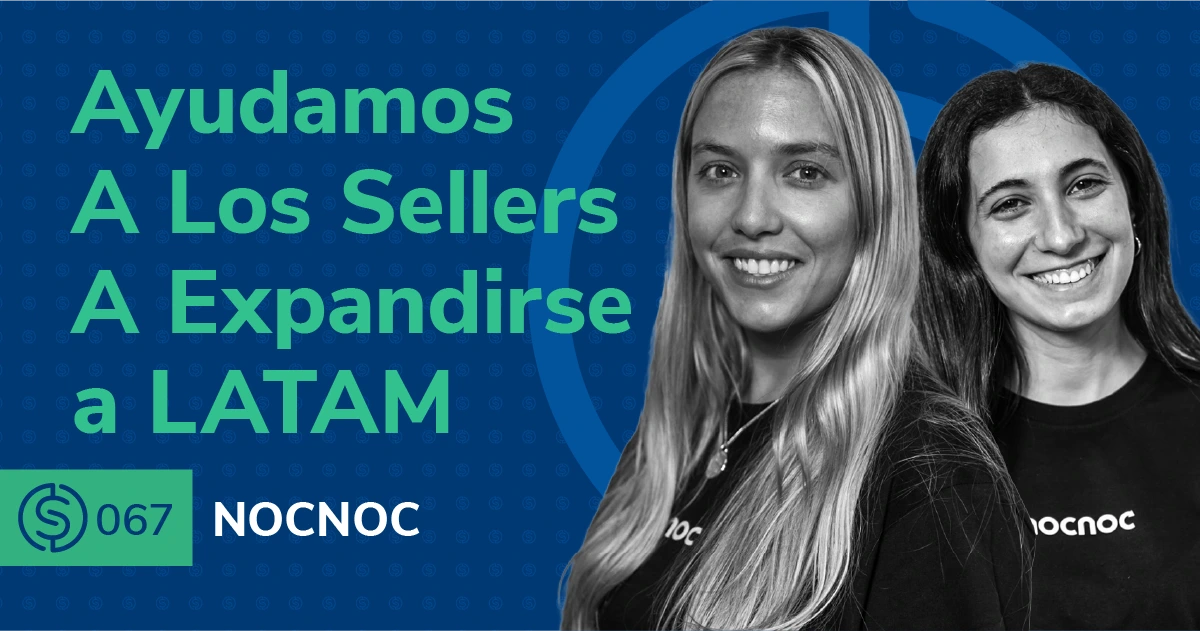 En este episodio, Belén, Cecilia y Adriana Rangel platican sobre las ventajas de enlistar nuestros productos en los diversos marketplaces de LATAM. Desde poder rotar inventario de manera más efectiva hasta diversificar nuestro riesgo. ¡No te lo pierdas este episodio!
En el episodio #67 de Serious Sellers Podcast en Español, platicamos de:
01:30 – Belén y Cecilia nos cuentan como llegaron al ecommerce
07:02 – Existen muchísimos marketplaces que no los sellers no están aprovechando
08:10 – Como simplificamos la logística para vender en LATAM
09:00 – La oportunidad de disminuir nuestro riesgo al no depender de una sola plataforma
11:00 – Las ventajas más visibles de tener un equipo que maneje la logística de vender en LATAM.
19:00 – Los vendedores en México y en España también se pueden beneficiar de tener a alguien que los apoye para vender en LATAM
26:00 – Belén y Cecilia nos comparten un tip muy especial
---
¿Te gustó este episodio? ¡Asegúrate de escuchar los episodios previos para más tips para crecer tu negocio en Amazon! Y no te olvides de unirte a nuestro Grupo Privado de Facebook y de suscribirte a nuestro podcast en Apple o en Spotify.
Entérate de lo último sobre nuestros episodios en nuestro Instagram @Helium10.
¿Estás decidido a dominar las ventas en línea en Amazon? Aquí te preparamos una lista de enlaces para ayudarte a lograr tu objetivo:
Accelerate Efficiency with Insights Dashboard
The all-in-one customizable dashboard for sellers and brands, designed to accelerate decision making through the centralization of data, insights, and action. A bird's-eye view of your business with personalized suggestions to unlock growth.
Learn More about Insights Dashboard