#59 – La Guía Completa: PPC Para Lanzar Tu Producto
En este episodio, Adriana y Vincenzo platican sobre la mejor estrategia de PPC para lanzar productos en Amazon.
Originally published on: January 23, 2023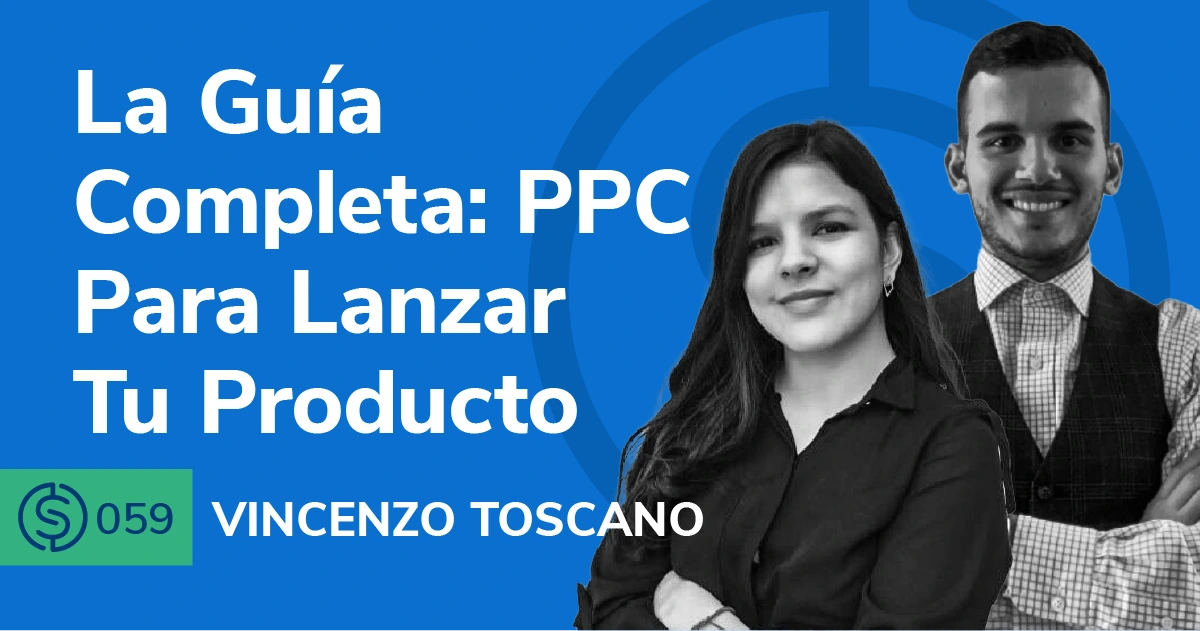 En este episodio, Adriana Rangel y Vincenzo Toscano platican sobre el tema que todos los vendedores quieren entender mejor: ¿Cómo debo utilizar PPC para lanzar mi producto? Vincenzo nos viene a compartir la estrategia que él utiliza para lanzar y posicionar productos en Amazon. Paso por paso. ¡No te pierdas este episodio!
En el episodio #59 de Serious Sellers Podcast en Español, platicamos de:
01:20 – Vincenzo nos habla sobre sus inicios en la industria del comercio en línea.
07:00 – Vincenzo nos comparte las 3 etapas de una estrategia de PPC para lanzar un producto
08:30 – ¿Cuántos nuevos tipos de anuncios los vendedores ahora tienen a su disposición?
14:37 – ¿Cuál es la primera etapa de esta estrategia de PPC?
17:00 – ¿Por qué usar campanas de tipo Exacta?
25:00 – ¿Cuándo comenzamos a utilizar las campanas de frase y amplias?
27:30 – Por que al inicio debemos de crear buen historial de ventas en Amazon
38:00 – ¿Cómo podemos optimizar nuestras campañas?
---
¿Te gustó este episodio? ¡Asegúrate de escuchar los episodios previos para más tips para crecer tu negocio en Amazon! Y no te olvides de unirte a nuestro Grupo Privado de Facebook y de suscribirte a nuestro podcast en Apple o en Spotify.
Entérate de lo último sobre nuestros episodios en nuestro Instagram @Helium10.
¿Estás decidido a dominar las ventas en línea en Amazon? Aquí te preparamos una lista de enlaces para ayudarte a lograr tu objetivo:
Everything for your business on Amazon.
Find out more about our products by signing up or speaking with one of our
Customer Success representatives today. With us in your corner, you can enjoy
more sales and increased engagement from your Amazon business.
Chat with a Support Specialist