#58 – Amazon Ofrece Oportunidades Para Todos
En este episodio, Adriana y Alejandro platican sobre los beneficios y los retos de vender en diversas categorías.
Originally published on: January 16, 2023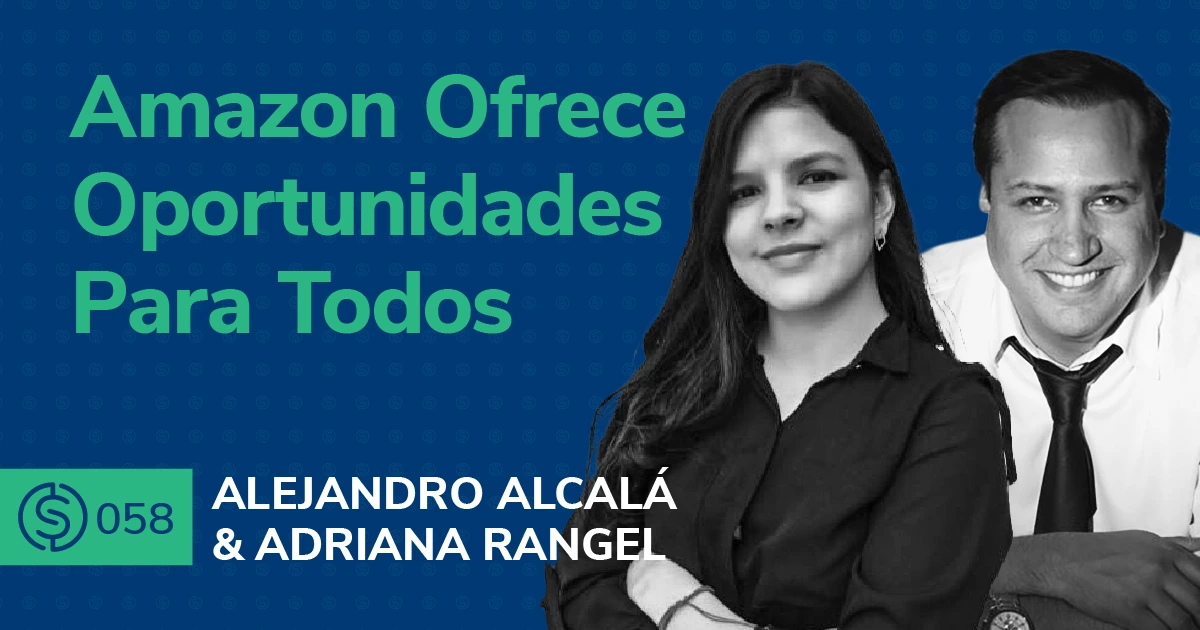 En este episodio, Adriana Rangel y Alejandro Alcalá platican sobre vender en diversas categorías, la importancia de optimizar nuestra estrategia logística, hacer pruebas rápidas, y más. ¡No te pierdas este episodio!
En el episodio #58 de Serious Sellers Podcast en Español, platicamos de:
01:20 – Alejandro nos cuenta cómo arrancó apoyando con logística y dando de alta de productos a sus clientes.
07:30 – ¿Deben los fabricantes adaptar sus productos al diseño final si quieren vender en Amazon?
09:37 – ¿Qué tanto apoyo necesitan las marcas grandes por parte de los expertos en Amazon?
13:00 – El beneficio de tener proximidad con el mercado más grande del mundo: Amazon FBA
15:50 – Cómo la gente qué estudia el negocio de Amazon puede avanzar su carrera (y sus ingresos) de manera acelerada
28:00 – Hablamos sobre vender en diferentes categorías de Amazon
30:00 – ¿Existen categorias "complicadas" dentro de Amazon?
31:00 – Las ventajas de participar en esas categorías
35:00 – Alejandro nos comparte un tip
---
¿Te gustó este episodio? ¡Asegúrate de escuchar los episodios previos para más tips para crecer tu negocio en Amazon! Y no te olvides de unirte a nuestro Grupo Privado de Facebook y de suscribirte a nuestro podcast en Apple o en Spotify.
Entérate de lo último sobre nuestros episodios en nuestro Instagram @Helium10.
¿Estás decidido a dominar las ventas en línea en Amazon? Aquí te preparamos una lista de enlaces para ayudarte a lograr tu objetivo:
Everything for your business on Amazon.
Find out more about our products by signing up or speaking with one of our
Customer Success representatives today. With us in your corner, you can enjoy
more sales and increased engagement from your Amazon business.
Chat with a Support Specialist