#56 – Un Brand Manager Te Ayuda a Crecer En Amazon
En este episodio, Adriana y Rodrigo platican sobre el rol de un brand manager en un negocio de ecommerce.
Originally published on: January 2, 2023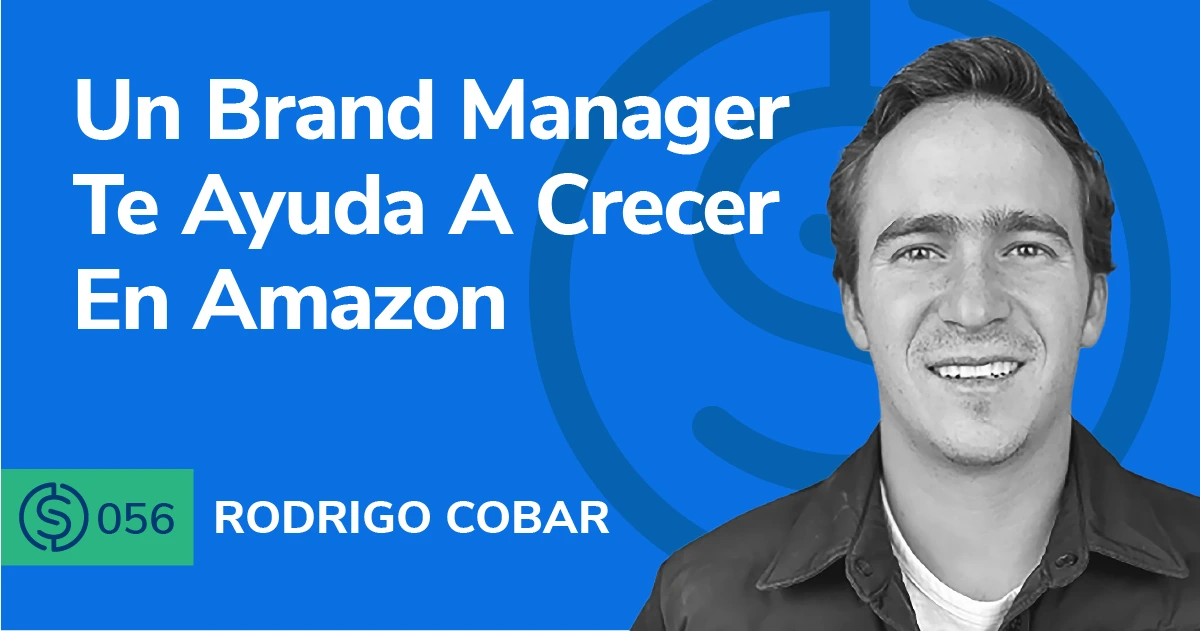 En este episodio, Adriana Rangel y Rodrigo Cobar platican sobre el rol de un brand manager en el negocio de venta en Amazon. ¡No te pierdas este episodio!
En el episodio #56 de Serious Sellers Podcast en Español, platicamos de:
01:40 – Rodrigo comienza vendiendo en Mercado Libre.
03:00 – Rodrigo comienza a ofrecer productos hechos en México ahora en Amazon Estados Unidos.
07:00 – Las ventajas (y las diferencias) de vender en línea versus vender en retail (tienda fisica)
10:00 – La constancia en experiencia de venta cuando tenemos un buen listado
12:50 – Rodrigo comienza a manejar cuentas de clientes como Brand Manager
16:00 – ¿Cuales son las 3 direcciones en las que se va la mente de un brand manager para mejorar el negocio de un vendedor en Amazon?
18:00 – La gente siempre está buscando un producto de nuevas maneras
20:00 – ¿Cuándo es buen momento para empezar a trabajar con un brand manager?
25:00 – ¿Qué hace un brand manager?
30:00 – Rodrigo nos comparte un tip muy interesante.
---
¿Te gustó este episodio? ¡Asegúrate de escuchar los episodios previos para más tips para crecer tu negocio en Amazon! Y no te olvides de unirte a nuestro Grupo Privado de Facebook y de suscribirte a nuestro podcast en Apple o en Spotify.
Entérate de lo último sobre nuestros episodios en nuestro Instagram @Helium10.
¿Estás decidido a dominar las ventas en línea en Amazon? Aquí te preparamos una lista de enlaces para ayudarte a lograr tu objetivo:
Everything for your business on Amazon.
Find out more about our products by signing up or speaking with one of our
Customer Success representatives today. With us in your corner, you can enjoy
more sales and increased engagement from your Amazon business.
Chat with a Support Specialist