#53 – Alarga La Vida De Tu Producto Así
Cómo comenzamos a planear una estrategia para alargar la vida útil de nuestros productos.
Originally published on: December 12, 2022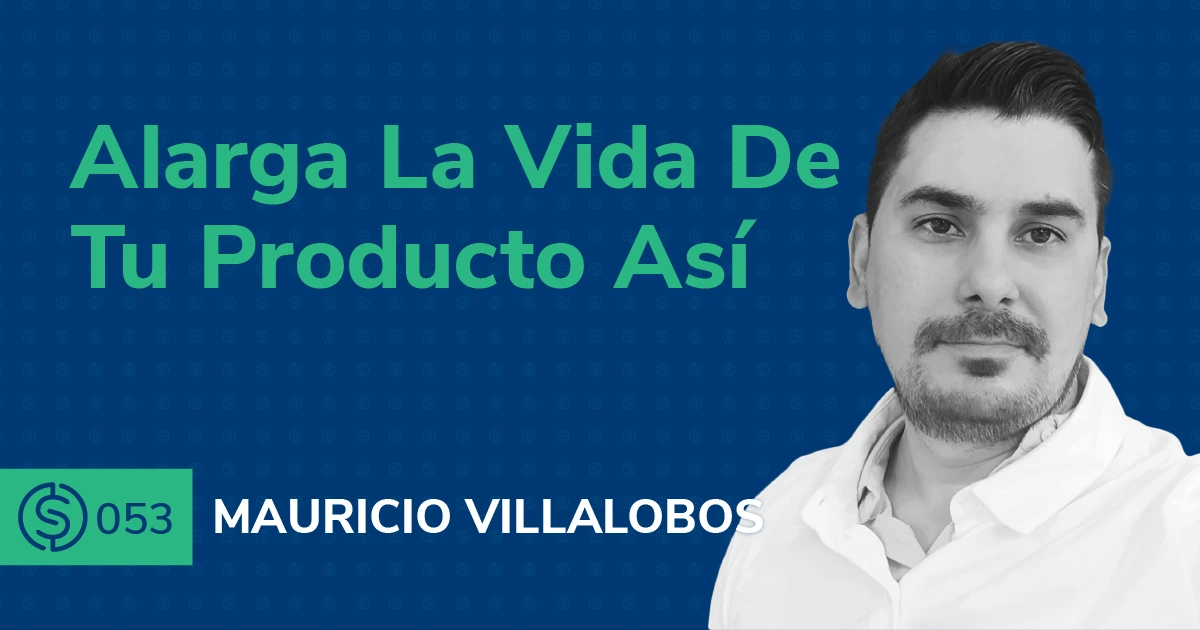 En este episodio, Mauricio Villalobos nos comparte estrategias para alargar la vida de nuestro producto y así evitar tener que jubilar un producto al poco tiempo. ¡No te pierdas este episodio!
En el episodio #53 de Serious Sellers Podcast en Español, platicamos de:
00:40 – Mauricio y Adriana platican sobre una problemática que los vendedores viven
05:15 –  "Llega un punto donde el vendedor quiere trascender, delegar y  dejar de operar su negocio sin embargo hay ciertas actividades que difícilmente se pueden delegar."
06:00 – El motivo por el cual nos es tan atractivo vender nuestro negocio.
07:20 – Cómo comenzamos a planear una estrategia para alargar la vida útil de nuestros productos
12:30 – Cómo vamos mejorando nuestro producto y ofreciéndolo dentro del listado original para aprovechar las reseñas que tenemos y no tener que empezar con un listado sin reseñas . 
16:30 – Hablamos sobre la importancia de utilizar embudos de feedback y abrir canal de comunicación con nuestros clientes.
20:30 -Hablamos sobre investigación, listados prueba y establecimiento de sistemas.
31:50 – Mauricio nos comparte dos tips
---
¿Te gustó este episodio? ¡Asegúrate de escuchar los episodios previos para más tips para crecer tu negocio en Amazon! Y no te olvides de unirte a nuestro Grupo Privado de Facebook y de suscribirte a nuestro podcast en Apple o en Spotify.
Entérate de lo último sobre nuestros episodios en nuestro Instagram @Helium10.
¿Estás decidido a dominar las ventas en línea en Amazon? Aquí te preparamos una lista de enlaces para ayudarte a lograr tu objetivo:
Everything for your business on Amazon.
Find out more about our products by signing up or speaking with one of our
Customer Success representatives today. With us in your corner, you can enjoy
more sales and increased engagement from your Amazon business.
Chat with a Support Specialist