#52 – Bradley Nos Comparte Su Estrategia Más Nueva
Bradley y Adriana platican sobre las mejores estrategias que aprendieron este año.
Originally published on: December 5, 2022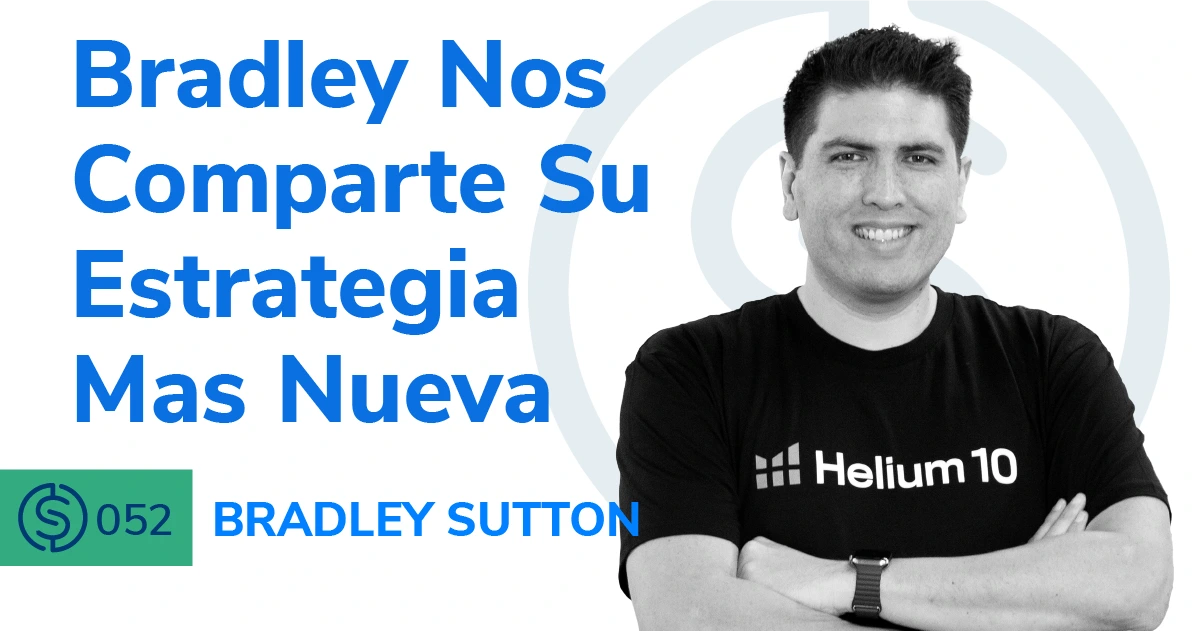 En este episodio, Bradley nos viene a contar sobre cómo podemos utilizar todo lo nuevo que aprendimos en el 2022, en cuanto a estrategias, funcionalidades y más. ¡No te pierdas este episodio!
En el episodio #52 de Serious Sellers Podcast en Español, platicamos de:
01:00 – Bradley y Adriana platican sobre todas las cosas interesantes que que transcurrido en este año. 
04:00 – Ahora tenemos acceso a datos históricos. ¿Cómo podemos analizar esa información?        
06:50 – Cómo podemos encontrar información valiosa de productos con temporalidad
15:00 – Qué pasa si no podemos subir nuestra posición orgánica.    
20:30 – Qué hacemos con todas las noticias que escuchamos sobre el estado de la economía internacional. Cómo debemos navegar la incertidumbre.
25:30 – Cuándo y por qué debemos de entrar a nuevos mercados?   
29:50 – Bradley nos comparte un tip para asegurarnos de que los competidores no obtengan visibilidad dentro de nuestros propios listados.
---
¿Te gustó este episodio? ¡Asegúrate de escuchar los episodios previos para más tips para crecer tu negocio en Amazon! Y no te olvides de unirte a nuestro Grupo Privado de Facebook y de suscribirte a nuestro podcast en Apple o en Spotify.
Entérate de lo último sobre nuestros episodios en nuestro Instagram @Helium10.
¿Estás decidido a dominar las ventas en línea en Amazon? Aquí te preparamos una lista de enlaces para ayudarte a lograr tu objetivo:
Everything for your business on Amazon.
Find out more about our products by signing up or speaking with one of our
Customer Success representatives today. With us in your corner, you can enjoy
more sales and increased engagement from your Amazon business.
Chat with a Support Specialist