#49 – La Grata Sorpresa Que Me Llevé con Walmart.com
Anna nos comparte su experiencia vendiendo en Walmart.com y nos da sugerencias para lanzar nuestros productos en esta plataforma.
Originally published on: November 14, 2022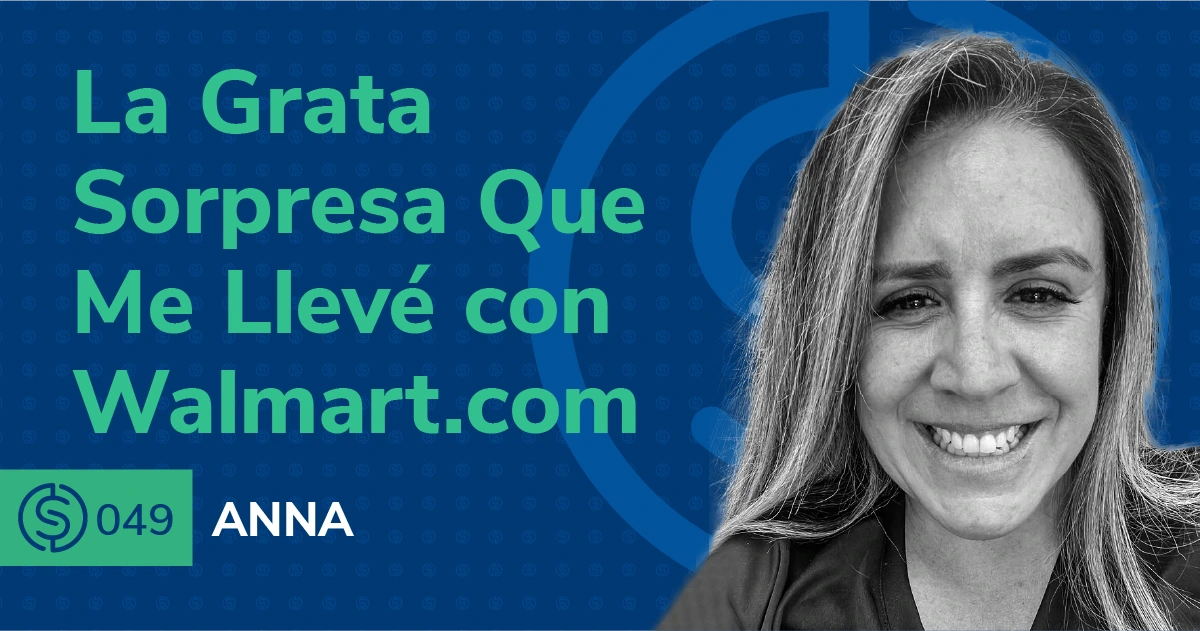 En este episodio, Anna nos viene a compartir su experiencia vendiendo en Walmart.com y como esta ha superado sus expectativas. Hablamos sobre la importancia de tener incorporada tu empresa, de posicionarte en nichos poco competidos y más.¡No te pierdas este episodio!
En el episodio #49 de Serious Sellers Podcast en Español, platicamos de:
01:00 – Anna nos cuenta sobre cómo y cuándo comienza en el mundo del comercio en línea
04:40 – "Me lleve una sorpresa a ver la cantidad de ventas que obtuve en Walmart"        
07:30 – Las ventajas de participar en una plataforma relativamente nueva
12:20 – La importancia de incorporar tu negocio  
17:00 – "No debemos de tratar esto como un hobby"
20:40 – "El proceso de investigación de productos para lanzar en Walmart.com es muy similar al de Amazon."   
21:50 – La ventaja que tiene Walmart.com en cuanto a distribucion
26:00 – Anna nos comparte un tip para los vendedores
---
¿Te gustó este episodio? ¡Asegúrate de escuchar los episodios previos para más tips para crecer tu negocio en Amazon! Y no te olvides de unirte a nuestro Grupo Privado de Facebook y de suscribirte a nuestro podcast en Apple o en Spotify.
Entérate de lo último sobre nuestros episodios en nuestro Instagram @Helium10.
¿Estás decidido a dominar las ventas en línea en Amazon? Aquí te preparamos una lista de enlaces para ayudarte a lograr tu objetivo:
Everything for your business on Amazon.
Find out more about our products by signing up or speaking with one of our
Customer Success representatives today. With us in your corner, you can enjoy
more sales and increased engagement from your Amazon business.
Chat with a Support Specialist