#48 – La Estrategia Que Realmente Impulsó Mi Negocio
Fer nos comparte la estrategia que cambió el rumbo de su negocio.
Originally published on: November 7, 2022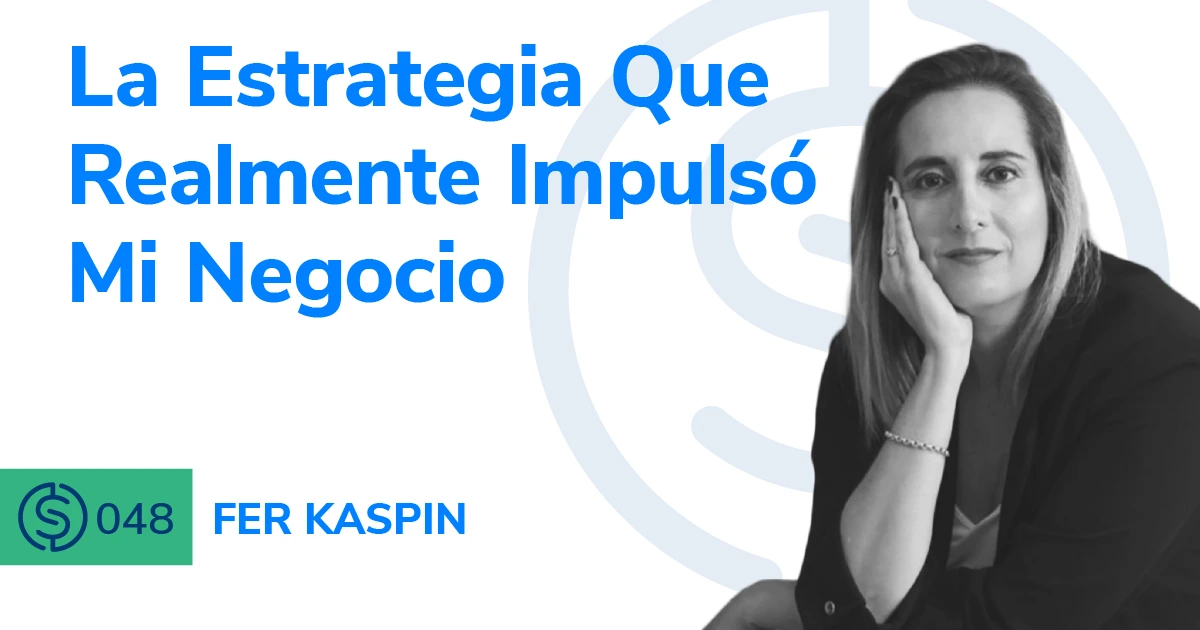 En este episodio, Fer nos viene a compartir su experiencia con la creación de marca y cómo eso le ha dado una ventaja sobre su competencia. Hablamos también sobre cómo podemos obtener ideas para nuevos productos, mantener la comunicación abierta con nuestros clientes, y más.¡No te pierdas este episodio!
En el episodio #48 de Serious Sellers Podcast en Español, platicamos de:
01:20 –  Fer nos cuenta sobre como empezó a vender en Amazon
04:15 – Hablamos sobre como el primer producto no fue lo que ella esperaba      
06:00 – Las cosas cambian con su segunda marca 
07:30 – Hablamos sobre el poder de la creación de marca
10:20 – Una estrategia muy efectiva para lanzar nuevos productos  
12:30 – Como Fer obtiene ideas para nuevos productos
13:20 – Como Fer se apoya del marketing por correo electrónico para incrementar sus ventas
21:00 – "Construye una marca dentro de Amazon y fuera de Amazon también."   
25:10 – Entre menos tengas que invertir para adquirir clientes, mejor. 
30:10 – Fer nos comparte in tip
---
¿Te gustó este episodio? ¡Asegúrate de escuchar los episodios previos para más tips para crecer tu negocio en Amazon! Y no te olvides de unirte a nuestro Grupo Privado de Facebook y de suscribirte a nuestro podcast en Apple o en Spotify.
Entérate de lo último sobre nuestros episodios en nuestro Instagram @Helium10.
¿Estás decidido a dominar las ventas en línea en Amazon? Aquí te preparamos una lista de enlaces para ayudarte a lograr tu objetivo:
Everything for your business on Amazon.
Find out more about our products by signing up or speaking with one of our
Customer Success representatives today. With us in your corner, you can enjoy
more sales and increased engagement from your Amazon business.
Chat with a Support Specialist