#44 – Nos Alistamos Para Prime Day. Prepara, Monitorea y Optimiza Tus Campañas.
En este episodio te decimos cómo te puedes preparar para uno de los eventos más importantes en el comercio en linea.
Originally published on: October 10, 2022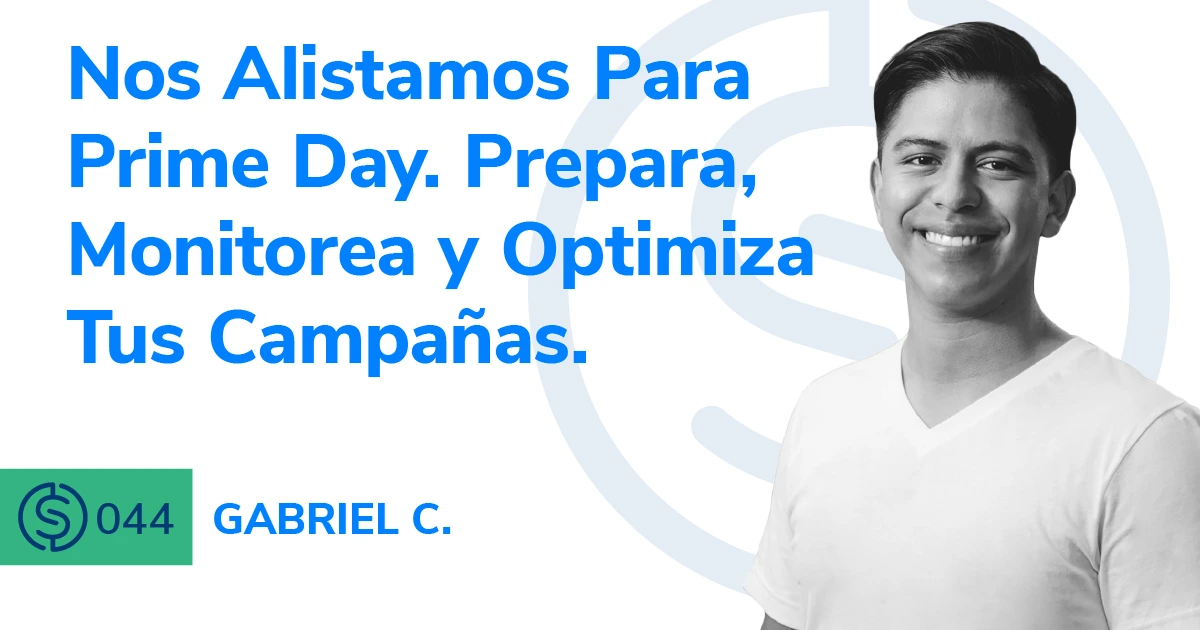 En este episodio, Gabriel Cáceros nos viene a compartir la estrategia que él aplica para dominar el tráfico durante este evento tan importante en Amazon. Vemos los pasos que tenemos que tomar previo al evento, aquellos que debemos de tomar durante el evento y luego qué hacer con nuestras campanas después del evento. Recuerda que siempre es mejor tener un plan.
¡No te pierdas este episodio!
En el episodio #44 de Serious Sellers Podcast en Español, platicamos de:
02:00 – La explicación sobre qué está pasando con Prime Day y cómo prepararnos para este evento
08:15 –  Marcas que aprovechan este tipo de deals van a tener una tasa de cierre más alta y, como consecuencia, subirá su promedio de los últimos 30 días de "CTR". Esto mejora su ranking orgánico. 
15:30 – ¿Qué hacemos durante el evento?  
22:00 – ¿Qué hacemos en los días después del evento?
28:00 –  ¿Tomamos en cuenta los datos obtenidos durante el evento para la siguiente optimización de campaña? 
32:00 – Gabriel nos comparte un tip muy útil.
---
¿Te gustó este episodio? ¡Asegúrate de escuchar los episodios previos para más tips para crecer tu negocio en Amazon! Y no te olvides de unirte a nuestro Grupo Privado de Facebook y de suscribirte a nuestro podcast en Apple o en Spotify.
Entérate de lo último sobre nuestros episodios en nuestro Instagram @Helium10.
¿Estás decidido a dominar las ventas en línea en Amazon? Aquí te preparamos una lista de enlaces para ayudarte a lograr tu objetivo:
Everything for your business on Amazon.
Find out more about our products by signing up or speaking with one of our
Customer Success representatives today. With us in your corner, you can enjoy
more sales and increased engagement from your Amazon business.
Chat with a Support Specialist