#40 – Amazon Me Ayuda A Crecer El Negocio Familiar
Regina, como mucha otra gente, trabaja en un negocio familiar y ahora busca expandir sus horizontes ofreciendo sus productos en Amazon.
Originally published on: September 12, 2022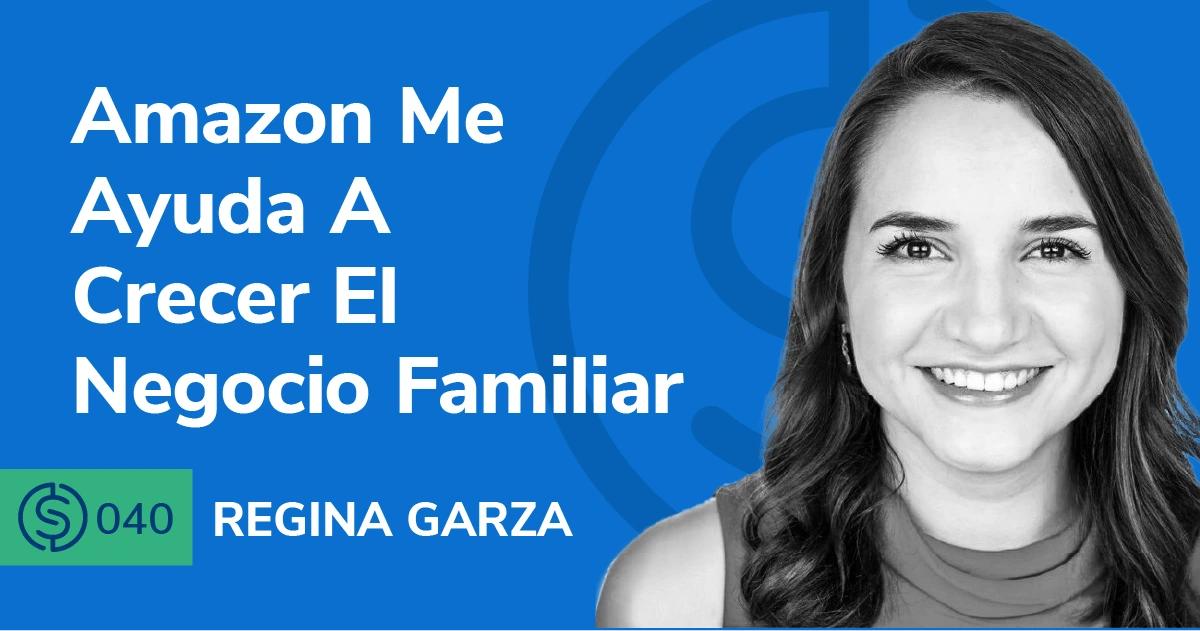 Regina Garza produce productos de alimentos en el negocio familiar. Hace unos años decide averiguar cómo es que se puede apalancar del ecommerce para crecer sus ventas. Regina nos cuenta sobre los retos y beneficios asociados con vender en esta categoría de productos así como el potencial tan grande que es vender en la misma.
En este episodio Regina comparte tips de mucho valor para todos aquellos que producen en el sector de alimentos. ¡No te lo pierdas!
En el episodio #40 de Serious Sellers Podcast en Español, platicamos de:
01:30 – Regina comienza vendiendo en Amazon para expandir su negocio existente al añadirle un canal de distribución nuevo.
04:30 – Los retos de exportar su producto de México a EUA
07:00 – La logistica relacionada a mandar de México a EUA
10:00 – Lo referente a la Food and Drug Administration y como te permite hacer los trámites tú mismo para ahorrar dinero.
16:10 – Cómo planear tu inventario cuando vendes alimentos
17:45 – Vender en Amazon versus vender vía tu propia página web
19:30 – Lo valioso que es la recompra en los productos de alimentos
22:00 – El poder de tener una marca para después lanzar otros productos
24:30 – Cómo podemos bajar el costo de adquisición de un cliente
29:40 – Regina nos da un tip para crecer nuestro negocio
---
¿Te gustó este episodio? ¡Asegúrate de escuchar los episodios previos para más tips para crecer tu negocio en Amazon! Y no te olvides de unirte a nuestro Grupo Privado de Facebook y de suscribirte a nuestro podcast en Apple o en Spotify.
Entérate de lo último sobre nuestros episodios en nuestro Instagram @Helium10.
¿Estás decidido a dominar las ventas en línea en Amazon? Aquí te preparamos una lista de enlaces para ayudarte a lograr tu objetivo:
Everything for your business on Amazon.
Find out more about our products by signing up or speaking with one of our
Customer Success representatives today. With us in your corner, you can enjoy
more sales and increased engagement from your Amazon business.
Chat with a Support Specialist