#39 – Hoy soy dueño de múltiples negocios gracias al ecommerce
Vender en línea fue el paso número 1 que después me llevó a crear múltiples negocios basados en este negocio digital
Updated on: September 6, 2022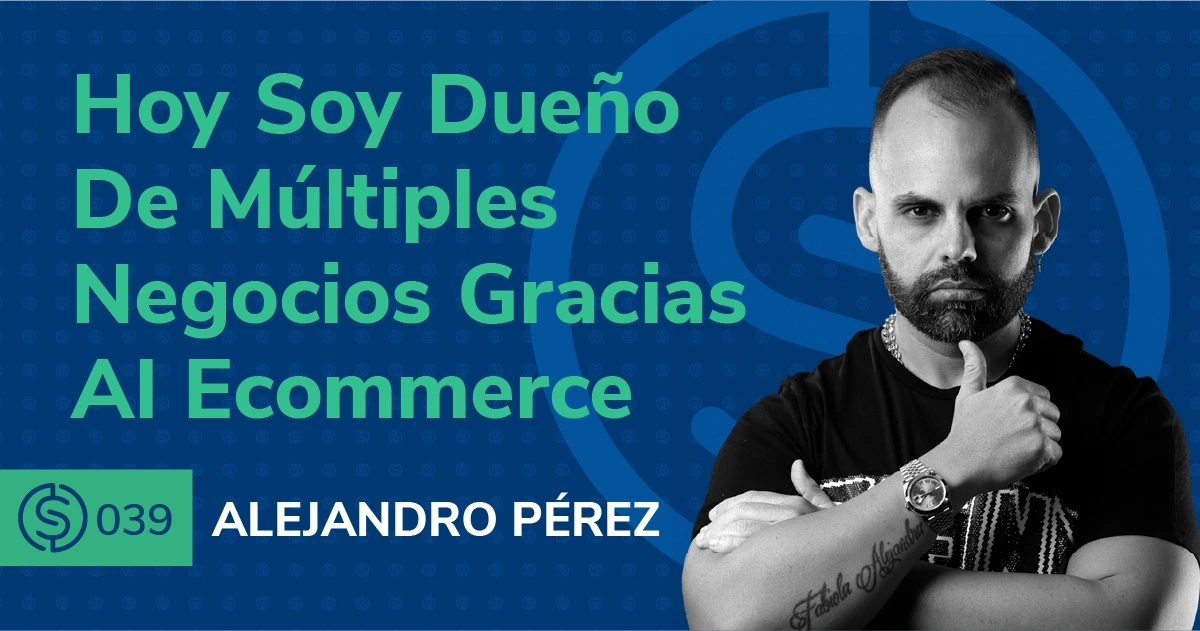 Alejandro Pérez comenzó a estudiar sobre el poder de vender en Amazon hace 6 años. A lo largo de estos años, Alejandro vende varios miles de unidades en Amazon, abre su propio centro de distribución y crea un equipo de trabajo en más de 3 países.
En este episodio Alejandro nos cuenta cómo hizo para hacer este cambio radical en su vida. ¡No te pierdas este episodio!
En el episodio #39 de Serious Sellers Podcast en Español, platicamos de:
01:30 – La producción y edición de videos lleva a Alejandro a aprender sobre la producción de contenido para vender productos en línea.
02:10 – Alejandro comienza a estudiar los marketplaces
06:30 – Sus mentores le dicen por que debe de comenzar con modelos de negocio menos costosos.
08:50 – Alejandro nota que el tener acceso a más capital le va a permitir crecer más rápido. Esto lo lleva a comenzar en el negocio de wholesale.
12:40 – La importancia de empezar de menos a más.
14:40 – La mejor inversión: aprender a relacionarse con gente
17:30 – Fallar rápido y temprano y el poder de crear alianzas
22:30 – Para crecer tu negocio, tienes que crear un equipo de trabajo
28:00 – La importancia de crear procedimientos
30:10 – Alejandro nos da dos tips para crecer nuestro negocio
---
¿Te gustó este episodio? ¡Asegúrate de escuchar los episodios previos para más tips para crecer tu negocio en Amazon! Y no te olvides de unirte a nuestro Grupo Privado de Facebook y de suscribirte a nuestro podcast en Apple o en Spotify.
Entérate de lo último sobre nuestros episodios en nuestro Instagram @Helium10.
¿Estás decidido a dominar las ventas en línea en Amazon? Aquí te preparamos una lista de enlaces para ayudarte a lograr tu objetivo:
Everything for your business on Amazon.
Find out more about our products by signing up or speaking with one of our
Customer Success representatives today. With us in your corner, you can enjoy
more sales and increased engagement from your Amazon business.
Chat with a Support Specialist