Amazon FBA Case Study: Welcome to Project X
Project X Episode 1
First question you're probably asking: What is Project X?
To answer the question directly, Project X is Helium 10's official case study where we find, source and launch profitable products on Amazon. We'll be sharing every step of the process for your education and benefit.

The thing that sets Project X apart from other case studies in this industry is the methods used are different from almost anything you've seen. And they're applicable by new sellers and veterans alike.

Before you decide that sounds like all too familiar marketing speak, understand that the purpose of the case study is to dissect the process of finding a profitable product. Ultimately things like setting up an account, or logistics, will seem like old-hat to a knowledgeable seller. However the methods shared on research and testing is ammo to add to your arsenal of success, regardless of your experience level.

What Will Project X Cover?

Just some of the things you'll learn by taking this journey with us are:

Finding a product: We literally go step by step through our research techniques.
Generating ideas: This is more of a creative process, but can be guided. We walk you through how we do it and share all of our ideas, both good and bad.
Sourcing: How do we even start the process of getting a product? This can be an intimidating question for a new seller. We show our entire experience.
Finding suppliers: We share our tips and tricks for finding suppliers and negotiating deals. Then we do it and show you how.
Ordering product: After the negotiations are done, you've got to place an order. We go over what is necessary to get the first order right.
Logistics: Arranging logistics can seem like a nightmare to the uninitiated. You'll see how we take on the challenge of getting products as quickly as possible, in real time.
Listing creation: Every product sold on Amazon needs to live somewhere. We create our listings and show our new products coming to life on the platform.
Listing optimization: "If you build it, they will come"….only if it is optimized. We share our testing methods for building listings that make sales right away.
Launching product: What is YOUR launch method? Freebies? Coupons? We'll share the cheapest and easiest way to launch that's working right now.
Listing maintenance: Before we wrap the case study up, we'll go over best practices for keeping your products bringing in sales month after month.

Who's Leading Project X?
Leading you through this case study adventure will be Helium 10's Training Director Bradley Sutton, and Tim Jordan from Private Label Legion.

These two put their years of expertise in the field to work, adapting new methods and strategies, to uncover the most effective ways to find products that work, keywords that rank, and opportunities that don't cost a fortune.

Meet Bradley Sutton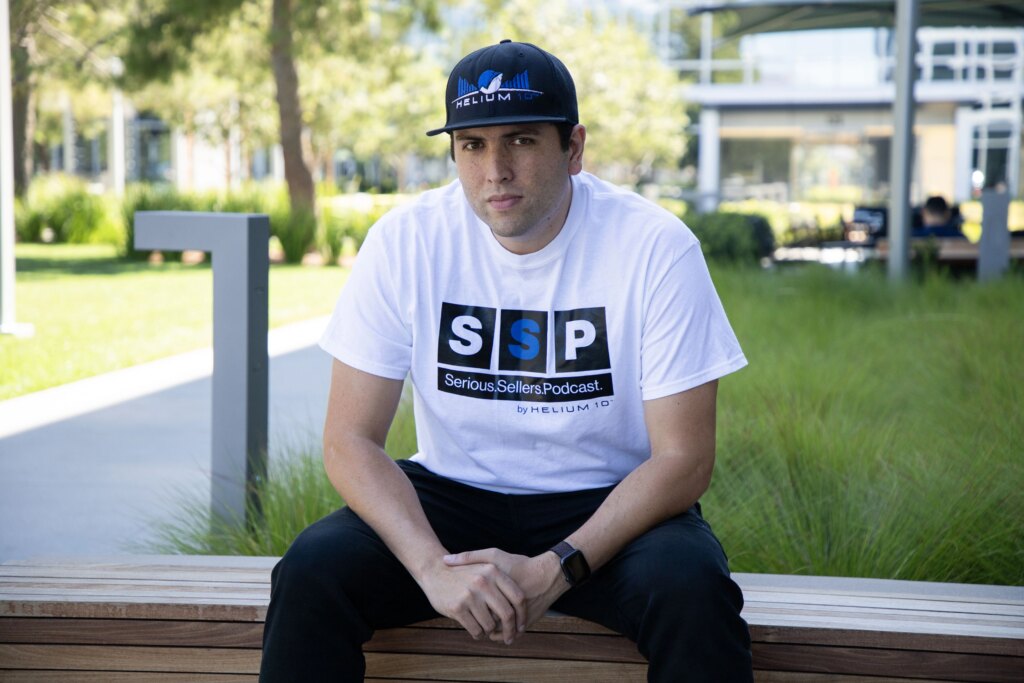 As Director of Training and Customer Success at Helium 10, Bradley Sutton helps hundreds (if not thousands) of Amazon sellers, beginner to 9-figure earners, achieve their business dreams.
A born entrepreneur, Bradley Sutton started a million-dollar aftermarket car parts business when he was only 19 years old.
Today, in his Helium 10 training videos and exclusive Elite workshops, and during his live presentations at international and national seller conferences, Bradley draws on his 20 years of experience to teach other people how to succeed as Amazon sellers.
In two years before he joined Helium 10, he launched and optimized more than 400 products, learning a lot about what works, and what…doesn't. He is also now the host of the most listened to podcast for Amazon Sellers in the world, the Serious Sellers Podcast. This seller expertise makes him the perfect person to show you how to Crush It too!
Meet Tim Jordan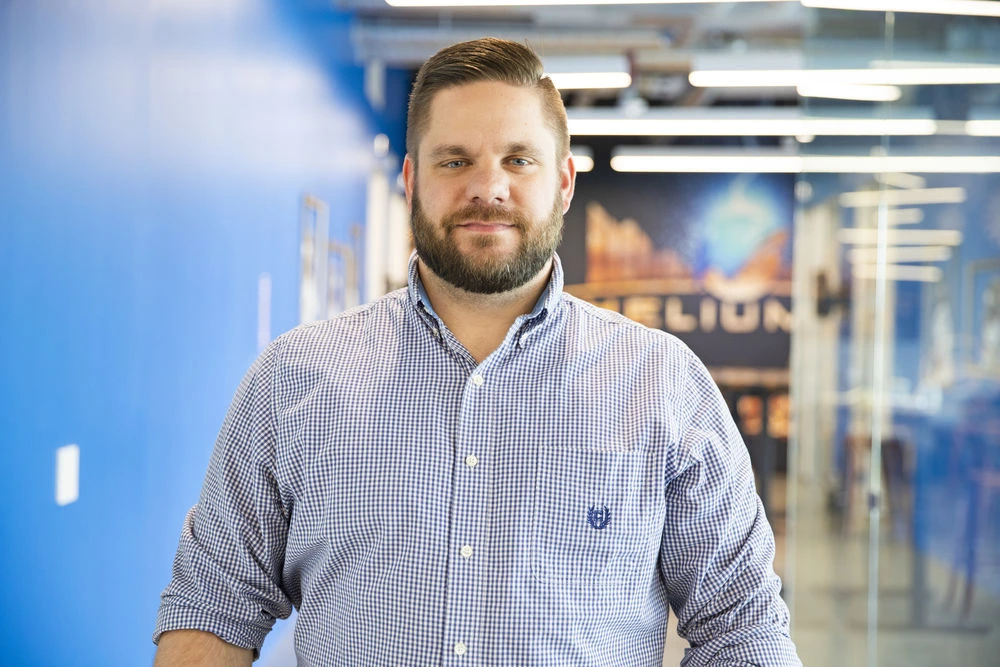 Tim started E-Com by accident in 2015 when he was a full-time firefighter/medic. He was working for a government contractor as a part-time job doing sourcing and logistics for the State Dept.
He found some wholesale products that he could buy for $3 and were selling on Amazon for around $29. Then he jumped into Amazon by finding a coach from a Craigslist post asking for help (🤣🤣).
He quickly determined that he needed to move away from wholesale and get into Private Label. That's when he hit 7 figures revenue in about 8 months….
From there Tim started looking at mainstream methods and processes but found that he kept trying to sell saturated items only. This was super frustrating for him.
He was traveling regularly to China to source products, and a big epiphany hit him in Yiwu. He saw millions of products on display, and many were NOT on Amazon.
This led Tim to start learning how to check search volume and find opportunities, and he leveraged Yiwu for about 2 years. He's since built multiple brands and sold under multiple accounts with multiple businesses.
He started building out the concept of FIND, VALIDATE, TEST, LAUNCH and finding online sources as well that show products that are trending but NOT YET on Amazon.
Tim has now developed this process of finding products that are IN DEMAND with LITTLE OR NO COMPETITION AT ALL. Most importantly, everything is white-hat, and frequently products are launched with nothing more than a small budget in Amazon Sponsored Ads
…. And its because he found EXISTING DEMAND.
But Why?
Why are we doing this?
Because at Helium 10, we believe this is the best time to be an entrepreneur (and so do Bradley and Tim). The business has changed in the last decade and now anyone, anywhere, from any background, race, religion or creed, can sell to anyone anywhere on a laptop.

And we want to help you succeed.
The other reason is more personal for Bradley and Tim. Unfortunately, there is a lot of misinformation spreading around this industry. Much of it is outdated and regurgitated or driven by bad and overly selfish motives (or a combination of the two).
And we have zero ulterior motives here.
There are no courses to sell.
No consulting, no masterminds.
Just free, actionable info.
Dispelling The Misconceptions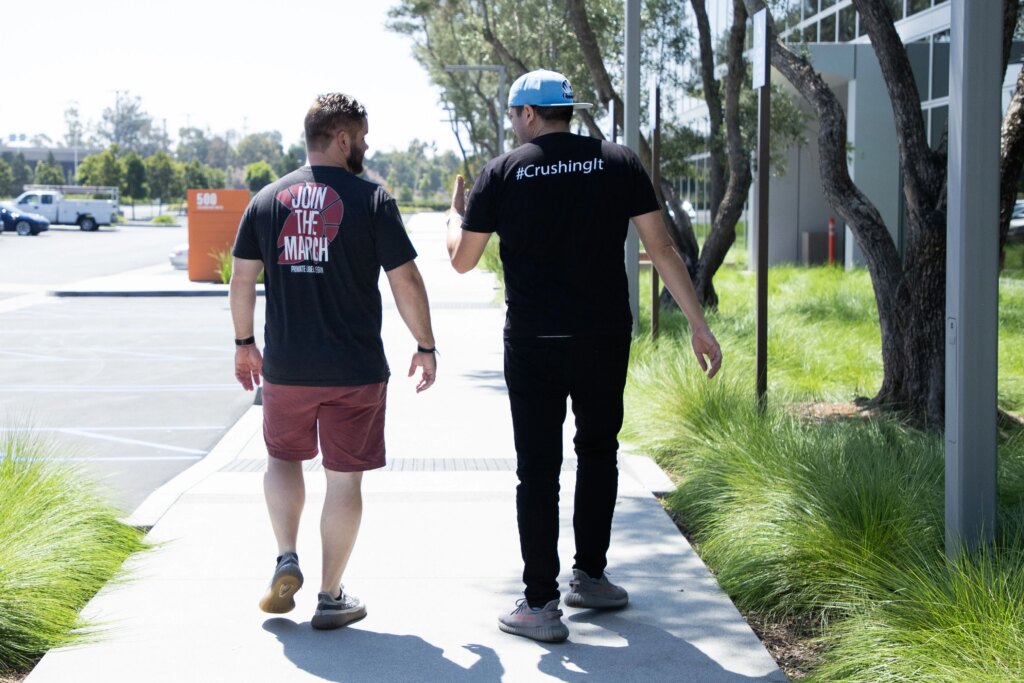 There isn't an exact blueprint for getting success. There are many ways to achieve success. In this case study, we show you new and different ways to get results.
We like these methods because they reduce risk. Most don't require a lot of investment (or experience) to get the desired results.
Mostly, however, Project X is about addressing the "F" word…
FEAR.
We want to eliminate the fear of massive financial loss.
We want to eliminate the fear of trusting yourself.
We want to eliminate the fear that there is no more opportunity.
Anyone can do this.
We plan to eliminate the concern that this is hard. It isn't easy, and it takes a lot of work, but it is possible for practically anyone and everyone.
Also, we want to eliminate the confusion of where to start and what to do. Project X covers it all, from start to finish, the A to Z of finding and launching products that make profits on Amazon.com.
In this case study, we will NOT be using the same methods and tactics that everyone is using. We also won't be using outdated stuff that people have failed with.
There's no shame if you've tried and failed before, but this is cutting edge.
Why We Chose The Amazon Platform
Obviously there are lots of ways to sell things online. However, Amazon is a great startup platform because of the traffic it provides. Also, FBA solves logistics and customer support issues at a scale that no startup could compete with.

One of the most appealing things about the Amazon platform is they provide an array of complex marketing tools. You can set up promotions, sales, and discounts on the marketplace. Amazon even offers their own paid advertising platform.

Now, as we mentioned, there are a lot of ways to sell things online. There are also a lot of ways to sell things on Amazon (yea, it's that big).

Some of the most common ways business models found on Amazon today are:

Retail arbitrage
Online arbitrage
Merch by Amazon
Wholesale

We'll be talking exclusively about Private Label.

Private label, for those of you who don't know, is a business model that involves the creation of the brand that makes a product. It allows you to launch, and then own and control, your own brand on a platform like Amazon. With this model you can create unique products, customize solutions for your market, and choose your customers and who you serve.

What Makes a Good Opportunity?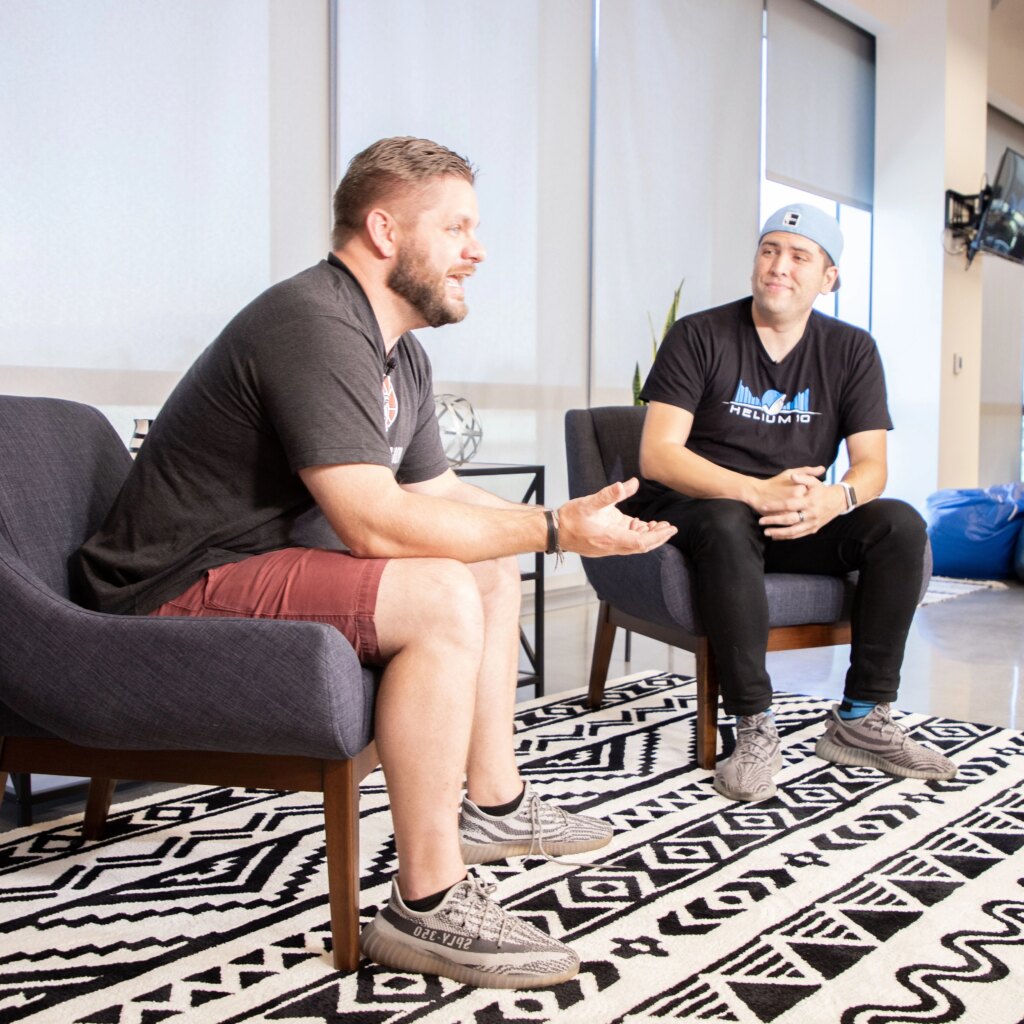 Good demand and low or poor competition. What that means is, lots of people searching for a product or a solution to a problem, but without good results in finding the solution. In Project X we'll show you how to find opportunities like that.

We'll also cover risk management. We'll teach you how to lower risk by showing you how to find products that people are actually searching for. Not only that, but we'll teach you how to test your ideas before diving into a large financial commitment.

We'll go over how a good private label product is NOT SATURATED.

Saturation occurs when hundreds, if not thousands, of other sellers, attempt to capitalize on a product opportunity, making attempting to get noticed an expensive and challenging task.

Many people think all of Amazon is saturated. Some products definitely are, but our strategies uncover products that have high demand, yet still low competition. These products are low risk, because it is cheap to test their viability, and are easy to launch.

Bottom line; Tim Jordan, with the help of Helium 10 software tools, has created the easiest and most low-risk method for finding and launching products on Amazon today. And Project X is all about that exact process.

It involves no black-hat hacks. All of the tactics shared are completely legitimate but cutting edge ways to find opportunities. This new info will keep you from HAVING to use those hacks.

We aren't just offering an education, however. We'll have an outlet for questions to be addressed and answered, live. We offer access to a Facebook group and Bradley and Tim will be hosting weekly AMA's (ask me anything sessions) where your questions will be answered.

But don't just ask us questions. Also, contribute to the community your ideas.

We'll do our best to keep this updated with Amazon changes as well, so the information is always fresh, always up to date and always works.

There Are Many Definitions Of Success
Our definition of success, within this case study, is finding a profitable product that consistently sells.

For some, $300 profit a month would be a success. For others, replacing a full-time income and working from home is a success. Some want to make millions.

Whatever success looks like for you, on Amazon it all starts with finding profitable products. That may be just one product or an entire brand catalog. And if it takes you a while, that doesn't mean you failed. This is a learning process. It requires learning lessons, then applying them, then eventually becoming profitable.

And that is what Project X is here to illustrate. We go from ideation to product launch. And we aren't waiting a year to release the results. This is recent and fresh, using tactics that work RIGHT NOW!

Get Involved

Bradley and Tim will be hosting AMAs every Friday. Be sure to leave your questions as a comment below and they'll be answered each week.

You can also visit the Helium 10 users Facebook group and tag Bradley or Tim in a public post with your questions.

What's In Store

Up next: Episode 2
We'll cover:
Keyword research
How to validate keywords
How to look OFF Amazon for keyword opportunities
How to find opportunities offline

Until then, let us know in the comments…
Are you selling on Amazon?
If not, why are you interested?
Achieve More Results in Less Time
Accelerate the Growth of Your Business, Brand or Agency
Maximize your results and drive success faster with Helium 10's full suite of Amazon and Walmart solutions.