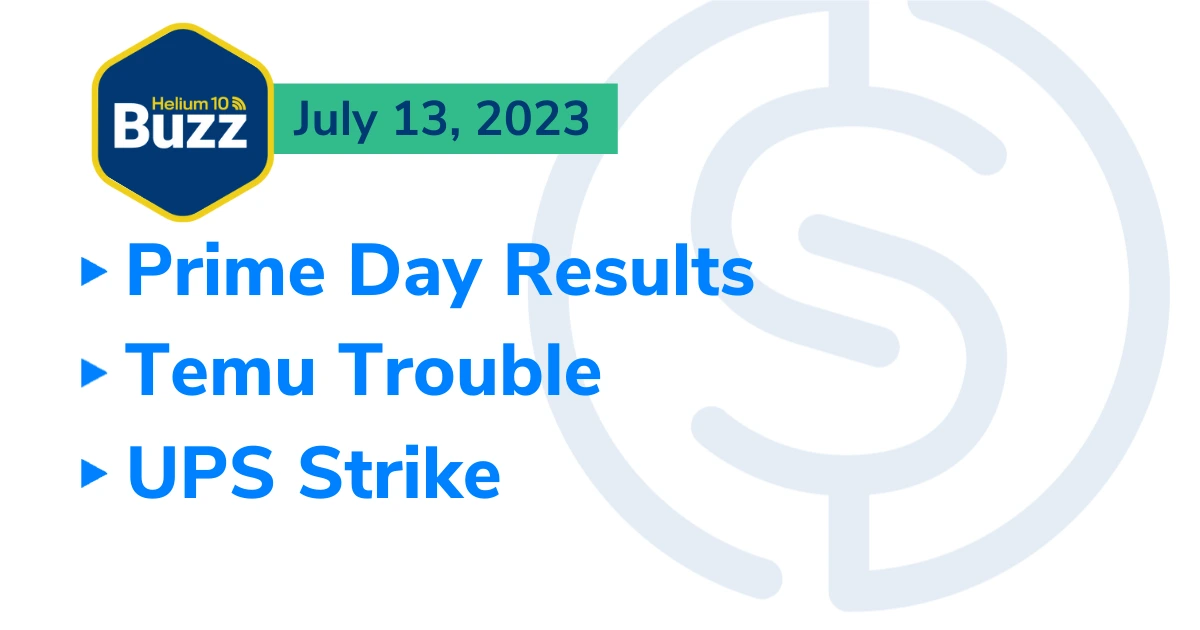 Helium 10 Buzz 7/13/2023: Prime Day Results | Temu Trouble | UPS Strike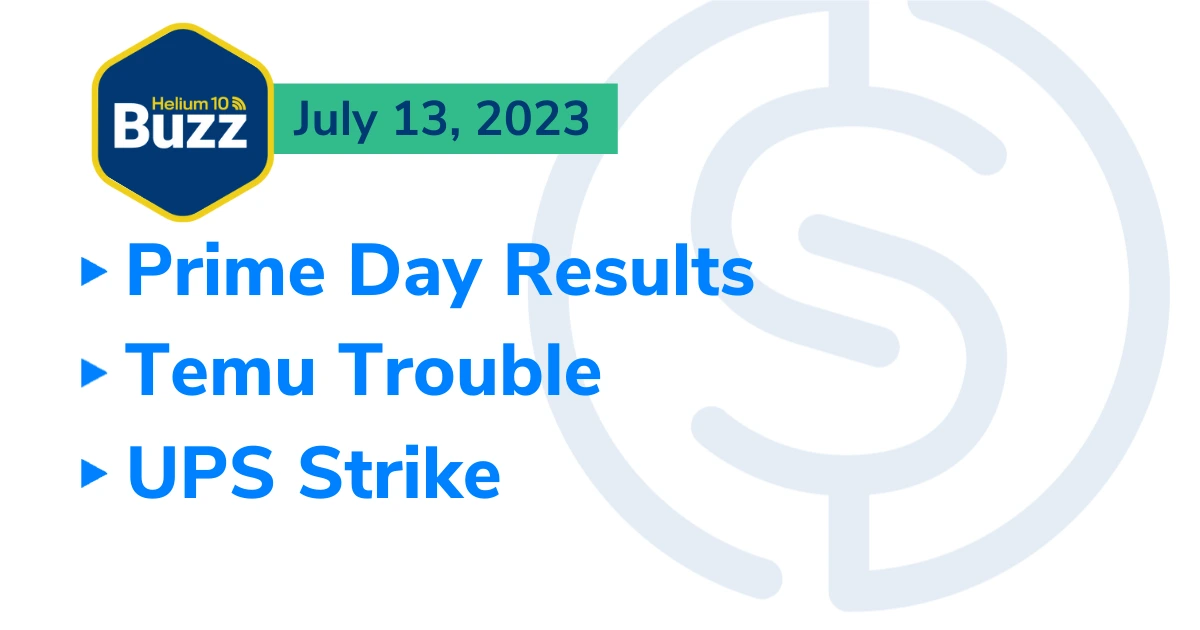 We're back with another episode of the Weekly Buzz with Helium 10's Chief Brand Evangelist, Bradley Sutton. Every week, we cover the latest breaking news in the Amazon, Walmart, and E-commerce space, interview someone you need to hear from and provide a training tip for the week.

Amazon's Prime Day off to a strong start, early data shows.
https://www.cnbc.com/2023/07/12/amazon-prime-day-off-to-a-strong-start-early-data-shows.html

Shopify to launch AI assistant for merchants.
https://www.reuters.com/technology/shopify-launch-ai-assistant-merchants-2023-07-12/

Temu is baiting Amazon with 90% Prime Day discounts. Amazon wants nothing to do with the Chinese site.
https://www.businessinsider.com/temu-is-baiting-amazon-with-90-prime-day-discounts-2023-7

Temu Sellers Are Cloning Amazon Storefronts
https://www.wired.com/story/temu-amazon-storefront-clones-copyright-infringement/

Amazon sellers say they were kicked off site after unknowingly hawking stolen goods
https://www.cnbc.com/2023/07/06/amazon-sellers-suspended-over-stolen-goods-caught-in-crime-ring.html

Roku shares jump as the company partners with Shopify to allow customers to purchase products through Roku TVs.
https://finance.yahoo.com/video/roku-shopify-partnership-beyond-meat-202916852.html

How a UPS strike could disrupt deliveries and roil the package delivery business
https://www.npr.org/2023/07/12/1186984345/ups-strike-shipping-package-delivery

Our episode continues with Bradley's interview with Freight Innovation CEO, Steve Nadel, on how the UPS strike could potentially disrupt your Amazon business and what sellers should do just in case things go south. Lastly, Shivali Patel shares this week's Pro Training Tip on the many ways that you can use Helium 10 tools to expand your brand.
In this episode of the Weekly Buzz by Helium 10, Bradley's topics are:
01:22 – Prime Day Results
05:00 – Shopify AI
05:39 – Temu Prime Day?
08:20 – Stolen Goods Suspension
10:00 – Roku x Shopify
11:38 – UPS Strike?
12:45 – Interview with A Regional Shipping Expert
19:00 – Listen To SSP In Spanish And German
20:05 – Pro Training Tip: Product Line Extensions
---
Enjoy this episode? Be sure to check out our previous episodes for even more content to propel you to Amazon FBA Seller success! And don't forget to "Like" our Facebook page and subscribe to the podcast on iTunes, Spotify, or wherever you listen to our podcast.
Get snippets from all episodes by following us on Instagram at @SeriousSellersPodcast
Want to absolutely start crushing it on Amazon? Here are few carefully curated resources to get you started:
Achieve More Results in Less Time
Accelerate the Growth of Your Business, Brand or Agency
Maximize your results and drive success faster with Helium 10's full suite of Amazon and Walmart solutions.