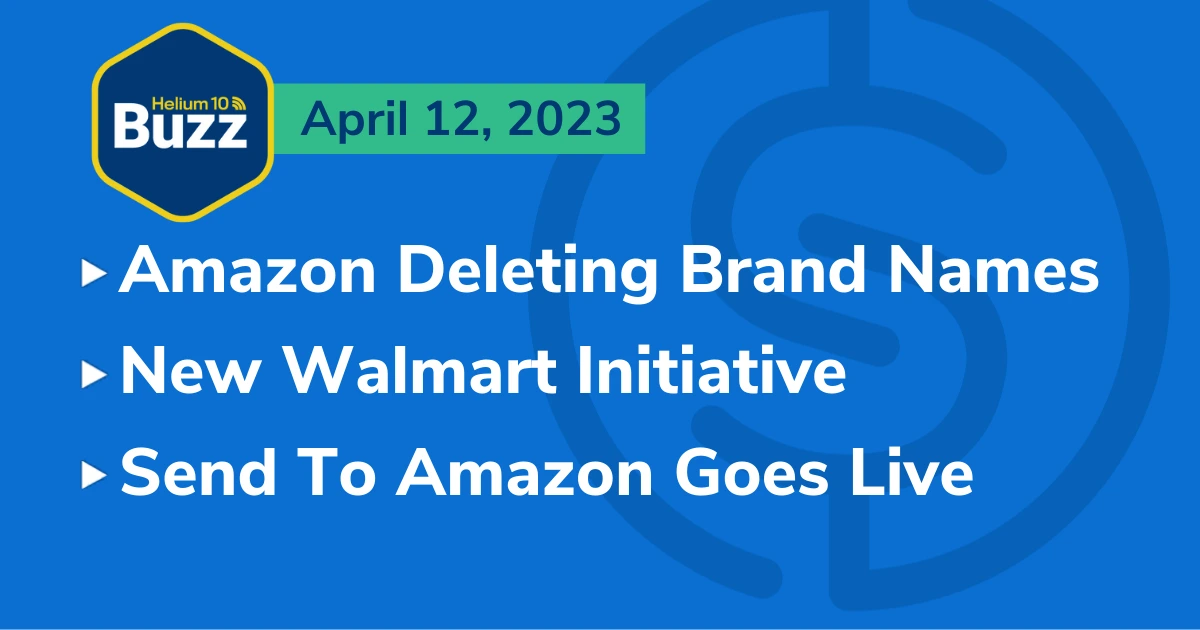 Helium 10 Buzz 4/12/23: Amazon Deleting Brand Names | New Walmart Initiative | Send To Amazon Goes Live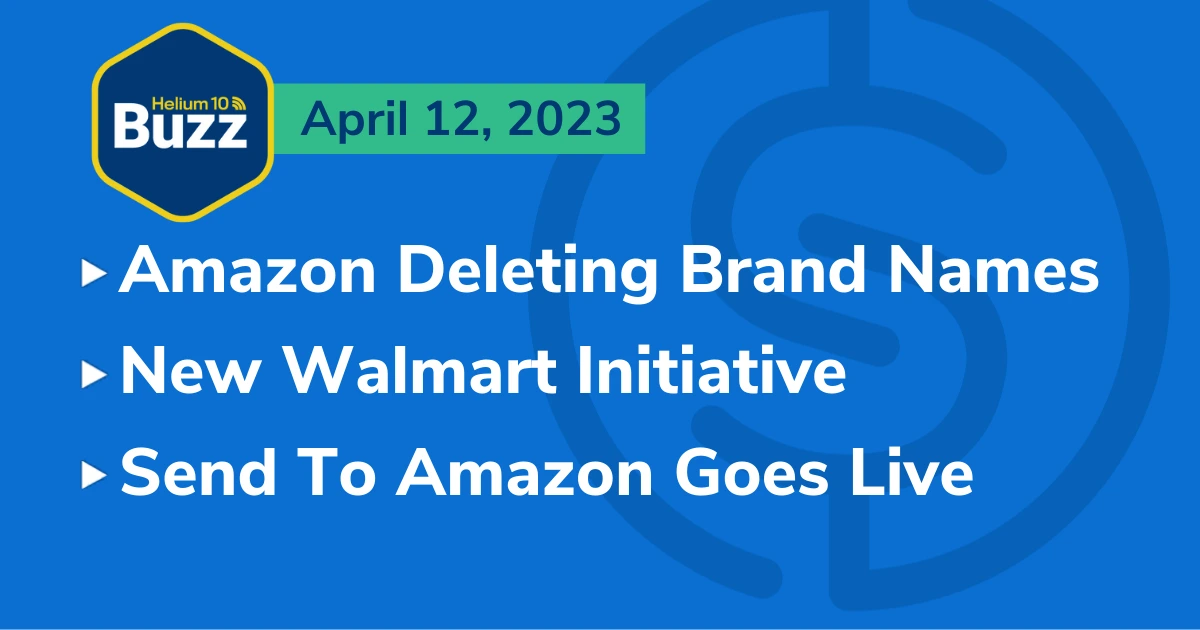 We're back with another episode of the Weekly Buzz with Helium 10's Chief Brand Evangelist, Bradley Sutton. Every week, we cover the latest breaking news in the Amazon, Walmart, and E-commerce space, interview someone you need to hear from, and provide a training tip for the week.
 
Amazon, charging for some UPS returns, encourages other drop-off points.
https://www.usatoday.com/story/money/retail/2023/04/11/amazon-fee-some-returns-ups-stores/11643341002/
 
Walmart commits to a new customer service for which Amazon does not yet have an answer.
https://www.thestreet.com/retailers/walmart-plans-to-install-ev-chargers-at-its-stores
 
Sellers who use FBA Donations now have access to donation certificates.
https://sell.amazon.com/blog/announcements/fba-donation-certificate
 
Ecommerce Inflation Easing, But Shoppers Still Shifting Spending Due To Prices
https://www.forbes.com/sites/joanverdon/2023/04/10/ecommerce-inflation-easing-but-shoppers-still-shifting-spending-due-to-prices/
 
As resale competition intensifies, Etsy adds bidding option. 
https://www.glossy.co/fashion/as-resale-competition-intensifies-etsy-adds-bidding-option/
 
Our episode continues with a clip from last week's TACoS Tuesday, where Vince discusses the importance of why you should run video ads on Amazon. Bradley concludes this episode with our training tip of the week on how to use the Insights Dashboard alerts.
In this episode of the Weekly Buzz, Bradley talks about:
01:13 – New Amazon Return Fees
02:19 – Walmart Annoucement
03:51 – FBA Donations
04:42 – Send To Amazon Goes Live
05:55 – Ecommerce Inflation
07:00- Subscribe And Save Update
07:49 – Amazon Deleting Brands in Titles?
09:54 – Brand Registry Dashboard
10:29 – Etsy Bidding
11:37 – Check out our Partner Hub
13:22 – Why Is It Important To Run Video Ads On Amazon?
18:23 – Pro Training Tip: Insights Dashboard Alerts
---
Enjoy this episode? Be sure to check out our previous episodes for even more content to propel you to Amazon FBA Seller success! And don't forget to "Like" our Facebook page and subscribe to the podcast on iTunes, Spotify, or wherever you listen to our podcast.
Get snippets from all episodes by following us on Instagram at @SeriousSellersPodcast
Want to absolutely start crushing it on Amazon? Here are few carefully curated resources to get you started:
Achieve More Results in Less Time
Accelerate the Growth of Your Business, Brand or Agency
Maximize your results and drive success faster with Helium 10's full suite of Amazon and Walmart solutions.