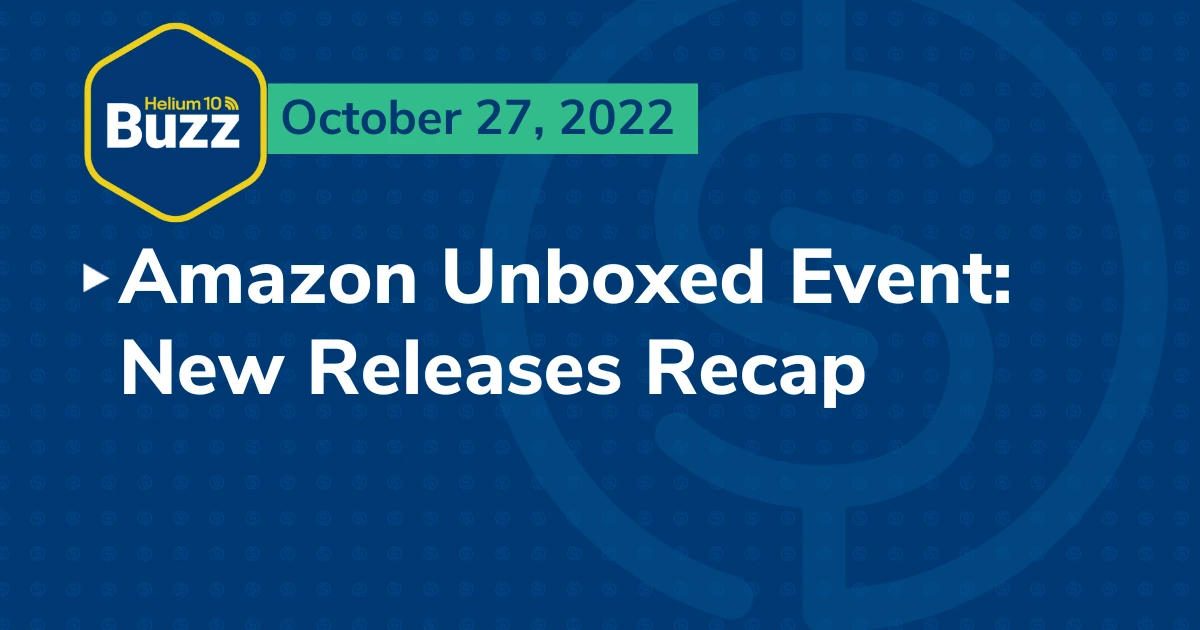 Helium 10 Buzz 10/27/22: Amazon Unboxed Releases Recap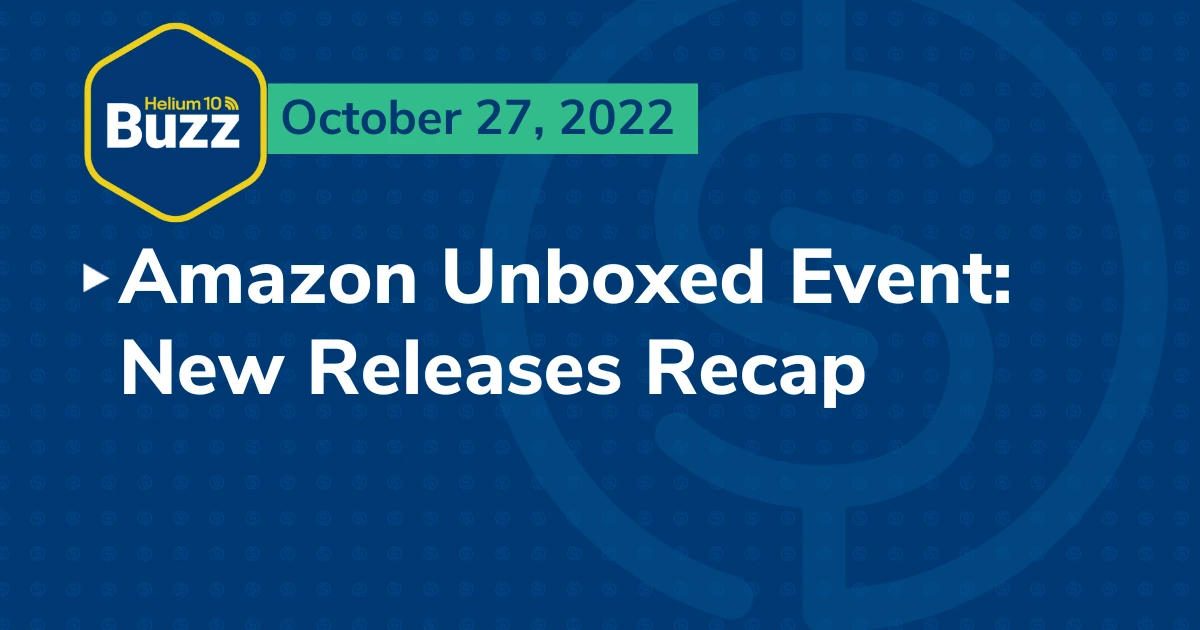 We're back with another episode of the Weekly Buzz with Helium 10's Chief Brand Evangelist, Bradley Sutton. Every week, we cover the latest breaking news in the Amazon, Walmart, and E-commerce space, interview someone you need to hear from, and provide a training tip for the week.
Amazon has continued to expand its legal efforts to shut down fake review brokers, filing its first criminal complaint in Europe (Italy) and its first lawsuit in Spain.
https://www.aboutamazon.eu/news/company-news/amazon-expands-efforts-to-stop-the-source-of-fake-reviews-with-new-legal-actions-worldwide
Amazon and Venmo owner PayPal announced the initial rollout of a new Amazon-Venmo payment partnership. By Black Friday, all U.S.-based Amazon customers will be able to use Venmo at checkout – just in time for the holiday season.
https://www.forbes.com/sites/qai/2022/10/26/amazon-will-start-accepting-venmo-payments/?sh=2f0df5ab7fda
Let's review all the latest solutions and innovations announced at the Amazon unBoxed conference. These new features help big and small brands connect with their customers, grow their brands, and prepare for the future.
https://advertising.amazon.com/resources/whats-new
Our episode continues with Lem's interview with Brian Martinez of Channel Key about what they offer, such as full-service channel management in the e-commerce marketplaces. Lastly, we have our Training Tip of the week, where Carrie shows us how to use Helium 10's Pinterest Trends Finder to find good product ideas.
---
Enjoy this episode? Be sure to check out our previous episodes for even more content to propel you to Amazon FBA Seller success! And don't forget to "Like" our Facebook page and subscribe to the podcast on iTunes, Spotify, or wherever you listen to our podcast.
Get snippets from all episodes by following us on Instagram at @SeriousSellersPodcast
Want to absolutely start crushing it on Amazon? Here are few carefully curated resources to get you started:
Achieve More Results in Less Time
Accelerate the Growth of Your Business, Brand or Agency
Maximize your results and drive success faster with Helium 10's full suite of Amazon and Walmart solutions.