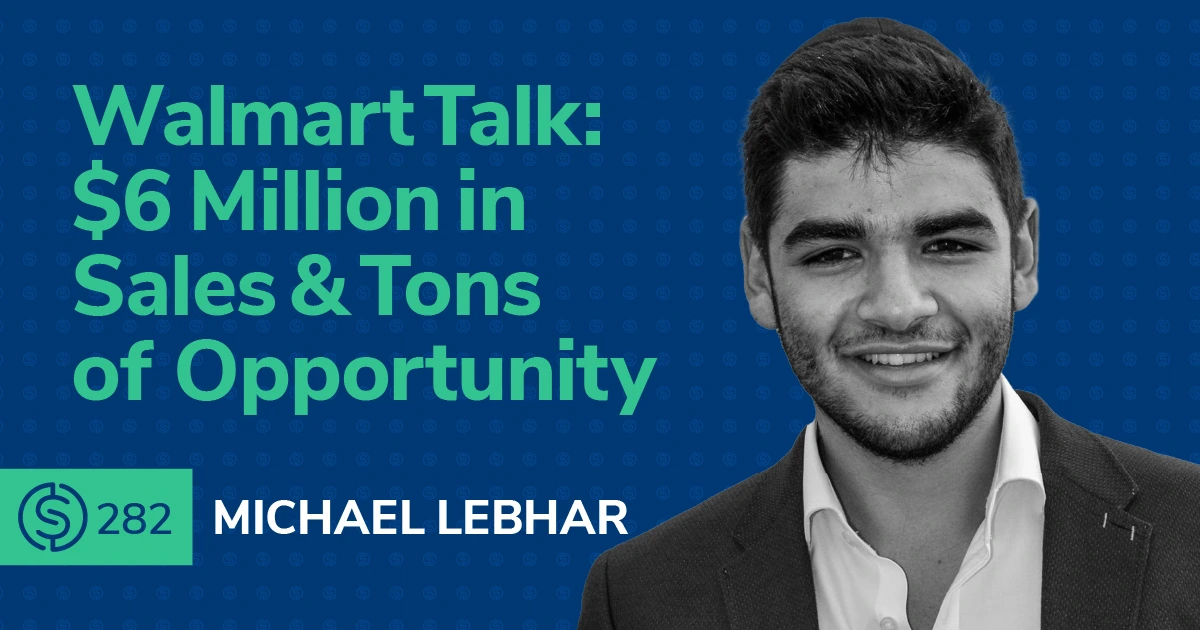 Posted on: September 21, 2021, By: Helium 10
#282 – Walmart Talk: $6 Million in Sales & Tons of Opportunity
Success on Amazon is great, but it won't always be enough. In this episode of the SSP, we speak to Michael Lebhar about big opportunities in the Walmart marketplace.
Walmart, Target, Groupon… which of the non-Amazon e-commerce platforms will be the next big thing? Bradley sits down with Michael Lebhar, a seller who has made millions on the Walmart marketplace to discuss exactly what Amazon sellers need to know in order to succeed once they expand.
In episode 282 of the Serious Sellers Podcast, Bradley and Michael discuss:
02:30 – How's Target Been Treating Michael? 
04:40 – Who Is Qualified To Start Selling On Target?
08:05 – Challenges With Selling On Groupon
11:50 – $6,000,000 In Projected Sales?
12:50 – Walmart Sales Are Catching Up With Amazon Sales
14:30 – Types Of Products That Walmart Shoppers Go For
16:40 – Michael's Technique For Finding Products To Sell On Walmart 
19:30 – Using Search-Find-Buy & Other Launch Tactics For Walmart Listings
23:20 – An Overview of The WFS Program
25:50- Prime Badge vs. Walmart+
27:30 – Application Process For Selling On Walmart
30:00 – Why Are People Getting Denied For WFS?
37:00 – Using The New Helium 10 Tools For Walmart
39:50 – Michael's Walmart Agency
43:00 – How To Contact Michael
Enjoy this episode? Be sure to check out our previous episodes for even more content to propel you to Amazon FBA Seller success! And don't forget to "Like" our Facebook page and subscribe to the podcast on iTunes, Google Play, or wherever you listen to our podcast.
Want to absolutely start crushing it on Amazon? Here are few carefully curated resources to get you started:

Latest posts by Helium 10
(see all)