#107 – Trying to Balance Life and eCommerce? Here are Tips from an Amazon Selling Expert
Episode 107 of the Serious Sellers Podcast hosts Sharon Even, a wife, mother, business coach and eCommerce expert with tips on how to sell on Amazon.
Updated on: October 6, 2020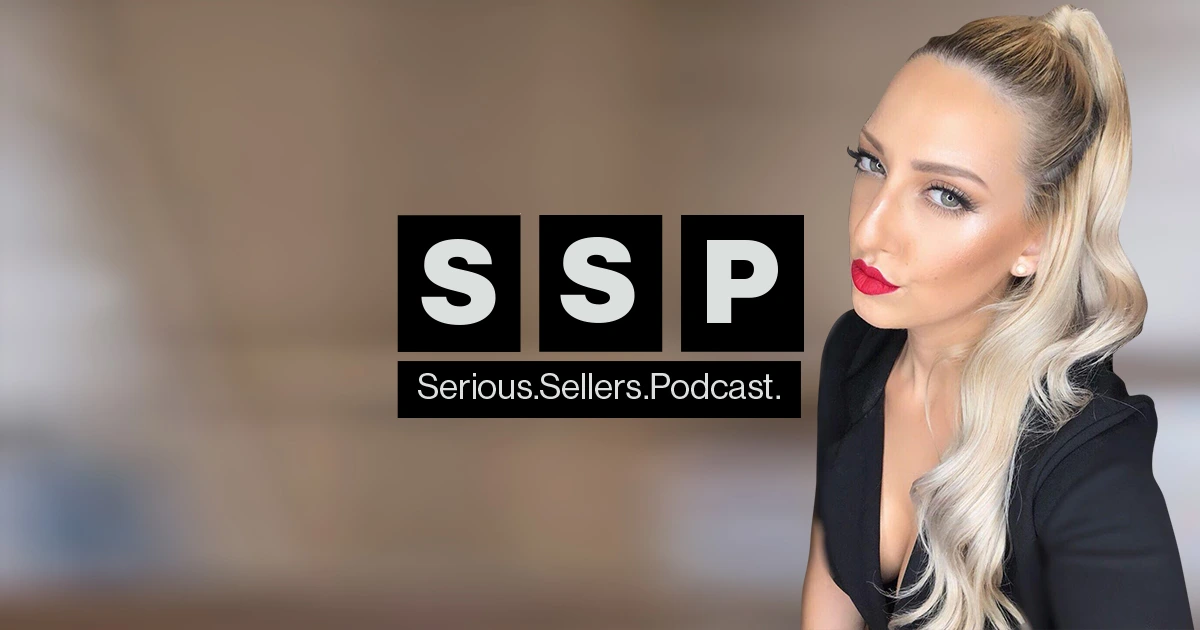 It seems like almost every Amazon seller has a horror story involving a product that they've chosen to sell.
I must have had ESPN on or was buried in the Sunday New York Times, but I don't remember magnetic eyelashes being a "thing."
Today's guest remembers, however, because she was selling them so fast that she couldn't keep them in stock. The only problem was as she recalls, "they just didn't work."
An avalanche of one-star reviews followed and lessons were learned.
Today on the Serious Sellers Podcast, Helium 10's Director of Training and Customer Success, Bradley Sutton welcomes Sharon Even, a 30-year-old entrepreneur who started her e-commerce journey at the age of 15 importing and selling sunglasses in New Zealand.
Sharon says that even though the experience with the magnetic eyelashes was difficult, it taught her two important eCommerce lessons very early in the game.
Sometimes as sellers, it's easy to transition into an aspirational thinking model. Still, learning to do inspections and ordering samples is a much safer path.
Sharon's parents divorced when she was 15 and living in New Zealand. She was clear about not wanting to leave home even when that meant that she wouldn't be following either her mother or father to their new chosen countries.
So, 15-year-old Sharon stayed in New Zealand, finished high-school and started her eCommerce career.
New Zealand's atmosphere has a very high level of UV solar radiation, and because of that, everyone is almost constantly on the lookout for good glasses.
She remembers watching her father flip products (such as TVs) and thought that it might just work for her as well.
It did.
It was after moving to Israel at 22 that she started selling the ill-fated eyelashes. Maybe because of that experience, she hit the jackpot with a beauty product that she positioned at the luxury end of the selling niche and found almost immediate success.
Sharon goes to great lengths to point out that she knows that this isn't something easily duplicated, but the simple fact is that she's doing a little over a million dollars a year, much of it with a product that's selling at a 45 percent profit margin.
How is she accomplishing this?
Sharon says that it helps that she started with a little money in her pocket that allowed her to do things a specific way and budget for advertising spending.
Still, as most of you are aware, that's not always enough.
Sharon seems to have found the sweet spot between as she says, "working 18 months straight and sleeping very little," and realizing that she couldn't do it all, and eventually delegating her social media and content creation to outside creatives.
Now, she's gotten to the point where she has a little free time, which she immediately filled with a rapidly growing coaching business.
As a wife and a mother of a young child, she does have one hard-and-fast rule.
She never takes her laptop out of her office.
It sounds like good advice.
I've just scratched the surface, so listen to today's podcast for more of Sharon's eCommerce life lessons.
In episode 107 of the Serious Sellers Podcast, Bradley and Sharon discuss:
01:50 – Sharon's Origin Story
03:00 – New Zealand's High UV Opened an eCommerce Door
04:55 – Off to Israel and Private Label
05:50 – Magnetic Eyelashes Were a "Thing"
07:15 – Learning to Do Inspections and Order Samples
09:30 – Over a Million Dollars at a 45% Profit Margin
12:00 – A Premium Look Equals a Higher Price Point
15:00 – What Constitutes a Failed Product?
16:45 – Branding Strategies and PPC
19:00 – Going All in on Instagram
22:25 – Brand Registry and Vine
24:50 – "I Want to Be Everywhere"
27:55 – Using Helium 10 for Her Students
30:50 – Mamapreneur, Wife, Mother, Coach and Finding Time for it All
33:50 – Sharon's 30 – Second Tip
36:15 – How to Reach Out to Sharon
Enjoy this episode? Be sure to check out our previous episodes for even more content to propel you to Amazon FBA Seller success! And don't forget to "Like" our Facebook page and subscribe to the podcast on iTunes, Google Play or wherever you listen to our podcast.
Want to absolutely start crushing it on Amazon? Here are few carefully curated resources to get you started: