#105 – Don't Give Amazon Your Profits – Advice from an Inventory Management Expert
Episode 105 of the Serious Sellers Podcast hosts an Amazon inventory management expert with advice to help eCommerce sellers run their businesses.
Updated on: October 6, 2020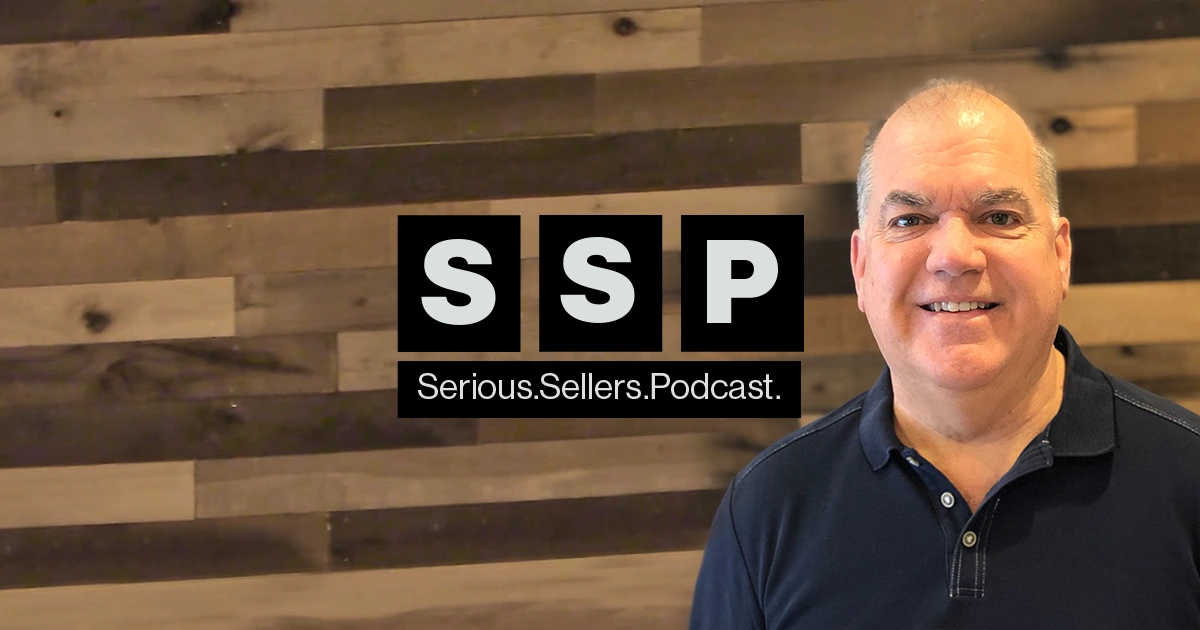 If you've spent any time at all on Amazon, you've found that when it comes to online eCommerce help, it's everywhere.
Need to learn how to source your products? Check.
How about optimizing your listings and coming up with some great keywords? Check.
But, when this episode's guest started looking for an expert in inventory management, there wasn't anybody to help him.
Today on the Serious Sellers Podcast, Helium 10's Director of Training and Customer Success, Bradley Sutton welcomes Michael Weir, who recognized that gap in the Amazon selling ecosystem and decided to do something about it.
He's always had the opinion that when you need information it's as simple as seeking out an acknowledged expert in the field.
Michael says that, "people teach to their strengths," and when he was building his own Amazon business, there was always someone to help him understand a puzzling aspect of the business.
He had built his own Amazon business up to an 8-figure level and things were rolling along. Still, he found that as his business became more successful, his inventory troubles only intensified.
He had multiple products often times coming from different factories being shipped from varying ports. Lead times were always a problem.
Amazon sellers know that managing your inventory numbers is a question of balancing on a very thin edge of profitability.
Order too much and you're going to get killed by Amazon's long term storage fees, particularly in the fourth quarter.
Don't order enough and though it's always a nice affirmation that your product is selling well, running out of inventory is going to erase any selling velocity that you had gained by all your hard work.
Michael says that, "there were plenty of people to teach him how to build his Amazon business, but now he needed to find someone to show him how to run it."
He tells the story of seeing a friend's excitement when he showed Michael his warehouse full of 12 containers worth of recently received product. Six months later when that same friend was still saddled with most of that inventory and unable to pay for the storage, he saw the writing on the wall.
To help keep his own business running smoothly, and to aid other Amazon sellers he developed a 7-step inventory management system, and called the company, Inventory Boss.
With internet tales of Amazon sellers getting hit with $50,000 long term storage fees and selling on Amazon becoming increasingly competitive, two things happen at the same time.
First of all, Amazon sellers just have to do a better job. As Michael says, "back in the wild west days of Amazon, it was easy," now, we have to run it like a business." That means a tighter inventory control.
Second, as selling on Amazon becomes more popular, the pressure on the eCommerce giant to store all this merchandise is rapidly increasing. Amazon's way of encouraging responsible inventory management seems more stick and less carrot.
Their approach is to make it hurt if you try to use them as a long-term storage option.
Michael, and Inventory Boss are determined to help you avoid that.
Listen in and find out how to go about forecasting for your selling future and much more.
In episode 105 of the Serious Sellers Podcast Bradley and Michael discuss:
01:00 – Michael's Origin Story
04:00 – ASM 2 and Silicone Baking Mats
06:40 – Inventory Management 101
08:00 – He Found Internet Courses for Everything Except Inventory Management
08:25 – You Know How to Build It, But How Do You Run It?
10:30 – Facebook Group Inventory Horror-Stories
12:40 – A 7 Step Inventory Management System is Born
14:30 – The Costs of Getting Your Inventory Numbers Wrong
15:30 – Over 50K in Amazon Long-Term Storage Fees
19:15 – You Need to Know Your Own Data
22:10 – It All Comes Down to Forecasting
24:20 – When Selling a Lot of Product isn't Great
25:45 – Forecasting Tips for New Sellers
28:20 – Why Sellers Run Out of Inventory
31:55 – How to Reach Out to Michael
Enjoy this episode? Be sure to check out our previous episodes for even more content to propel you to Amazon FBA Seller success! And don't forget to "Like" our Facebook page and subscribe to the podcast on iTunes, Google Play or wherever you listen to our podcast.
Want to absolutely start crushing it on Amazon? Here are few carefully curated resources to get you started: