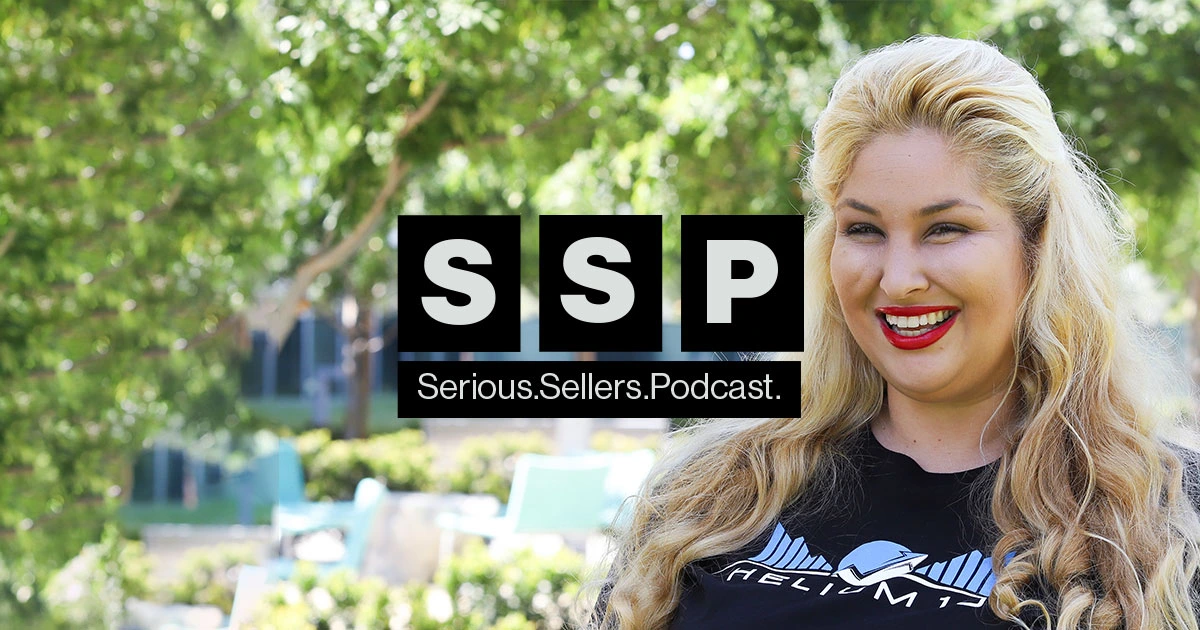 Posted on: December 24, 2019, By: Helium 10
Episode 93 – Moving from Hollywood's Red Carpet to Helium 10; A Social Media Success Story
Episode 93 of the Serious Sellers Podcast hosts Helium 10's Social Media Manager, Cassandra Craven with tips on using social media to rank on Amazon.
Podcast: Play in new window | Download
Subscribe: Apple Podcasts | Android | Google Podcasts | Stitcher | TuneIn | Spotify | RSS
One of the most astounding things about the Amazon ecosystem is that we're literally surrounded by it.  
Whether we're scrolling through the Amazon app with our smartphones looking for new clothes to wear over the holiday season or taking a brief peak at our seller central metrics during a lull in the morning's office meeting, Amazon is a big, almost unconscious part of our life.  
It's like the air we breathe.  
It may not sustain life in the same dramatic fashion, but it's certainly everywhere.
Depending on how we look at it, it's either a catalyst for a dramatic socioeconomic chain reaction, or a life changing elixir.   
When you combine it with what's soon to be 2020's social media, you have a truly explosive mixture of ingredients with the potential to create exciting changes in both your bank account, and the amount of fun you're having as you go through life.  
Come to think about it, that's a great description of this episode's guest, and this time, our guest hasn't traveled very far to get here.  
She simply walked across the office, from her desk, to the recording studio. 
Today on the Serious Sellers Podcast, Helium 10's Director of Training and Customer Success, Bradley Sutton welcomes Cassandra Craven, Helium 10's Social Media Manager and arbiter of style. 
Since we're based here in Southern California, it makes sense that Cassandra got her start on social media in the very epicenter of sharing, Hollywood. 
She worked with the shows, Paternity court, Divorce Court and Judge Alex and was responsible for using social media to expand the footprint of a show with a slightly greying viewership in order to include a larger, more hip audience. 
Before finding Helium 10, she was concerned that she might have peaked too early professionally, because her next job was to spend time with Jason Momoa on the red carpet.  
She was responsible for the content that other companies would send to IMAX, where she'd curate the content according to IMAX's RTB (Reason to Believe), making sure that the films checked three important boxes; visual, immersion and sound. 
She was in charge of everything that went on Facebook, Twitter and Instagram.  
Attending the Hollywood red carpet premiere of Aquaman, was a nice additional bonus. 
We were fortunate to steal her out from under those shiny lights and she's been in charge of our social media ever since.  
What's her secret?
Cassandra says that in her opinion, "posts to social media (and your chatbot flows, for that matter) should come about organically."
We always hear that the best way to really reach an audience on Google or Amazon is to forget SEO for a moment, and just write good content. 
It seems that Cassandra is in agreement.  She favors doing your posting yourself, and says that, "your chatbots should sound like friends." 
Of course with Amazon, we're here to make money and we need to find a balance between education, entertainment, and asking for our customer's business. 
Cassandra has an answer to that too. 
Listen in to find out more.
In episode 93 of the Serious Sellers Podcast, Bradley and Cassandra discuss:
Enjoy this episode? Be sure to check out our previous episodes for even more content to propel you to Amazon FBA Seller success! And don't forget to "Like" our Facebook page and subscribe to the podcast on iTunes, Google Play or wherever you listen to our podcast.
Want to absolutely start crushing it on Amazon? Here are few carefully curated resources to get you started: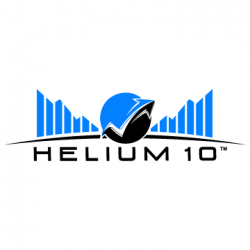 Latest posts by Helium 10
(see all)