Episode 84 – Here's an Eco-Friendly Product Sourcing Alternative to Alibaba
Episode 84 of the Serious Sellers Podcast hosts Meghla Bhardwaj, a product sourcing expert with great experience with both sides of the B2B platform.
Updated on: October 6, 2020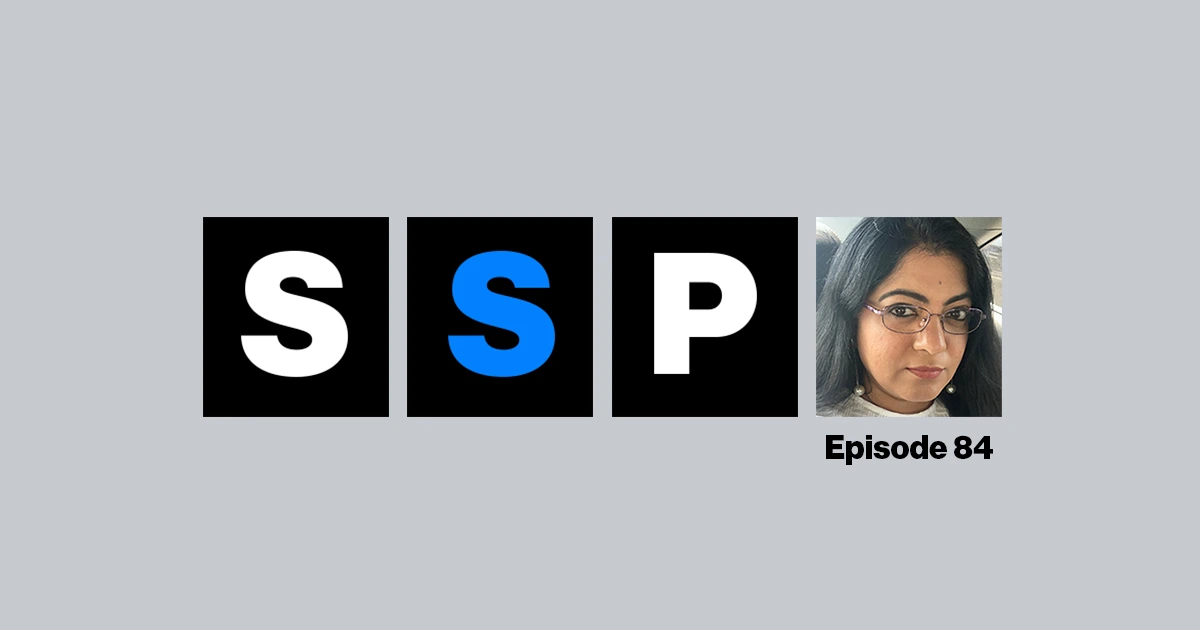 There are so many different ways to dig into the eCommerce ecosystem in order to do the research necessary that gives you the upper hand in your own business.
The internet is chock full of Amazon courses. I know, we've created one of the best, The Freedom Ticket.
Then, of course, there's the different conferences and seller summits that dot the eCommerce calendar year such as Traffic and Conversion, The Prosper Show or SellerCon.
Or, you could become an investigative reporter and go undercover.
Because that's what today's guest did.
On this episode of the Serious Sellers Podcast, Helium 10's Director of Training and Customer Success, Bradley Sutton welcomes Meghla Bhardwaj.
Meghla is the Founder of the India Sourcing Trip, a learning, sourcing and cultural guided tour to the Indian Handicrafts & Gifts Fair in Delhi.
She says that "Her mission (is) to create many eCommerce success stories in Asia with my community for Amazon and eCommerce sellers."
But first, let's circle back to her days as an undercover reporter.
Meghla was born and raised in India and currently lives in Singapore. Later, after graduate school and a degree in Sociology, she began working for a local newspaper as a reporter with a reputation for exposing corporate misdeeds.
It was after ferreting out a particularly volatile story involving a company's illegal use of VOIP (Voice Over Internet Protocol) technology, that she received her first threatening call.
That was enough to point her in the direction of eCommerce, sourcing, and selling on Amazon.
A co-worker had moved to Global Sources, the trade show that has now grown to over 6000 booths and features the world's largest electronics division.
Meghla moved from Global Sources India offices to Manilla, in the Philippines and China before settling in Singapore.
She had many roles for Global Sources. She worked in social media, with influencers and marketing, as well as in publicity.
Now, she's taken those skills with her in order to start her own business that specializes in providing experienced sourcing help to Amazon and other eCommerce sellers.
She says that "Having worked with the leading B2B sourcing platform, Global Sources for most of my career, I've been able to see things from both the supplier and buyer perspectives."
The time she has spent in India has led her to understand that while there are many similarities with sourcing in China, the differences are also pronounced.
While labor costs in India are less, there is also a different set of available raw materials.
Most interestingly, there is a dramatic increase in the amount of sustainable, eco-friendly sourcing options in India that pair nicely with the world's trend towards a greater environmental consciousness.
It's often said that "sourcing in China is a science, while sourcing in India is an art."
Who wouldn't want to artfully increase their eCommerce wisdom?
Listen today to find out more.
In episode 84 of the Serious Sellers Podcast, Bradley and Meghla discuss:
01:50 – Meghla's eCommerce Origin Story
04:13 – Global Sources in India
05:30 – What Exactly is Global Sources?
06:42 – Chinese Market Analysis
09:30 – A Hong Kong Based eCommerce Seller's Conference
12:15 – Journalism Helps Her Understand the Manufacturing Backstory
14:05 – Pricing and Sourcing in India
17:00 – Opportunities in Wood and Ecofriendly Products
19:30 – India's Export Focused Suppliers
21:55 – If You Can't Go to India
24:50 – Measuring Your Personal eCommerce Bandwidth
26:10 – The Indian Handicrafts and Gifts Fair
28:00 – English Works Just Fine
29:42 – Relationships are Crucial
31:15 – Diversify to Build your Business
33:12 – How to Get in Touch with Meghla
Enjoy this episode? Be sure to check out our previous episodes for even more content to propel you to Amazon FBA Seller success! And don't forget to "Like" our Facebook page and subscribe to the podcast on iTunes, Google Play or wherever you listen to our podcast.
Want to absolutely start crushing it on Amazon? Here are few carefully curated resources to get you started: