#203 – The 2021 Amazon Product Research Strategy Blueprint
If you want to be successful on Amazon, you need a good product. Bradley Sutton's yearly deep-dive product research episode should be your first step!
Originally published on: December 15, 2020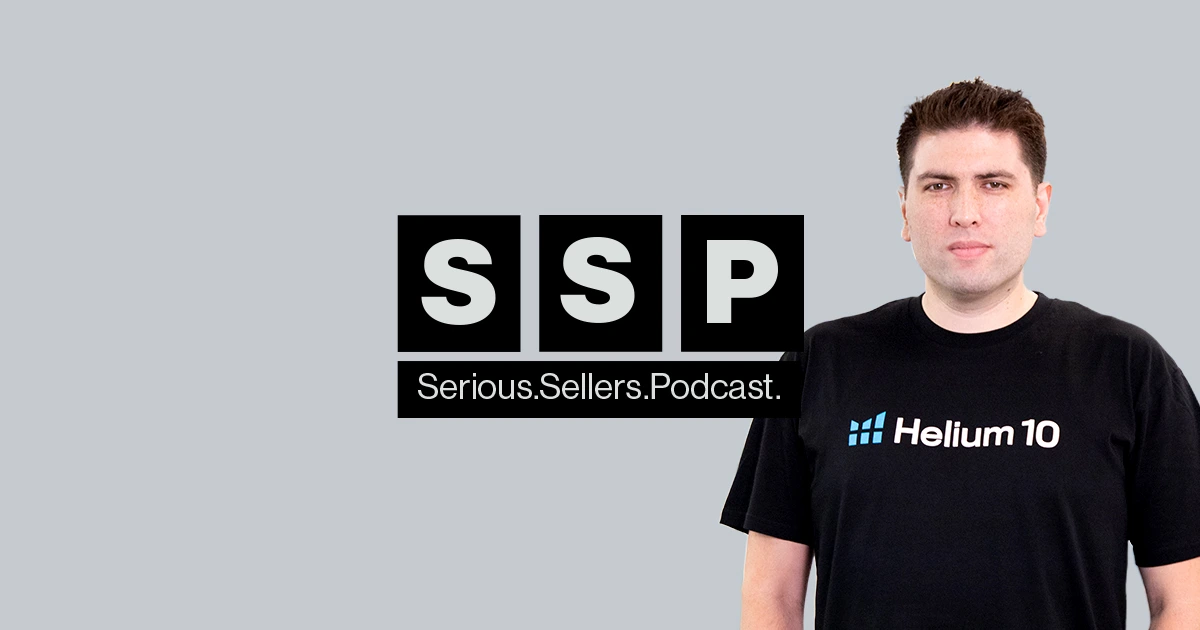 When you're selling on Amazon, success often comes down a combination of the strategies that you're using. Maybe it's selling on Walmart and Etsy, or what kind of PPC techniques you're employing. But, at the end of the day, you've still got to find the right product to sell on Amazon.
In this episode of the Serious Sellers Podcast, Helium 10's Director of Training and Chief Brand Evangelist, Bradley Sutton reveals his yearly, deep-dive product research strategies.
Listen in to hear his 2021 blueprint for product research. He'll talk about what he's doing right now and has planned for the coming year. Some of these strategies he's never given on the podcast before!
In this episode Bradley will demonstrate different ways to identify opportunity on Amazon. As importantly, he'll show how to clearly see why you wouldn't want to sell a particular product. He'll talk about interesting ways to find products both on and off Amazon and also tell what a "test listing" is and why you'd want to use one.
If you want to be successful on Amazon, you need to find a good product. This should be your first step!
In episode 203 of the Serious Sellers Podcast, Bradley discusses:
01:22 – What is NOT an Opportunity on Amazon
04:17 – How Can You Make Money with Your Product?
05:49 – Understanding the Signs 
07:45 – Too Many Competitors is a Red Flag 
12:10 – What Indicates High Demand for a Product?
13:36 – Using Filters to Narrow Your Search 
19:07 – If the Sales are There, Use Cerebro to Find the Keywords 
22:39 – Searching for High Demand Keywords  
26:31 – Using Helium 10's Competitor Revenue Filter   
29:42 – Checking Trends Off-Amazon
35:10 – Taking Advantage of a "Test" Listing
36:40 – Using Filters to Hop on Lucrative Bandwagons  
39:37 – Irrelevant Page One Results are a Good Sign 
Enjoy this episode? Be sure to check out our previous episodes for even more content to propel you to Amazon FBA Seller success! And don't forget to "Like" our Facebook page and subscribe to the podcast on iTunes, Google Play or wherever you listen to our podcast.
Want to absolutely start crushing it on Amazon? Here are few carefully curated resources to get you started: