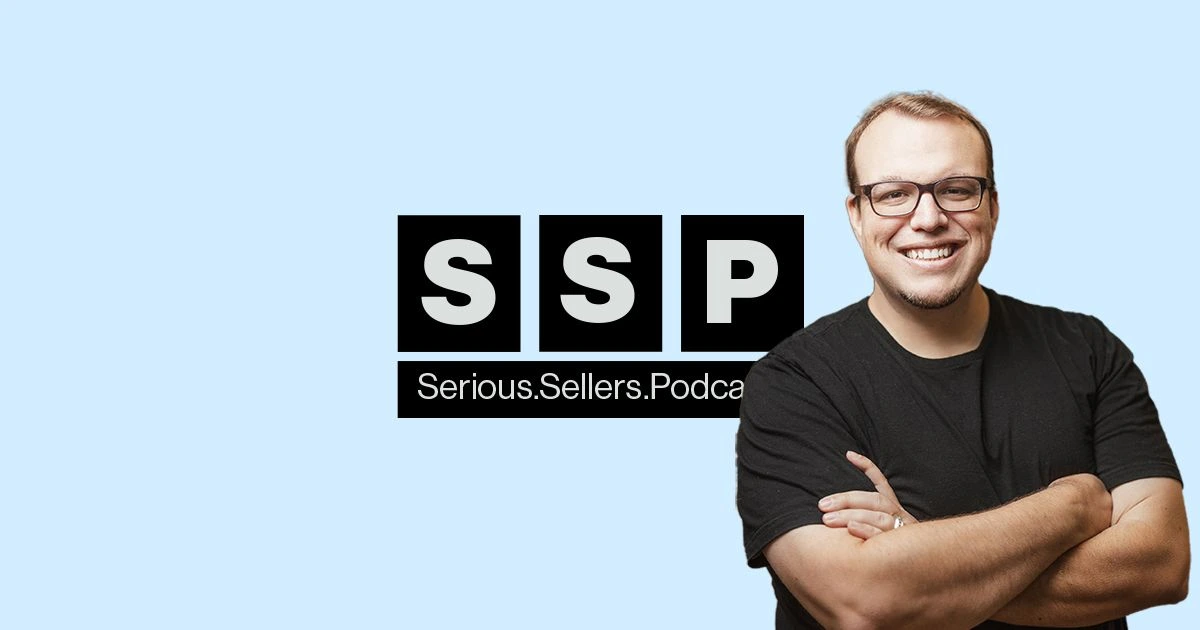 Posted on: May 29, 2021, By: Helium 10
The Latest PPC, Keyword and Product Research Tactics from Brandon Young – #248
Listen in to get fresh strategies from an Amazon expert and you'll also hear about his office in China and why he's started investing in sports cards.
There are users of Helium 10's software tools and then there are the super-users. Those are the Amazon sellers who have spent enough time with our tools to have found increasingly clever ways to successfully combine the tools or use them in a new and different fashion.
On this episode of the Serious Sellers Podcast, Helium 10's Director of Training and Chief Evangelist, Bradley Sutton speaks to one of those advanced users. Brandon Young is a name that is well known to the e-commerce ecosystem. He is considered by many to be one of the leaders in current Amazon private label strategies. After starting to sell on Amazon in 2015, he soon found success with wholesale and private label. In June of 2016 he launched his first private label products. Less than 5 years later, he has multiple brands and has become an annual 8 figure seller.
This podcast is a great way to receive cutting edge Helium 10 tool and e-commerce strategies as well as learn why both Brandon and Bradley have jumped on the trading card bandwagon.
In episode 248 of the Serious Sellers Podcast, Bradley and Brandon discuss:
02:02 – Brandon's Head Start on Amazon
04:12 – Helium 10's Advanced Users Club
06:59 – An Amazing Toy Buying Experience
10:05 – His Company's Photographic Capabilities Are a Game Changer
13:19 – Lower Salaries Make It Easier to Be Very Generous
16:49 – Your Amazon Business is the Best Investment Opportunity
18:50 – A White Hat Makes for a Better Brand Exit
23:09 – Capitalizing on Reviews
25:32 – Brandon Says that QR Codes Are Rapidly Growing in Popularity
27:06 – Brandon's PPC Tactics
39:35 – Cerebro Keyword Strategies
34:23 – Understanding the Roots 
36:16 – "Never Mind the Hacks, Just Select the Right Product"  
40:13 – How is Brandon Driving Off-Amazon Traffic?
43:11 – Here's How to Get in Touch with Brandon
Enjoy this episode? Be sure to check out our previous episodes for even more content to propel you to Amazon FBA Seller success! And don't forget to "Like" our Facebook page and subscribe to the podcast on iTunes, Google Podcast or wherever you listen to our podcast.
Want to absolutely start crushing it on Amazon? Here are few carefully curated resources to get you started:

Latest posts by Helium 10
(see all)