Episode 69 – New Product Launch Strategies from the Founder of RebateKey
Episode 69 of the Serious Sellers Podcast hosts Ian Sells, an eCommerce expert and founder of RebateKey who discusses new product launch strategies
Updated on: October 6, 2020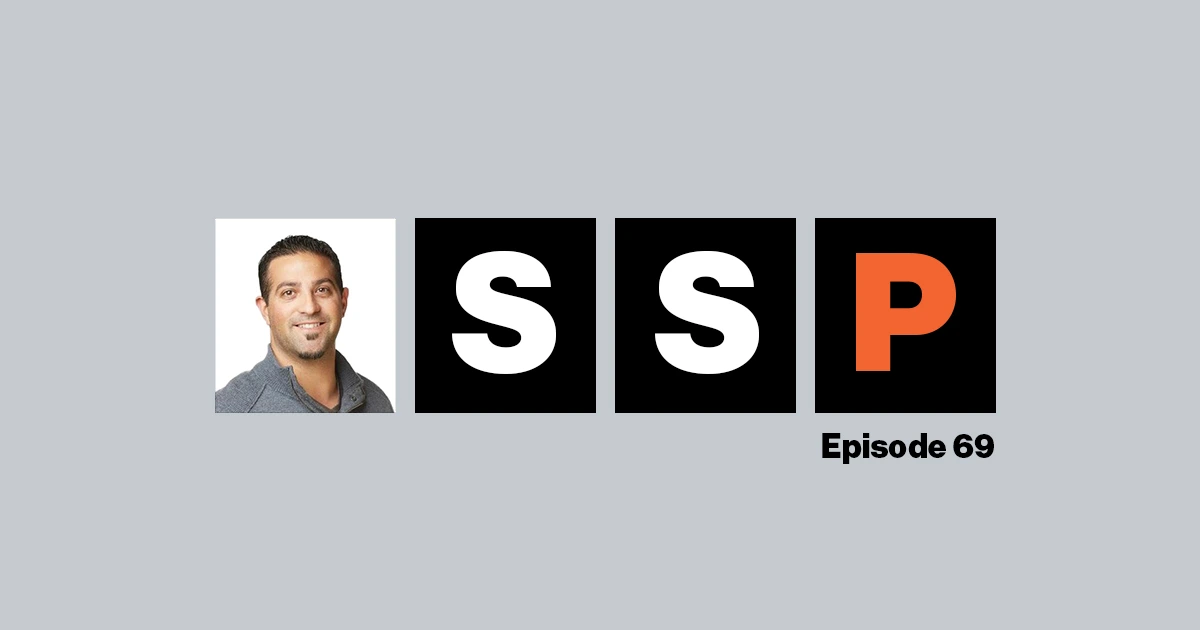 There's nothing like unboxing a new computer.
Carefully opening the crisp, clean white boxes, and well-thought-out layers of attractively packaged product inserts.
Then, peeling the perfectly translucent plastic wrap off the computer itself, imagining your hands as the first to explore the pristine surfaces.
And, best of all, what might have originally precipitated the purchase; an offer that required only that you mail in a UPC code, and six to eight weeks later, receive a nice, $500 rebate.
There are only so many ways to create sales velocity.
Every now and then there will be something boldly revolutionary, but most of the time these new product launch strategies have been around the block once or twice.
More often, it's a question of execution.
That and adapting the techniques to the current hyper-fluid Amazon selling landscape.
After a career in real estate in San Diego, then later running, growing and selling multiple successful companies, today's guest helped create a business that has put a very modern spin on what amounts to a 2019 version of collecting your cereal's box-top coupons, and spending the rest of the month waiting for your decoder ring.
On this episode of the Serious Sellers Podcast, Helium 10's Director of Training and Customer Success, Bradley Sutton has with him, Ian Sells (yep, his real name) to discuss new methods of launching products on Amazon as well as evergreen principles that can rapidly lead to six, seven and eight-digit figures on Amazon.
If you've been selling on Amazon, you've come to understand the fancy footwork involved in launching a new product.
Creating momentum for your new product while not running afoul of Amazon's recently heightened dislike of anything that feels like a pay to play review scheme, has added new hurdles to a seller's life.
But, how do you get those all-important reviews?
According to Ian Sells, the answer is simple; "Do what's best for Amazon, and you'll probably be ok."
His company RebateKey works like those old mail-in rebates, just faster.
Instead of mailing in the barcode from a box, you simply enter your order ID (or KEY) on their site.
He hopes that by giving buyers a great deal, organic word of mouth marketing will help sellers build sales quickly.
Ian says that by using RebateKey, all of Amazon's boxes are being checked. Amazon is making full commissions, getting new customers and organic reviews are being created by happy customers.
OK, where did Ian come up with this idea?
After school at San Diego State University, he was successfully selling real estate when he started an online electronics eCommerce business with an Amazon selling friend.
Later, after selling the company for several million dollars, he founded an informal Amazon selling group for those who had achieved 50,000 in sales per month which quickly morphed into a million-dollar seller's club.
When he brought the idea of a seller's rebate to this million-dollar seller's group, they had their first selling hack, and their new company, RebateKey was born.
You see, Ian was the guy opening the computer to start the story.
Listen in and discover even more new product launch strategies on today's episode.
In episode 69 of the Serious Sellers Podcast, Bradley and Ian discuss:
01:47 – What's this Rebate Method? – And What About Amazon?
04:08 – Getting Buyers to Part with Their Money for 30 Days
05:22 – We Are Marketplace Agnostic
07:38 – Creating a RebateKey Campaign
08:47 – Do What's Best for Amazon and You'll Be OK
10:13 – Bradley Goes Straight to Amazon to Check for Possible Problems
11:22 – A Third-Party Trusted Rebate Platform for eCommerce Sellers
12:34 – What is Ian's Amazon Origin Story?
13:55 – The 50K Group Quickly Becomes the $1,000,000 Group
14:58 – SDSU and Real Estate Gave Him the Fundamentals
16:14 – Tales from the Million Dollar Club from the Top to the Bottom
18:54 – We Know There's Not Just One Way to Succeed, How About General Tips?
20:48 – Review Generation Strategies
22:17 – Helping Amazon Sellers Deal with the Black Hat Crowd
24:25 – Sticking the Landing in 2019
27:20 – How do the Members of His Group Use Helium 10?
28:16 – How to Reach Out to Ian?
Enjoy this episode? Be sure to check out our previous episodes for even more content to propel you to Amazon FBA Seller success! And don't forget to "Like" our Facebook page and subscribe to the podcast on iTunes, Google Play or wherever you listen to our podcast.
Want to absolutely start crushing it on Amazon? Here are few carefully curated resources to get you started: