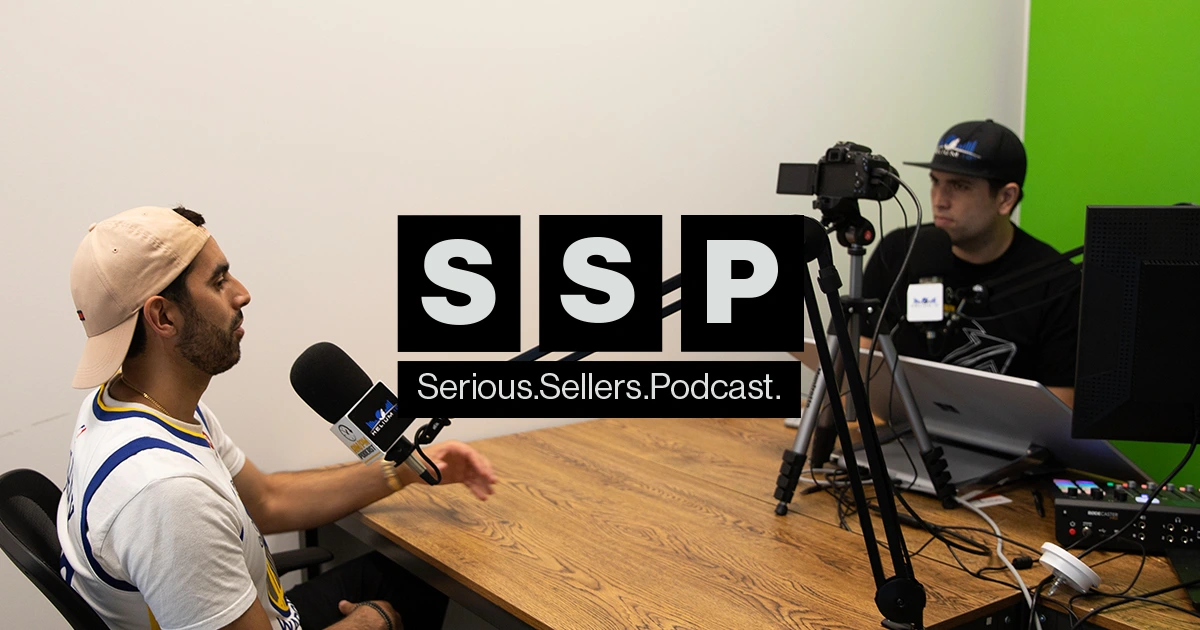 Episode 98 – Here's a New Look at Helium 10's Ask Me Anything YouTube Content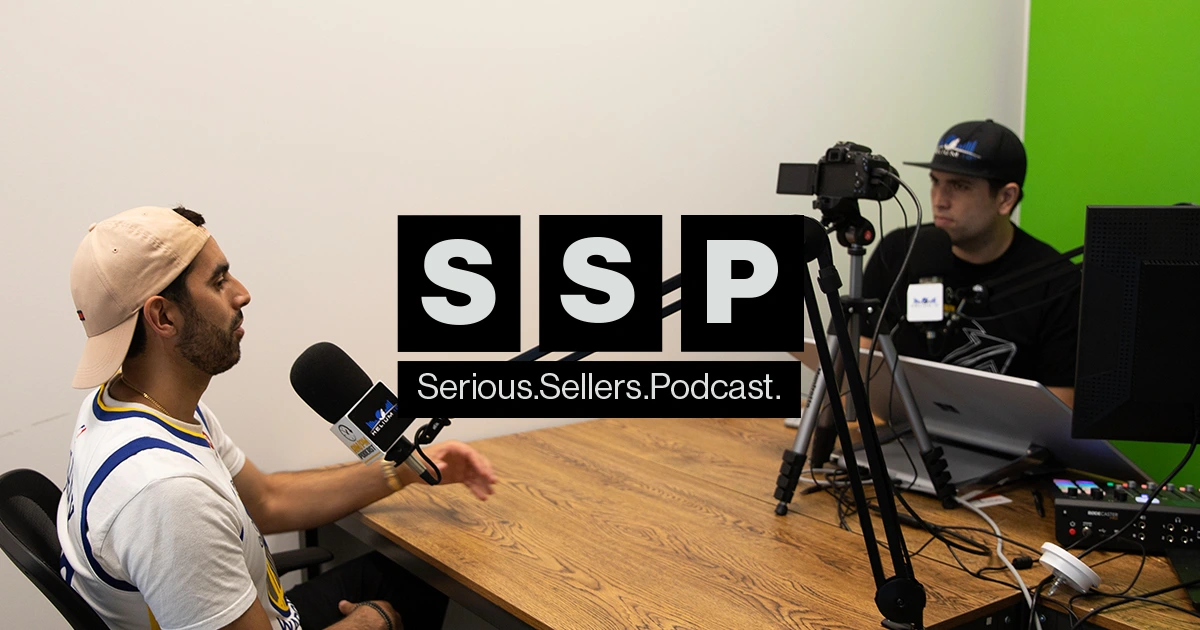 Being able to understand the concerns of sellers out there on Amazon's front line is so important. Knowing what's working and where the pain points are for Amazon sellers helps give us a roadmap for our company's future developments.
That's why we love opportunities to interact with Amazon sellers and Helium 10 customers.
Today on the Serious Sellers Podcast, Helium 10's Director of Training and Customer Success, Bradley Sutton presents the third installment of Helium 10's "Best Of" podcast and this edition features our Ask Me Anything (AMA) series available on YouTube.
On it, Bradley and Anthony Lee, Helium 10's Training and Content Manager, both take the opportunity to answer your questions.
Helium 10 is a tech driven company and as such, we innovate first.
That's how we start any new process.
Then we go about seeing how we can use our innovations to make an Amazon seller's life easier and more lucrative. More importantly, it's why the research and the data we source represent the leading edge of what's possible on the eCommerce playing field.
Other companies might look for a way to generate income, then try to reverse engineer a dataset to substantiate their claims. We like to start with the facts.
It seems that a lot of Amazon sellers must enjoy the idea of the sexy life of a spy like James Bond. We get a lot of questions about whether or not it's a good idea to try to sneak around and try to take a peek to see what your competitors might be doing in their Amazon listing's backend.
You might be surprised with Bradley's answer.
Selling on Amazon sometimes feels like the wild west. There are a lot of good guys out there. Unfortunately, there's also bad guys that aren't afraid to use black hat tactics to get ahead.
Today, both Bradley and Anthony will discuss ways that sellers that want to stay one step ahead can use Helium 10's tools and even Amazon's own buyer-centric approach for your own benefit.
We all know that Amazon is concerned first and foremost about the experience of their buyers.
When it comes to hijackers, sometimes it helps to make the case that Amazon's buyers are better served by Amazon itself taking a proactive approach in shutting down the hijackers themselves.
When it comes to the question of whether it's better to have multiple variations or separate listings, there is no cut-and-dried answer.
Sellers are always trying to maximize their real estate footprint on Amazon. On the podcast you'll get a chance to hear Bradley discuss a few different ways to look at this sometimes-challenging question.
Your product launch is the time when you have the chance to create the kind of unstoppable momentum that'll put your product at the top of Amazon's page. But not all times are equal. As you'll hear Anthony explain, there are a number of reasons why launching in the fourth quarter might be a bad idea.
I've just scratched the surface of what's on this podcast. If you are looking for answers to your questions about either Amazon or Helium 10's tools, take the time to listen in. You won't be disappointed.
In episode 98 of the Serious Sellers Podcast, Bradley and Anthony discuss:
01:55 – Starting with the Facts
03:22 – 007 Amazon Seller
04:50 – Here's Where Helium 10's Cerebro Comes in Handy
06:08 – The Wild West of Amazon
07:44 – Putting Amazon's Buyer-Centric Approach to Work for Yourself
08:52 – Multiple Variations of Multiple Listings, What's Better?
10:27 – Spreading Your Keywords Too Thin
12:36 – Your Product Launch – All Times are Not Equal
14:34 – Re-Launching a Product
16:16 – Bradley – "Black Hat Methods are Just Asking for Trouble"
18:06 – Your Questions Help Helium 10 Establish a Business Road Map
Enjoy this episode? Be sure to check out our previous episodes for even more content to propel you to Amazon FBA Seller success! And don't forget to "Like" our Facebook page and subscribe to the podcast on iTunes, Google Play or wherever you listen to our podcast.
Want to absolutely start crushing it on Amazon? Here are few carefully curated resources to get you started:
Achieve More Results in Less Time
Accelerate the Growth of Your Business, Brand or Agency
Maximize your results and drive success faster with Helium 10's full suite of Amazon and Walmart solutions.