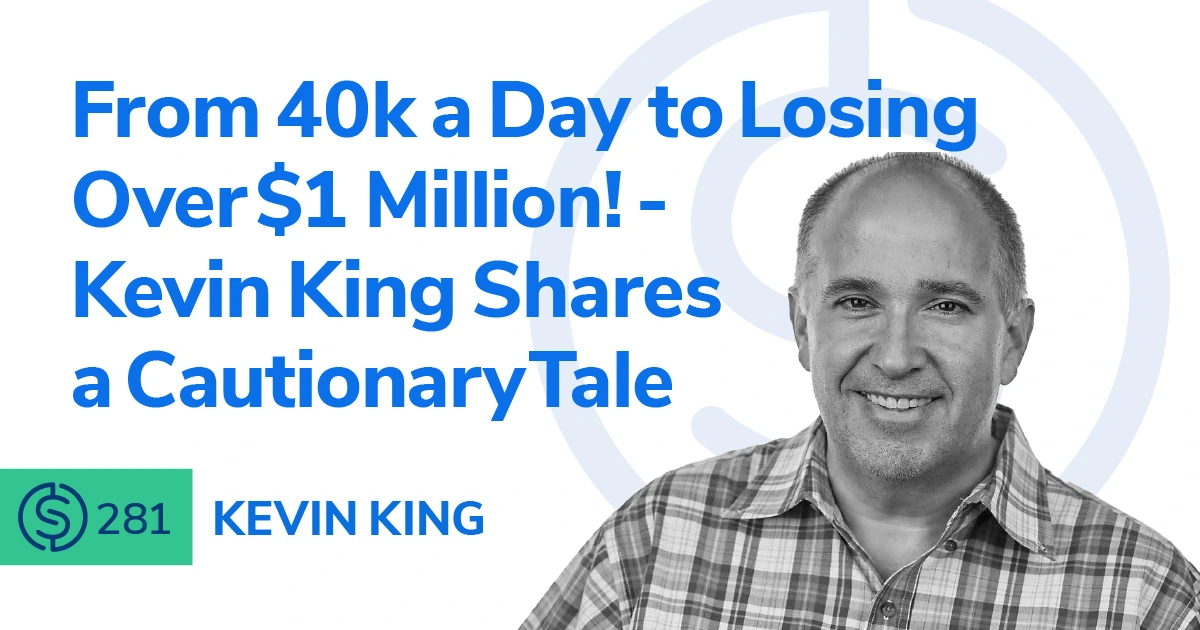 Posted on: September 18, 2021, By: Helium 10
#281 – From 40k a Day to Losing Over $1 Million! – Kevin King Shares a Cautionary Tale
Kevin King is back with some words of wisdom on new Amazon product opportunities and some exciting upgrades coming to the tools you already love.
You can do everything right with your online business, but volatile market conditions and the almighty Amazon algorithm will always have other plans. The man who needs no introduction, Kevin King, is back to discuss everything from forecasting and inventory management to product opportunities in the unlikeliest of places. 
As a bonus "peek behind the curtain," Kevin also sheds light on his biggest e-commerce failure to date and what we should all learn from it!
In episode 281 of the Serious Sellers Podcast, Bradley and Kevin discuss:
03:00 – Kevin's BIGGEST E-commerce Failure 
19:30 – How the Average Amazon Seller Can Avoid Disaster
23:00 – Kevin's Newest Amazon Endeavor
26:20 – Kevin's Prediction for the Future of Selling on Amazon
30:40 – Why You Should Never Immediately Give Up on a "Weak" Product Opportunity
32:30 – The Art of Putting a Twist on an Otherwise Boring Product
33:50 – Now What's Kevin King Up to With Helium 10?!
35:00 – Freedom Ticket is Getting a Big Upgrade
40:00 – Are There Any New Selling Strategies Sellers Should be Aware of?
45:20 – A New Service to Get "Product Opportunity on a Platter"
50:40 – The Best Way to Talk to Kevin King (Directly!)    
Enjoy this episode? Be sure to check out our previous episodes for even more content to propel you to Amazon FBA Seller success! And don't forget to "Like" our Facebook page and subscribe to the podcast on iTunes, Google Play, or wherever you listen to our podcast.
Want to absolutely start crushing it on Amazon? Here are few carefully curated resources to get you started:

Latest posts by Helium 10
(see all)