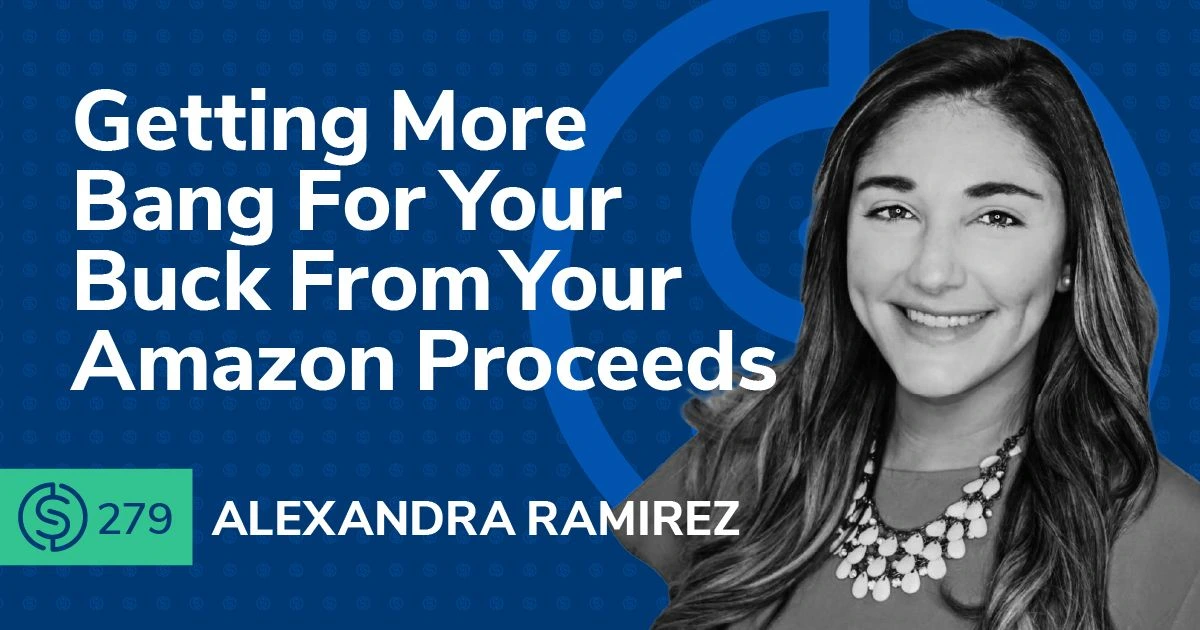 Posted on: September 11, 2021, By: Helium 10
#279 – Getting More Bang For Your Buck From Your Amazon Proceeds
Today we're discovering how to get your Amazon proceeds every day instead of biweekly, along with other money-saving techniques.
Alta is one of Helium 10's newest tools that effectively helps fund the growth of Amazon sellers looking to scale today. Between a potential $5 million line of credit for your business, daily advances, and features to pave the way for your eventual exit strategy, we have some very intriguing ground to cover!
Today's guest is Alexandra Ramirez from SellersFunding, the FinTech brains behind Alta's brawn. 
In episode 279 of the Serious Sellers Podcast, Bradley and Alexandra discuss:
03:00 – How You Can Get Your Money Every Day From Amazon
05:00 – Why Pay Suppliers In Their Own Currency?
09:10 – Can Anyone Get An Alta Digital Wallet?
14:10 – How Working Capital Helped Bradley
18:50 – When Do I Need VAT in Europe?
20:00 – Helium 10 Has a Credit Card?
22:00 – How Alta Helped A Seller Get An Exit In Their Business
23:55 -Have Your Financials In Order!
24:30 -Special Promos Available In September  
Enjoy this episode? Be sure to check out our previous episodes for even more content to propel you to Amazon FBA Seller success! And don't forget to "Like" our Facebook page and subscribe to the podcast on iTunes, Google Play, or wherever you listen to our podcast.
Want to absolutely start crushing it on Amazon? Here are few carefully curated resources to get you started:

Latest posts by Helium 10
(see all)