Episode 90 – Here's How to Use Amazon Chatbots to Create a Perfect Customer Audience
Episode 90 of the Serious Sellers Podcast hosts Paul Baron, an expert in the trending field of Amazon advertising and Messenger chatbot integration.
Updated on: October 6, 2020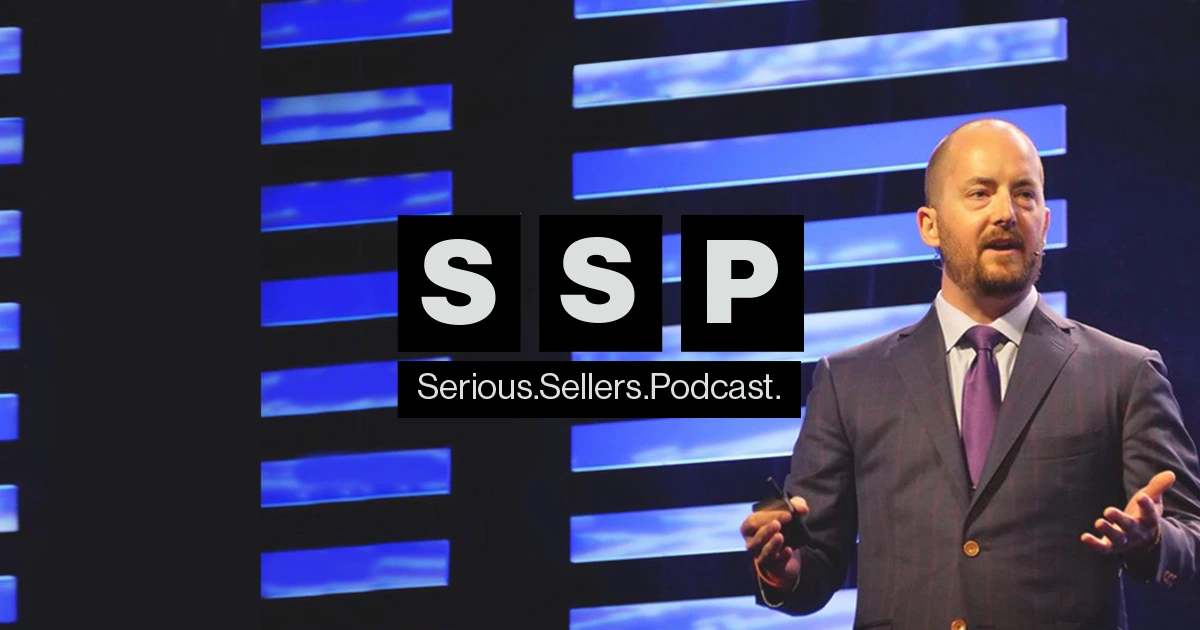 Those of you who remember the "Choose Your Own Adventure" book series will understand me when I say that it was sometimes impossible not to scan forward in order to look for the most interesting ending.
Then, working backwards, you could effectively reverse engineer the process and end up with the story that was most attractive to you.
Chatbots work like that.
You know the ending you're looking for and you work backwards to get there.
Today on the Serious Sellers Podcast, Helium 10's Director of Training and Customer Success, Bradley Sutton welcomes Paul Baron, a digital marketing expert and successful Amazon seller.
That's how Paul refers to himself.
What Bradley in interested in, and what this podcast will focus on, is something slightly different.
You see, Paul is an expert in the increasingly important field of Amazon advertising and chatbot integration.
But first, let's find out how Paul started his eCommerce journey.
He was born and raised in Colorado and after college in Sydney, Australia, moved back home and ended up making a tiny amount of money working at part-time jobs, all the while knowing that something was going to have to change.
That change came in the form of a digital marketing and web development agency that hired him where he soon earned a reputation as the guy to talk to if you wanted to get your company's products noticed.
Later, he started his own agency, and it was at that time that he heard about selling on Amazon and the FBA model. Now that's what he spends his time on. While creating success for himself and helping others scale up their businesses is what it might say on his company's masthead, it's his expertise with chatbots that we're focusing on today.
With over 1.3 billion people using Facebook Messenger every day, it seems silly not to try to capitalize on the accessibility baked-in to the platform.
Facebook says that "Messenger bots are autonomous digital messages that can answer questions, provide automated responses and be programmed with simple artificial intelligence."
Sellers (with the help of the companies they're using, such as ManyChat) are the architects of their own chat sequences, creating chat flows that use predominantly yes-no answers to offer customer service, educate and inform your buyers and most importantly, help create a way for you to connect with your buyers outside of Amazon.
Paul says that there's a lot of focus on using chatbots exclusively during product launches but doing so "leaves a lot of money on the table," and that "the more that sellers can keep their buyers engaged, the better it is for everyone."
Ultimately, building audience lists of (your own) raving fans is the goal.
Paul admits that's there's always going to be a push and pull with Amazon, but as entrepreneurs, "Everything is always changing, you need to be able to roll with the punches."
The tips you'll hear on today's episode are going to help you keep rolling along.
Listen in and find out more.
In episode 90 of the Serious Sellers Podcast, Bradley and Paul discuss:
02:00 – What are Messenger Bots?
03:00 – "Choosing Your Own Adventure" on Amazon
04:12 – Paul's Origin Story
05:45 – Web Development and Consulting
06:25 – Paul's Chat Messaging Strategy
07:57 – Don't Leave Money on the Table – Chat isn't Just for Launches
09:20 – Connecting with your Buyers Outside of Amazon
10:15 – How to Leverage Chatbots During a Product Launch
11:48 – The More Established the Brand, the Less You Need to Offer
14:20 – Strategies for Incentivizing Sharing
15:15 – Building Lists of Raving Audiences
17:20 – Segmentation Flow Techniques
20:00 – Changes to Facebook Email "Blasts"
24:25 – "You Can Still Message, but Now it Costs Money"
26:03 – Paul's 30 – Second Tip
26:03 – How to Reach Paul
Enjoy this episode? Be sure to check out our previous episodes for even more content to propel you to Amazon FBA Seller success! And don't forget to "Like" our Facebook page and subscribe to the podcast on iTunes, Google Play or wherever you listen to our podcast.
Want to absolutely start crushing it on Amazon? Here are few carefully curated resources to get you started: