#173 – How to Do Next Level Amazon Keyword Research – Bradley Sutton
Episode 173 of the Serious Sellers Podcast features Helium 10's Bradley Sutton with a next-level keyword research masterclass for Amazon sellers.
Updated on: October 5, 2020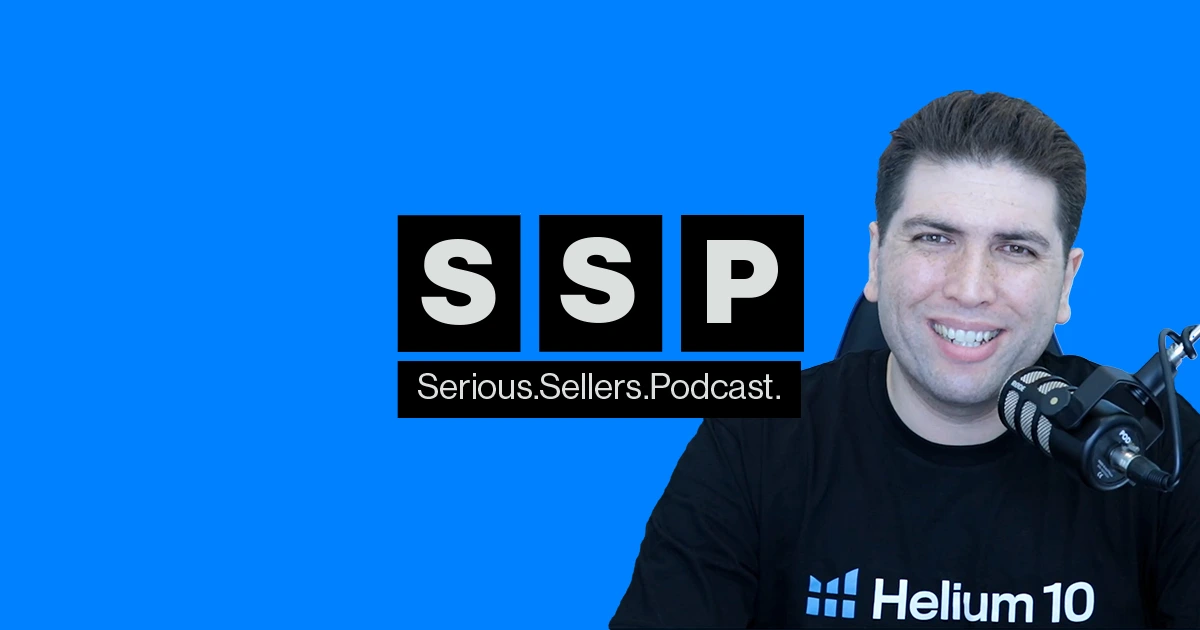 You've heard it before. When you're selling on Amazon, everything starts with keywords. You might think you know exactly how to describe a certain product that you're trying to sell on Amazon, but keywords are what will tell you HOW your customers search for those same products.
Today on the Serious Sellers Podcast, Helium 10's Director of Training and Chief Brand Evangelist, Bradley Sutton presents a next-level Amazon keyword research masterclass.
In it, you'll learn how to use keywords to match your prospective buyer's expectations, all about Bradley's "dream" filter and why Helium 10 is considered the Bugatti of keyword research.
If you'd like to read Bradley's latest blog post on next level keyword research, you can check it out here.
In episode 173 of the Serious Sellers Podcast, Bradley discusses:
02:32 – Fulfilling a Need for Amazon Customers
03:46 – Translating a Shoppers Need into Keywords
06:40 – The Bugatti of Keyword Research
09:32 – The Keyword Has to Meet the Customer's Expectation
14:16 – Casting a Wide Net
16:53 – How Competitor Rank Average Helps Complete the Circle
18:24 – Putting Helium 10's Advanced Rank "Dream" Filter to Use
22:37 – Expanding Out Your Search Parameters
26:29 – Keywords Help You See What Customers Really Want
29:33 – Using PPC Test Listings
32:13 – Keyword Tracker Lets You Look at Cause and Effect
37:16 – Selling Globally? Foreign Keywords are Crucial
40:16 – Bradley's 30 Second Tip
Enjoy this episode? Be sure to check out our previous episodes for even more content to propel you to Amazon FBA Seller success! And don't forget to "Like" our Facebook page and subscribe to the podcast on iTunes, Google Play or wherever you listen to our podcast.
Want to absolutely start crushing it on Amazon? Here are few carefully curated resources to get you started: