#108 – Don't Love to Read? Here's Another Way to Consume Our Most Popular Blog Posts
Episode 108 of the Serious Sellers Podcast features another "Best of" edition with fresh commentary on some of our most popular written blogposts.
Updated on: October 6, 2020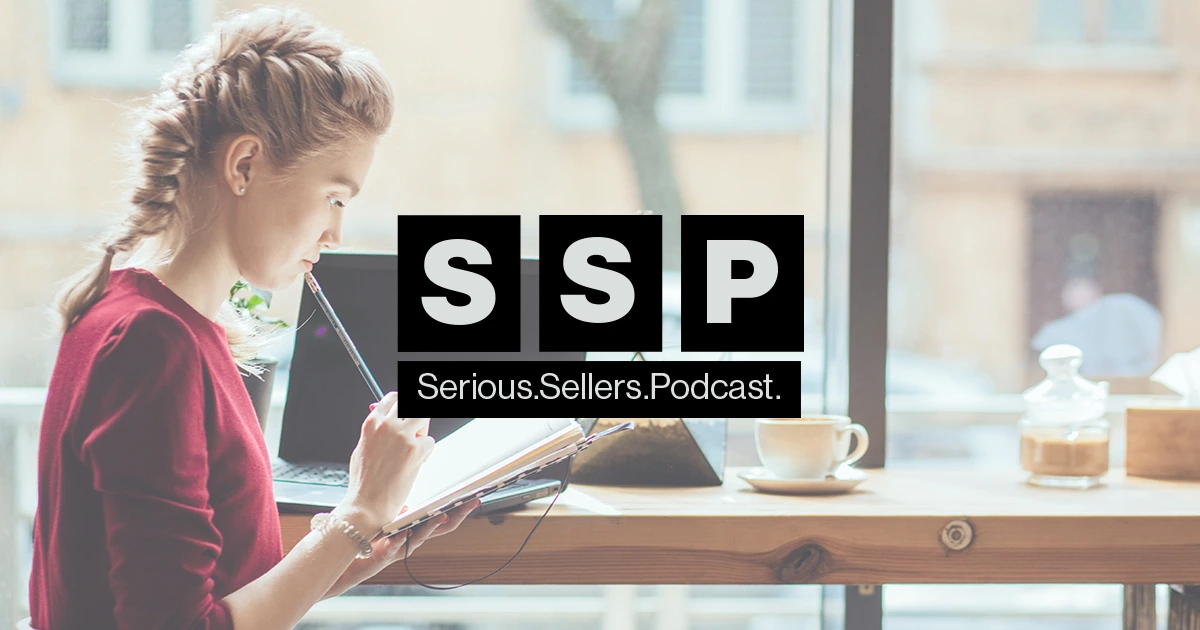 Today on the Serious Seller Podcast, Helium 10's Director of Training and Customer Success, Bradley Sutton presents another Best Of episode, this time focusing on our written blogs.
This is a selection of some of your favorite blog posts from the last month and the first one is from one of our own content writers.
At Helium 10 we're surrounded by some of the most talented data scientists and software developers in eCommerce.
That's why it's so much fun to write about our many tools.
Today's first post by Chuck Kessler titled, "Keep Your Amazon Products Safe with Helium 10's Alerts Tool," helps explain the many ways that our tools are working for you, even while you might be sleeping.
Chuck writes that, "Right now, there's a growing percentage of dishonest Amazon sellers who are using the darkest of black-hat practices in order to steal your hard-won Amazon business from you."
That's where our Alerts tool comes in.
Helium 10's Alerts constant 24 hours a day monitoring allows you to immediately respond to threats.
By reporting the active hijacker to Amazon, Alerts also helps the entire Amazon selling community.
The company can quickly remove them from the marketplace, which makes the entire ecosystem a healthier place for everyone. Then, you can then get back to building your brand and scaling up your business.
Our next post titled, "How to Choose A Product to Sell Online on Amazon," by Cynthia Young, takes a look at what for many prospective Amazon sellers is the first step to getting into the
eCommerce game.
One of the best things about working in such a busy eCommerce ecosystem such as Amazon are the many different ways that very smart people look at the same question.
A lot of experts advocate for keeping a little emotional distance between yourself and the products you are selling.
But there are sometimes as many opinions as there are sellers.
Cynthia says that "If you don't think that the products you chose are interesting for you, then you won't be able to stay dedicated and get through the difficult periods of selling products on Amazon. After all, it's also a matter of passion."
Last up today is another blog post by our own Matt Sky, titled, "Plans and Strategies for Amazon Product Relaunch."
In his previous post, Matt Sky name-checked the ancient Greek philosopher Heraclitus, who once said, "The only constant in life is change."
Matt goes on to say that, "Even when you find a great product, create a listing, begin selling, and finally see success, there will always be unforeseen changes to your business."
Changes in Amazon's algorithm, the entrance of new competitors to a product category, and changing inventory availability require successful sellers to be able to pivot and adapt rapidly.
Launching a product as new and refreshed from its previous iteration can allow potential customers to see the product in a new light.
A steady stream of income from a side-hustle is a pretty sexy way to imagine the Amazon selling lifestyle.
More often, it involves a lot of hard work and attention to detail.
Helium 10 is ready to support you in doing both.
In episode 108, Bradley presents another "Best of" edition of the Serious Sellers Podcast:
01:05 – Helium 10's Alerts Tool 101
02:22 – Holidays, Ski Towns and a Few Thieves
04:50 – Alerts Supports the Entire Amazon Ecosystem
06:00 – Selling Your Passion
07:20 – It's Not Luck but Research and Work that Will Make the Difference
09:45 – Make Sure to Put Tools to Use
11:11 – Don't Ignore a Product You Wouldn't Use Yourself
12:35 – On Amazon, Under the Radar is a Good Place to Be
14:45 – You've Got to Be in the Right Category
15:30 – A Relaunch Helps Buyers See Your Product in a New Light
Enjoy this episode? Be sure to check out our previous episodes for even more content to propel you to Amazon FBA Seller success! And don't forget to "Like" our Facebook page and subscribe to the podcast on iTunes, Google Play or wherever you listen to our podcast.
Want to absolutely start crushing it on Amazon? Here are few carefully curated resources to get you started: