#103 – Helium 10's "Best Of" Podcast Offers a Fresh Look at Amazon's Changes
Episode 103 of the Serious Sellers Podcast features a "Best Of" edition with fresh commentary addressing some of our most popular podcast episodes.
Updated on: October 6, 2020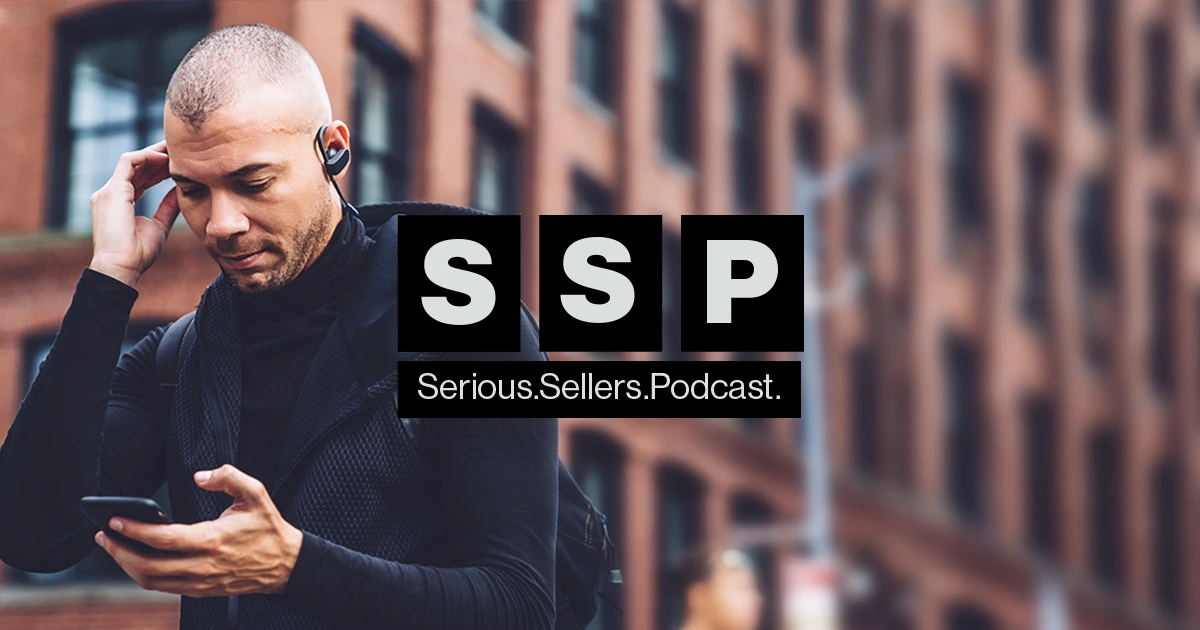 One thing that's for sure, the Amazon universe doesn't stand still.
It seems like every day there's a change having to do with some aspect of life with the eCommerce giant.
All you need to do is pick up a newspaper, and you'll see something written about Amazon.
That's why we like to look at our podcast episodes with a fresh perspective from time to time and our new Helium 10's "Best of" podcast series offers a way to do that.
Today on the Serious Sellers Podcast, Helium 10's Director of Training and Customer Success, Bradley Sutton presents another "Best Of" edition of our podcasts.
This second edition of our new Helium 10 "Best of SSP" Podcast is going to take you an Amazon field trip to see what's possible on the platform and possibly to give you a few ideas how you might use aspects of their approaches to create your own success on Amazon.
Today we're featuring an eCommerce superstar with a golden touch who creates success (and money) no matter where he seems to turn.
There's also a salt-of-the-earth seller that took his analog business skills and pivoted, turning himself into modern-day eCommerce dynamo.
It wouldn't be an Amazon fantasy if there weren't celebrity parties and luxury sports cars involved. Well, today we've got some of those as well.
And to finish, we have a seller who talks about what is universally considered to be the best way of making money on Amazon; selling your Amazon business.
Do you ever wonder how the teams that win the major sporting championships are seen wearing congratulatory t-shirts and hats bearing their team's name as the clock is ticking down to zero?
Well, that's because there's another mirror image set of t-shirts out there somewhere, and that set is congratulating the big game's eventual loser.
Ezra Firestone knows because although he might now have revenues in excess of 35 million and over 110 employees, he began his eCommerce journey by selling those historically inaccurate t-shirts.
How would you like 500 of the top media companies linking back to your products? Norm Farrar, a sought-after business consultant and expert on Amazon is going to offer us tips on doing just that.
One thing that he is known for is his success on Amazon and the set of standard operating procedures that he has created and put into place.
He now has over 400 SOPs and 279 alone having to do with launching a product.
Steve Howe, our next Amazon seller originally made a failed 700K bet on a product idea and then walked away speaking positively of the lessons that he and his team learned.
Now, he's a millionaire, flying high and has that dream, Lamborghini.
And finally, there's this subject that's on everyone's minds.
You can't listen to experienced Amazon sellers for very long before the subject of selling your Amazon business comes up. It is, after all, the way the most will say is the best way to really make money on Amazon.
Our last guest will help you understand what it takes to clean up your brand and get it ready to sell, or maybe by that time, you'll want to keep it.
Listen in to find out all this and more.
In episode 103, Bradley Sutton presents another "Best Of" edition of the Serious Sellers Podcast.
02:00 – What Happens to All Those "Loser's" Championship T-Shirts?
04:00 – Ezra – "Humans Fall in Love with What They're Good At"
05:36 – On Amazon, Go Deep Instead of Wide
07:15 – Off of Amazon, it's the Best Promise that Wins
09:00 – Linking Back to Your Product with Press Releases
10:40 – If it's Repeatable, then Record It
12:05 – One SOP a Week Will Make You an Expert in a Month
13:50 – Linking Press Releases Back to a Blog Article Gets You Noticed
15:15 – A Destroyed Garage Door Leads to Outsourced Lawn Mowing
17:20 – A-Team White-Board Session and a Lot of Money Makes for a Bad Idea
19:00 – Dope Vitamins to Keep Festival Goers Going
20:55 – R-Cubed; Reviews, Rating, and Rank
22:02 – Want to Sell Your Amazon Business? Here's the Math.
24:00 – Sometimes You Hit the Glass Ceiling
24:40 – Getting Your Amazon Business Ready to Sell, then Keeping It
Enjoy this episode? Be sure to check out our previous episodes for even more content to propel you to Amazon FBA Seller success! And don't forget to "Like" our Facebook page and subscribe to the podcast on iTunes, Google Play or wherever you listen to our podcast.
Want to absolutely start crushing it on Amazon? Here are few carefully curated resources to get you started: